Best blogging tools for beginners in 2023
Affiliate Disclosure: This post may have affiliate links, which means I get a commission if you buy using my link — at no extra cost to you. I never recommend products I haven't tried and found helpful. (You have ChatGPT for that.)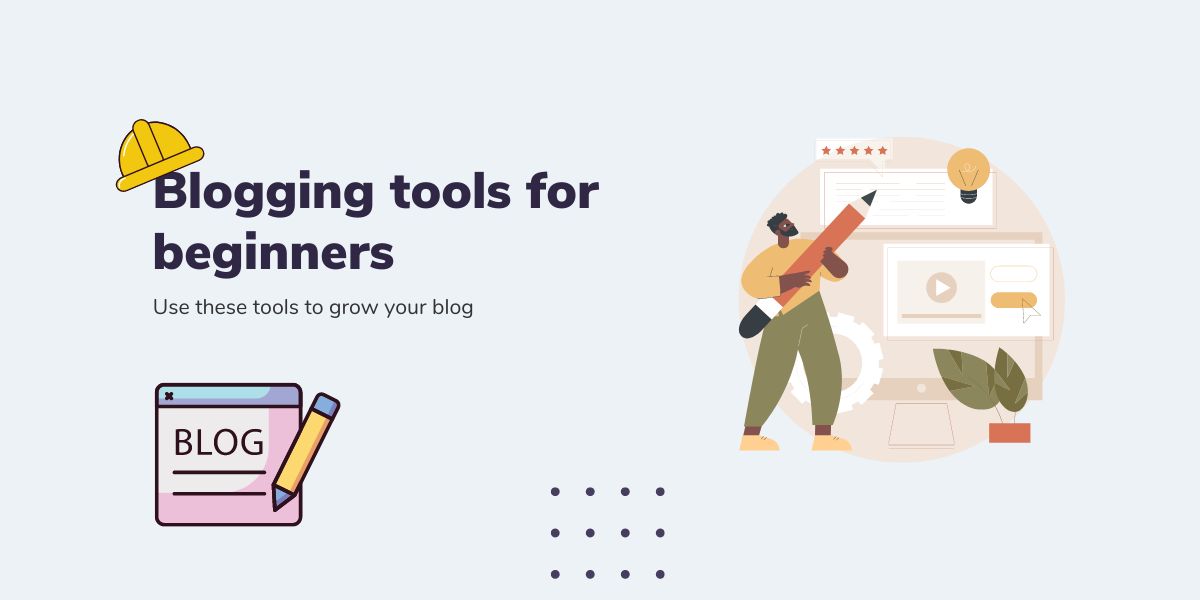 Woot Woot! Look who's diving headfirst into the wild world of blogging.
You're about to join the vast (and sometimes overwhelming) world of online content creation.
Fair warning, it's not as easy as those TikTok videos make it out to be (step: 1 start a blog, step 2: rake in millions).
Not to be a Debbie Downer, but it can get very competitive. So you'll need the best blogging tools and a solid content strategy for your website to win this game. I'll list the best tools (free ones, where possible) that can help you build a successful blog.
Now, let me stop you before you go crazy and open up 20 different tabs to sign up for every tool on this list. You don't need a truckload of software to grow your blog. Trust me, using too many apps will only slow you down. I say this from experience as someone who definitely suffers from shiny object syndrome. But a handful of carefully selected blogging tools will do wonders for your publishing game.
So with that reminder to keep it lean and mean, let's get started.
Content writing tools
1. Google Docs
If you're new to blogging, you must check out Google Docs. It's a great tool to help you get you started. It's 100% free and an incredibly simple way to write your blog posts. It's the perfect writing platform for beginners who want an intuitive and user-friendly experience. Google Docs lets you write, edit, and save documents directly in your web browser.
It makes collaboration easy by allowing users to share links, comment, review, and approve edits. Since it's cloud-based, you get cross-device synchronization, and all your writing is saved automatically.
Google Docs also offers a variety of templates, grammar and spell check, voice typing, integrations, charting, media embeds, and many other useful features. It even has an 'Explore' tool if you ever need a little inspiration.
Pricing: Google Docs is free to use.
2. Jasper AI
Jasper AI is a generative AI tool well-suited for content marketers and marketing teams. This blogging tool helps avoid that dreaded blank-page nightmare and writer's block by automatically generating content ideas, outlines, keywords, and more.
For the technically curious: Technical mumbo-jumbo
It uses advanced NLP (Natural Language Processing) and NLU (Natural Language Understanding) to understand your input and NLG (Natural Language Generation) to generate content for you.
For new bloggers, it may take several days to complete a draft. Using an AI writing tool like Jasper can significantly speed up your writing workflow. Depending on the level of control you want, it can generate an outline for a blog post or even the entire content. It has some cool features like pre-built marketing copy templates, workflows for different use cases, AI chat, AI-powered image generation, a Chrome extension to tap into power AI anywhere on the web, and a whole lot more.
Pricing: The base plan, which caps some features, starts at $29/month. If you want to unlock its full writing capabilities, choose the boss mode, which is $99/month. I'd recommend Jasper AI only if you're getting the boss mode; otherwise, get one of the Jasper AI alternatives.
3. Grammarly
Even the best grammar nerds are not infallible. While you might think you can catch every grammatical error, you'll inevitably miss some (if I had a penny for every grammar mistake I made, I'd be a millionaire). This is where Grammarly comes in handy.
Don't let the name fool you because it's much more than just a basic grammar checker. It corrects your grammar but also offers rewrite suggestions, tone detection, vocabulary enhancements, and style checks. It's an AI-powered writing assistant that proactively helps you write better with each sentence. It provides numerous features for editing, such as goals, synonyms, overall score, engagement, and a Chrome extension that works in all your favorite apps.
Pricing: Grammarly has a free version with basic checks for a beginner on a budget. Grammarly's premium monthly plan costs around $30/month with advanced features like plagiarism detection and citation features.
4. Hemingway app
A famous tool among bloggers, Hemingway helps make your content more readable and understandable. It's an excellent tool for eliminating long sentences, redundancies, and passive voice.
It highlights complex sentences in different colors, so you can then go in and simplify the text. It also offers features like readability score, word count, and reading time.
Quick tip, don't break your head trying to get the lowest score. Just try and keep it below 9 or 10.
Pricing: The Hemingway app is entirely free unless you want the desktop app, which is $19.99. The paid version also has additional features like offline mode, direct WordPress and medium publishing, export to PDF or Word, and more. All in all, it's a great way to edit your content without spending a penny.
5. Headline Analyzer from co-schedule
Did you know only 80% of people don't go past the headline? I know that is scary, but I hope that drives home the importance of having a catchy headline. This is where Headline Analyzer from Co-Schedule comes in. It's an AI-powered analyzer that scores your headline based on its search engine optimization (SEO) friendliness, word balance, sentiment, skimmability, clarity, and word choice.
Pricing: The free version only has basic features. The premium monthly plans start at $19/mo (5 headlines) and go up to $99/mo (60 headlines).
6. Capitalize My Title
Capitalizing the blog title and heading to match your style guide is one of those small but pesky tasks. Capitalize My Title is a dead-simple tool that'll do it in one click. Just copy your title and click "capitalize" to make it Title Case.
This tool can automatically capitalize your titles based on the capitalization style (APA, MLA) and the specific case (title, upper, lower) you choose. Simply paste your heading and get properly formatted content.
Pricing: The web version is free, but they also offer a paid WordPress plugin with advanced features. The single-site licensing plan is $29.95 with one year of premium support. They also have agency and business plans if you need more sites. The paid version supports custom rules for different headers, keyboard shortcuts, bulk updates, a custom dictionary, and a lot more.
Content management system
1. WordPress
WordPress is one of the most popular content management systems among bloggers. It's a powerful platform that helps you create beautiful websites without coding. It does have a slight learning curve, but the beauty of WordPress is its flexibility and customization options. Other out-of-the-box solutions will feel limiting when you become more experienced.
WordPress has two versions, the self-hosted and hosted version. WordPress.org (self-hosted) offers more features, but it requires a bit of technical knowledge to get up and running. For beginners, WordPress.com (hosted) is the easier option to start with. They also have a free tier with basic features, but if you want to use your domain or add plugins for better customization, you'll need to upgrade to their Business Plan starting at $25/month.
The massive collection of themes, over 80,000 plugins, drag-and-drop editor, and SEO features are some of the impressive features that make it the best blogging tool.
Pricing: While most bloggers use its free version, it also gives various advanced plans, with the first monthly plan costing $5.10/month.
2. Ghost
If you think WordPress is too complicated and want a blogging platform that's simple, fast, and modern, try Ghost. It's an excellent alternative to WordPress with built-in email newsletters, analytics, paid memberships, social features, automated publishing to social media platforms, and SEO features. Ghost also offers various themes that are responsive and fast loading. Plus, they even take care of the hosting for you.
Pricing: One downside is that Ghost doesn't have a free version, but it works out cheaper than WordPress because it's fully managed and comes with all the essential tools. The monthly plans start as low as $11/mo and go up depending on the number of subscribers and features you need.
Email marketing software
1. Mailerlite
Building an email list is something every blogger should be doing from day one. Admittedly, something I've been putting off like a long-overdue laundry day. Don't be like me. Lists are where the money's at.
Mailerlite is the perfect email tool if you're a beginner blogger. Just hook up your RSS feed, and it'll automatically send out your blog posts whenever you publish new content making sure your readers don't miss out.
Pricing: Mailerlite charges based on the number of subscribers you have. It has a generous free plan that allows up to 1,000 subscribers and 12,000 emails/month with the most features. Unlike other email platforms, Mailerlite doesn't gate advanced features like email marketing automation, even on its free plan.
2. Moosend
Moosend is an email marketing tool that's so intuitive even your toddler can use it (it's the age of the toddler-preneur). With its advanced segmentation, AI recommendations, and behavior-based upselling, you can make more personalized offers to the target audience.
You can enjoy email marketing through its templates, newsletter editor, subscription management, reporting & analytics, and AI-powered product recommendations.
Pricing: The tool has a free 30 days trial and then provides a Pro model with 0-500 subscribers. The Pro mode costs $9/mo (monthly) and $7/mo (yearly).
Design tools for bloggers
1. Canva
This tool is perfect for bloggers with zero design skills. The user-friendly interface makes it a breeze to create catchy visuals and graphics. Canva gives you a drag-and-drop editor and thousands of royalty-free templates, stock images, videos, and illustrations. So you can effortlessly design creative assets. It's equally good for solo bloggers and blogging teams.
Pricing: Apart from the free version, it also has a Pro version priced at $12.99 monthly and $119.99 yearly. It also offers plans for teams of 2 or more people.
2. VistaCreate
Vistacreate is a Canva alternative that focuses on photos and videos. Make your blog posts pop with different types of media. The tool offers more than 650,000 stock photos, pre-made video clips, and HD animations that you can use to create eye-catching static and animated visuals. It has a social media scheduler, instant print, and brand kits.
Pricing: This tool offers a starter plan free of cost that comes with many useful features. You can get the pro plan for $13/month or $10/month if you sign up yearly.
3. Unsplash
Unsplash is a stock photography site where you can download free and beautiful high-resolution images for your blog. The repository has over 3 million curated high-quality images that can be used for commercial and non-commercial purposes.
The pictures are assorted by colors, keywords, and categories like nature, fashion, health, and so on. Head over to Unsplash, type in your keyword, and get beautiful images for free. You can also save your favorite pictures in collections to quickly access them later.
Pricing: The platform is free to use; you can download unlimited copyright-free images without any attribution. However, they have recently launched Unslpash+, priced at $8/mo monthly.
4. TinyPNG image compression
High-resolution images and videos make your blog look great, but they can also slow down your site, negatively affecting user experience and rankings. That's where TinyPNG comes in. It compresses both static and animated images without compromising on quality, resulting in a better user experience.
TinyPNG offers its services in multiple ways depending on your needs, like API, WordPress plugin, photoshop plugin, and the Tinify CDN.
Pricing: TinyPNG is free for up to 500 images per month, allowing 20 images a day. If you need more than that, you sign up for a pro membership at $39 per year, which gives you unlimited compressing.
Video marketing software
1. Wave.video
Video is the new king of marketing, and if you're not using it, you might as well be trying to sell a toaster on MySpace.
Wave.video is a cloud-based video editor perfect for new bloggers looking to get into video content without spending too much time or money. With the 200M stock videos, images, and audio you get access to, you can easily create professional-looking videos. It's a five-in-one tool that provides a live streaming studio, video recorder, thumbnails, video editor, and video hosting.
Customizable layouts, auto-generated subtitles, background music, easily customizable templates, multistreaming, and a free content calendar are some of its many, many features. You can easily repurpose your content with the blog-post-to-video converter, audiogram overlay, video voiceover, social media video creator, and GIF maker.
Pricing: Wave.video has four plans to choose from: Free, Streamer at $20/mo, creator at $30/mo, and business at $60/mo if you're paying monthly.
2. InVideo
InVideo is another cloud-based video editing tool that lets you create impressive videos in just minutes. While it doesn't have all the features that Wave.video has, it does a pretty good job if you don't need all the extra bells and whistles. InVideo has hundreds of ready-made templates, and you can convert long-form blogs into videos and make promos.
InVideo has all the essential features for video creation- templates, tutorials, voiceovers, languages, an editor, and plenty of genres.
Pricing: It offers three plans- Free, Business, and Unlimited. The monthly business and unlimited plans cost $30/mo and $60/mo.
Social media scheduler
1. Publer.io
Publer.io is my favorite social media management tool. It allows you to schedule and publish social media posts across multiple platforms, including Facebook, Twitter, LinkedIn, and Instagram. You can also track the performance of your posts and get insights about your audience.
Publer.io streamlines the social media publishing process, whether you're an agency managing multiple social media accounts or a solopreneur.
Some of its many features are bulk scheduling, AI assistant, workspaces, integrations, calendar view, post recycling, RSS feed, analytics, and social publishing.
Pricing: Publer has three pricing plans- Free $0 for personal use, Professional $12/mo for small businesses, and Business $21/mo for enterprises.
2. FeedHive
Maximize your social media engagement with FeedHive, an AI-based social marketing tool. It can speed up your content creation process with its customizable schedule and publish your blogs with just one click. You can customize your social media posts to each platform's recommended format for optimal performance.
They bring diverse features such as social inbox, FeedHive AI, research, Instagram grid preview, link shortening, automatic retweeting, Instagram carousels, hashtags, and media tools.
Pricing: FeedHive includes many monthly plans, with their lowest price being $19/mo and the highest being $299/mo.
Analytics tools for blogging
1. Google Analytics
As the saying goes, you can't improve what you can't measure. Google Analytics is the perfect solution to measure your blog traffic. It gives you valuable insight into user behavior on your website, where they're coming from, new vs. returning visitors, time spent, top-performing posts, and much more.
The best part? Google Analytics is completely free to use. Once you set it up, tracking the performance of your blog is effortless. It is the go-to analytics tool for most bloggers to track the performance of their websites.
You can keep it simple and track your posts, analyze user behavior and traffic channels, or go really advanced and create content groups, set up advanced conversions, and measure your ROI.
Pricing: GA offers a paid plan for large businesses, although most beginner bloggers won't need it.
2. Google Search Console (GSC)
Google Search Console (GSC) is another invaluable tool for tracking your blog's growth. GCS will give you valuable data about how your pages rank in search, what keywords people use to find them, and how many backlinks each page has. It also tracks any issues with your website, such as broken links, crawl errors, indexing issues, and other technical problems that might affect its visibility on search results.
GSC covers all the important SEO KPIs, including SERP rank tracking, link monitoring, impressions, clicks, and more. It's a treasure trove of insights if you know how to use it. You can connect your Google search console with Google Analytics to get even more insights into your search performance.
Pricing: Google Search Console is free to use.
Content ideation and keyword research
1. Larseo
Half the battle of winning organic traffic in a competitive blogging niche is finding the right keywords. Larseo is a tool that helps you do just that. It has features that can find keywords and analyze them in bulk to cherry-pick the ones that have weak domains in the results. You can also cluster similar keywords, find the search intent of each keyword, and check the number of pages with your keyword in the title. Larseo also has a topic analysis feature that lets you build a topic map to identify the most relevant topics to create a topic cluster.
While the keywords and topic research features are the highlights, Larseo is an all-in-one SEO with a backlink monitor, backlink explorer, content gap analysis, Google Search Console integration, traffic explorer, competition analysis, site explorer, and more. Larseo is best suited if you're a solo blogger.
Pricing: You can sign up for a free plan or buy their other plans. These are- Indie for $24.99, Standard for $45.99, and Professional for $77.99 monthly.
2. Topically.io
Finding new blog ideas takes patience and a lot of caffeine. Topically.io is here to save your day and those long coffee nights. It uses Google graphs to explore entities related to your topic and deliver insights based on search engine content.
The tool contains innovative features such as graphs, content networks, topical maps, entities, google images data, and mind map settings.
Pricing: Topically.io includes four different plans in its package. These are $0 free, $9 Basic, $19 Starter, and $49 Pro monthly plan.
3. Answer The Public
Answer The Public is a powerful tool for beginner and established bloggers looking to improve their content strategy and attract more website traffic. It uses Google auto-complete to generate long-tail keywords and questions based on a keyword or topic. These questions are categorized into different sections, such as what, why, how, and more. It's helpful for customer research, understanding the search intent, and creating content that answers their questions.
Pricing: The monthly plans are available in three versions- Individual at $9/mo, Pro at $99/mo, and Expert at $199/mo. You can also get a lifetime deal for the individual plan, where you pay it once and use it forever.
4. Google trends
Google Trends is a free tool that helps you see how the popularity of search terms and topics change over a period of time. You can use it to uncover the latest trends and topics gaining traction in your niche. It's a great way to stay ahead of the curve and come up with creative blog post ideas based on new trends. You can compare search terms and see how interest varies by geography.
It helps visualize seasonality and provides related queries and topics that you can use for further inspiration. Overall, Google Trends is a valuable tool for anyone seeking insights into search data and emerging trends.
Pricing: You can use Google Trends for free.
5. Keysearch
Keysearch is another great tool for new bloggers, which offers excellent value for money. It offers features like keyword research, search volumes, backlink analysis, website audit, rank tracking, competition analysis, and more. While it's not as advanced as tools like Semrush and Ahrefs — which you don't need as a beginner — it has all the features you need to scale your blog.
It presents the commercial interest in keywords with Pay-Per-Click (PPC) and Cost-Per-Click (CPC) data and SEO ranking difficulty with a proprietary score. You also get a very easy-to-read visualization of the SERP (Search Engine Results Page) competition with data points like PA, DA, the number of linking domains, and links indicating ranking probability. A click shows you the traffic to URLs, domains, and social shares.
Try this user-friendly tool to create your SEO content strategy and optimize your website to rank.
Keysearch has some extra features like AI content writing, Amazon and Etsy research, Content gap analysis, and Youtube research that are not commonly found in SEO tools.
Pricing: It allows a one-month free trial. The starter plan is $17/mo or $169/year, and the Pro version is $34/mo or $279/year.
Best SEO tools
1. Frase
I'm sure most bloggers would agree with me when I say it's not easy to get your blog ranked high in the search engines. It takes time and effort to do it correctly. An AI-powered SEO tool like Frase makes it easier to create high-quality search-engine-optimized content faster.
It uses natural language processing (NLP) to analyze the top-ranking pages related to your topic to suggest outlines, keywords, and questions that you should include in your content to rank higher.
You can use Frase's SEO scoring feature to predict the SEO performance of your content before publishing. With the built-in AI writer, you can go from outline to first draft in minutes. If you have a high publishing cadence, you can speed up the production process using the AI-generated content brief, automatic article outline, and automated content generation.
Besides the core offering, Frase offers additional features like folders, custom content brief templates, editable links, and project status making it a great choice for marketing teams.
Pricing: You can take their 5-day free trial for $1.Their monthly plans are Solo for $14.99/mo, Basic for $44.99/mo, and Team for $114.99/mo.
2. RankMath SEO plugin
RankMath is a WordPress plugin that takes care of the basic SEO hygiene of your website. The free version includes most features a new blogger will need. It covers almost all features, such as a setup wizard, simple interface, basic SEO analytics, module, redirects, 404 monitors, index status, schema, rank tracker, etc. The paid version includes advanced features like Content AI (AI content optimizer), advanced analytics, position history, rank tracker, and advanced schema generator.
Pricing: RankMath's ideal package for bloggers is their Pro version at $59/year. They also offer Business or Agency plans at $199/year and $499/year if you work with clients.
3. Yoast SEO
Yoast SEO is another SEO plugin similar to RankMath. While Yoast was in the market before RankMath, it lost a fair amount of market share to the new player because it offered fewer features on its free plan.
Yoast's free plan has all the technical SEO tools and a simple user interface that makes it easy to use, even for new beginners. On its premium plan, Yoast offers advanced features like redirects manager, internal linking suggestions, broken link monitoring, content quality grading, social media preview, and premium SEO courses.
Pricing: There is a free version of Yoast and a premium version with courses and premium plugins for $99 a year.
Content calendar
1. Notion
Notion is a connected workspace that allows you to create, customize and save notes, tasks, wikis, and databases all in one place. It can make your life a little more organized (unlike your sock drawer.)
Notion combines the features of several different apps into a single platform, making it easy to manage information and projects, collaborate effectively, and streamline your workflows. Some top features are database blocks, text editing, bookmarks, to-do lists, reminders, privacy settings, customized templates, and, most recently, AI writing.
Bloggers can use Notion to create editorial calendars with due dates, brainstorm content ideas, manage SEO research, draft posts, collaborate with other writers, and plan repurposing campaigns.
Pricing: Notion offers both free and paid versions of their application, with Plus and Business models priced at $10/mo and $15/mo, respectively.
2. Trello
Trello is a web-based project management and collaboration tool with a Kanban-style board. It's an excellent tool for authors trying to set up their blogging workflow. You can create boards with cards, assign work to writers, and set deadlines. Each card can have lists, labels, and assignees to track progress and assign tasks. It provides a centralized platform for collaboration and communication, which makes it a great blogging tool.
Trello also has powerful automation features that can save time when setting up tasks and assigning them to team members. It supports integrations with other third-party tools, allowing you to access data from other services in one place.
Pricing: Trello has options for both new bloggers and enterprises. You can start with a free version or opt for a paid subscription, ranging from Standard at $5 to Enterprise at $17.50 per month.
Affiliate link tracking
1. Pretty Links
Blogging is the invitation to the party, but affiliate marketing collects the cover charge at the door. In other words, it makes money. So you need to track your affiliate links.
Pretty Links is a WordPress plugin designed to track, manage, and cloak your affiliate links. It helps you to track the success of individual affiliate campaigns so you can easily adjust your strategy for maximum ROI. You can create branded links, track conversions, provide detailed analytics, and automatically replace keywords with affiliate links.
Pricing: Pretty Link's pricing plans start from $99.50/year for beginners, $149.50/year for marketers, and ends at $199.50/year for super affiliates.
2. Lasso
Attract your potential customers with this tool and amplify your affiliate links through its stunning product display boxes proven to convert. Many established affiliate marketers use Lasso, so you're in good company. It's a good solution for managing links, price changes, and click-through rates.
Some key features of this tool are- A/B tested displays, an intuitive dashboard, backend design, link cloaking, Amazon integration, and link tracking.
Pricing: Lasso offers three monthly plans- Essential at $39/mo, Advanced at $99/mo, and Portfolio at $299/mo.
Hosting tools
1. TMD Hosting
Choosing the right web hosting tool is essential for a blogger as it impacts a website's performance, security, and overall user experience. At the time of writing this, my website is powered by TMD Hosting.
The support team at TMD Hosting is very helpful and responsive to queries. They are available 24/7 via phone, chat, email, and tickets. I'm happy with the support and website speed. Their security systems and regular backups make sure your website is always running safely. I'm on their cloud hosting plan, so I can't really vouch for anything else.
TMD hosting has features like one-click WordPress installation, top speed, daily backups, drag-and-drop site builder, and malware protection.
Pricing: They have different pricing plans based on the type of hosting, starting from $2.95/mo and going up to $79.97/mo. You can get a hefty discount if you're a new customer. So go for a two or three-year contract to take maximum benefit.
Overall, TMD hosting is a good option if you're looking for reliable hosting with some advanced features at an affordable price.
2. WPX Hosting
Full disclosure, I haven't tried WPX Hosting yet. But I hear a lot of good things about it, especially in terms of speed and support.
It's a premium WordPress hosting platform that promises high speed and award-winning customer support. With WPX hosting, you can expect a fast-loading website, even with heavy images and plugins. It's ideal for high-traffic sites, as it can support up to 500 concurrent visitors with ease.
The list of features of this tool includes free CDN, free site fixes, auto+manual backups, malware recovery, SSD storage, and free speed optimization.
There are cheaper options out there, but you won't get the same level of support.
Pricing: WPX gives the Business plan at $24.99/mo, Professional at $49.99/mo, and Elite at $99/mo as their monthly plans.
Website Builder
1. Wix website builder
Not knowing how to code is one of the most common reasons people hesitate to start a website.
Wix provides an easy-to-use drag-and-drop website builder that makes it super easy to design and build stunning websites quickly and efficiently. You can create modern websites with zero coding.
Their templates are designed to look great on all devices (including desktop and mobile). Wix's pre-made blog templates have views, like counts, and comments implemented, so you don't need to worry about setting up the basics. You also get free hosting and analytics on the premium plan.
Wix provides a variety of niche-specific blog templates, faster loading, reliable hosting, SEO tools, monetizing, built-in analytics, collaborations, scheduling, and expert advice.
You might find Wix limiting in terms of SEO features and third-party integrations, but the platform is ideal for creating an appealing blog with minimal effort.
Pricing: You can get different pricing plans for Wix- Website Plans ($0-$45/mo) or Business Plans ($27-$59/mo).
2. Elementor WordPress page builder
Elementor is not a standalone blogging platform like Wix, but it's a popular WordPress page builder built with drag-and-drop features and dozens of design elements. It's well suited for website owners looking to build custom page layouts but don't necessarily have coding experience or knowledge. You can create stunning post and page designs from scratch without having to worry about any coding.
Elementor also offers a wide range of add-ons and integrations that make it even easier to build a website. Some of these include custom layouts, a template library, contact forms, pop-ups, and widgets.
It allows complete creative freedom by giving various templates & web designs, a drag-and-drop builder, dynamic content, motion effects, collaborations, and landing page tools.
The page builder is notorious for adding unnecessary code to your webpage, making it slower, so it might not be for you if site speed is your number one priority.
Pricing: Their Basic plan starts at $9.99/mo with limited members and gives all the features in the Scale version at $49.99/mo.
3. Kadence themes and plugins
Kadence is a WordPress theme and plugin provider that allows users to create fully-responsive sites with complete customization tools. I like it because it gives you the flexibility of a no-code builder (like Elementor) without slowing down your page.
You can quickly launch your website with its starter templates and change the colors and fonts that fit your brand. It's highly customizable and easy to use. And like with any other WordPress website, you get hundreds of plugins and themes to choose from.
Kadence themes are SEO-friendly and work well with SEO plugins like RankMath and Yoast SEO. You can get the full Kadence bundle that includes the theme, Kadence blocks, Kadence conversions, Kadence cloud, and templates, or buy them individually.
Pricing: You can use the tool for Free or buy their Essential and Full bundle at $129 and $199 per month. They also have a Lifetime bundle of $699, which gives you access to all Kadence products.
Keyword Tracking
1. Serprobot
Serpobot is probably the cheapest rank-tracking tool available in the market today. It's a Google SERP checker that can monitor your website's performance across multiple keywords. It uses an easy-to-use platform to quickly scan and report your progress, which makes it perfect for keeping track of your SEO efforts.
You can get the keyword ranking report for free in your Google Search Console, but it only shows you the average ranking. So for more accurate results, you can use Serprobot to track your ranking by keyword.
It offers real-time results, multi-keyword support, a Google ranking checker, and paid, organic, and contextual SERP checker.
Pricing: Serpobot is quite an affordable tool. It is available for Free, but you can also try its Paid version for only $4.99 on monthly billing.
Outreach tools to build a partnership
1. Postaga
Simplify the process of setting up personalized outreach campaigns through this AI-powered outreach platform Postaga. Its customer relationship management system can connect you with the right people in a friendly yet non-spamming manner. Target better opportunities and maximize your reach.
It includes many campaign types like podcasts, guest posts and features opportunity & contact finders, automatic emails, analyzer, and outreach assistance.
Pricing: You can take a 14-day trial of Postaga. The Pro is for $99/mo (monthly) & $84/mo (annual), and the Agency plan is for $299/mo (monthly) & $250/mo (annual).
2. Instantly
As a beginner blogger, it can be overwhelming trying to juggle all the different tasks that come with growing your blog. When you're busy writing, publishing, and promoting content, it can be easy to overlook one of the most important aspects of blogging: outreach.
Outreach involves reaching out to other bloggers, brands, and influencers in order to build relationships and collaborate on projects. Now, manually sending out emails to hundreds of contacts is nearly impossible if you're working alone. This is where Instantly comes in.
Instantly is an email outreach automation tool designed to help bloggers and marketers streamline their email campaigns. With Instantly, you can easily create email templates, upload your contact list, and schedule your emails to be sent at specific times.
One of the key features of Instantly is its ability to personalize your emails. The tool allows you to add dynamic tags to your templates, inserting the recipient's name or other relevant information that will make your outreach more personalized. There are plenty of other features too, like bulk domain testing, inbox rotation, 600+ templates, set-up guides, campaign uploads, deliverability, and AI optimization.
Instantly also has a great reporting and analytics capability. You can track how many emails were opened, how many replies you received, and what the conversion rate was. This way, you can adjust your outreach strategy to maximize your success rate.
Overall, it's a great tool that can help scale your outreach without sacrificing personalization.
Pricing: Its pricing is set at $37/mo (monthly) for the Growth plan and $97/mo (monthly) for the Hypergrowth plan.
3. Clearbit
Clearbit is a data enrichment tool that helps businesses enhance their customer data. This one might be more B2B than blogging, but great if you want to pitch to businesses.
Clearbit integrates with popular CRMs, marketing automation platforms, and sales tools, so you can easily add data to your existing contacts. It offers a variety of features, including email verification, prospecting, and lead scoring.
With Clearbit, businesses can gain a deeper understanding of their customers and prospects, allowing them to make more informed decisions and ultimately drive growth. It gives CRM integrations, industry research, ad targeting, data cleaning, people alerts, APIs, internationalization, conversion tracking, scoring, routing, and form optimization.
You can quickly turn visitors and leads into potential customers by scoring, routing, and speeding up the buyer's journey.
Pricing: Clearbit's pricing plans depend on the volume and customizations required by the user. Other than a Free account, it offers two more plans, which you can explore by contacting them for a demo.
4. Hunter.io
Hunter is an email-finding and verifying tool that helps you find the right connections in seconds, on the fly, or in bulk. You can compose effective blogging outreach campaigns with scheduled follow-ups and email tracking capability.
It is a must-have tool for a beginner blogger because of its simplicity, affordability, and efficiency.
Hunter's stand-out features include domain search, email finder, email verifier, bulk tasks, lead management, integrations, campaign optimization, and cold email templates.
Pricing: You can use it for Free for up to 25 searches a month. If you have more requirements, you can take their paid plans which range from $49/mo to $399/mo.
5. Tomba.io email finding tool
Tomba is a cloud-based email finder similar to Hunter. It's designed to help businesses and individuals find email addresses quickly and easily. You can search for email addresses using various parameters, like first name, last name, company name, domain name, and more. Tomba.io uses advanced algorithms and data mining techniques to search through millions of online databases and directories to find accurate and up-to-date email addresses. This tool is perfect for anyone who needs to reach out to potential clients, partners, or customers via email, as it can save you time and effort in finding the right contact information.
It covers all the features required for outreach. Some of which are- activity tracking, conversion rates, spam detection, bulk sending, lead management, data import & export, API, syntax check, etc.
Pricing: Similarly to Hunter, this tool also allows 25 monthly searches for Free. Its monthly Starter plan costs $39/mo, and the highest monthly plan, Enterprise, costs $389/mo.
So, there you have it! Everything you need to get your blog off the ground and running. Remember, Rome wasn't built in a day, and neither will your blog be. But with the right blogging tools, a solid content strategy, and some consistency, you can make it happen. You got this! Good luck 🙂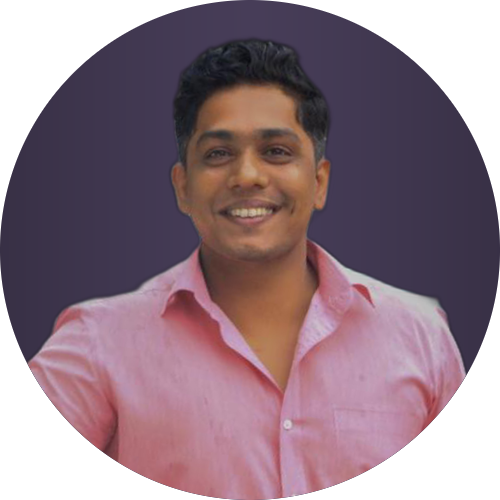 Vivek Mathew
(aka The Mindful Marketer, aka the guy who rocks a pink shirt 😄)
I'm a content consultant who helps small businesses become iconic brands by clarifying their brand message and creating strategic content. I've worked with brands like EY, Natwest, and some early-stage startups like Vivartah.

Click the button below and book a call with me.