A Guide to the Best AI Market Research Tools
Affiliate Disclosure: This post may have affiliate links, which means I get a commission if you buy using my link — at no extra cost to you. I never recommend products I haven't tried and found helpful. (You have ChatGPT for that.)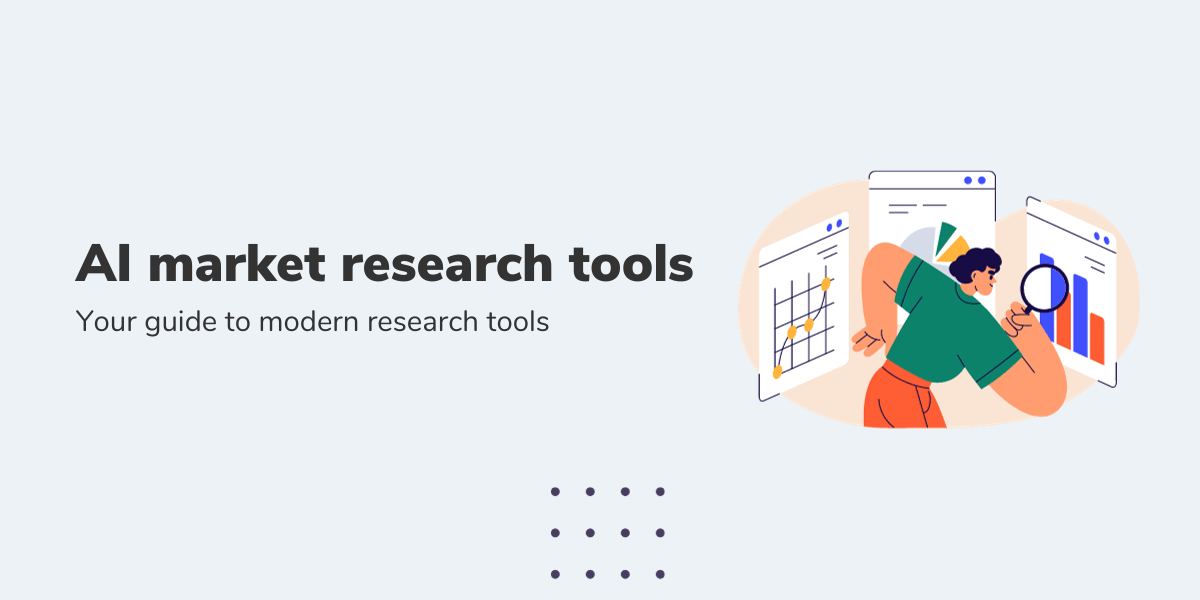 Artificial intelligence (AI) is equal parts opportunity and risk. The risks are less about the technology itself and more about its misuse or misapplication.
A prime example is the use of ChatGPT for market research. As a large language model (LLM), it's prone to give you wrong information. (That's like using a lawnmower to trim bangs. Also, why bangs?)
There are better AI tools specially designed for this task. And that's precisely why I wrote this article. It'll give you a comprehensive list of the best AI tools for market research and a quick rundown of each one.
Applications of AI in market research
To fully appreciate the tools, it's important to understand the applications of AI in market research first. Here are some some of them:
Analyzing open-ended survey responses
Reading long research and academic papers
Analyzing forum conversations
Analyzing target audience reviews
Sentiment analysis
Spotting emerging trends
Audience research
Data cleaning
Analyze social media trends and patterns
Best AI market research tools
Qwary
Open-ended answers can reveal a lot more insights compared to closed-ended questions. But, analyzing these responses has always been difficult due to the need for manual interpretation. Qwary is a robust market research platform that tackles this issue head-on by offering advanced text analysis features.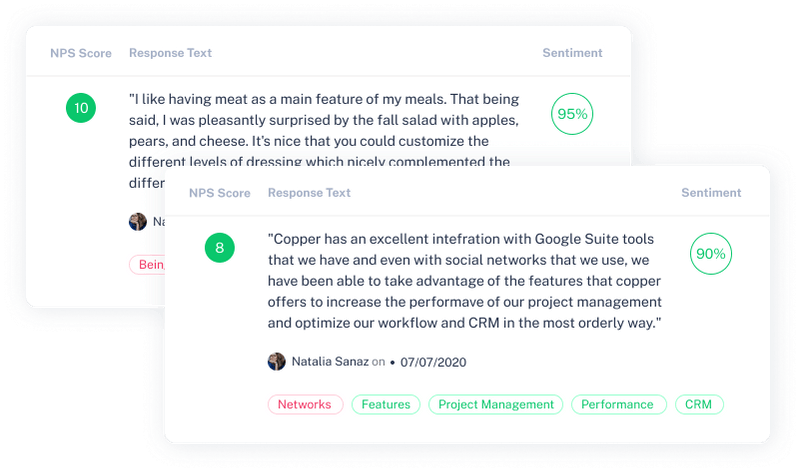 Qwary's AI text analysis has transformed how I view data from open-ended questions. With its advanced natural language processing, you can turn mountains of text into insightful data. It can read your unstructured data and uncover hidden patterns. Qwary modernized a traditionally time-consuming process.
It doesn't just group responses by keywords and themes. The sentiment analysis feature also tags responses by emotion. This makes it easy to understand how your audience feels about a topic or brand. A feature that enables deeper analysis and understanding of customer experiences.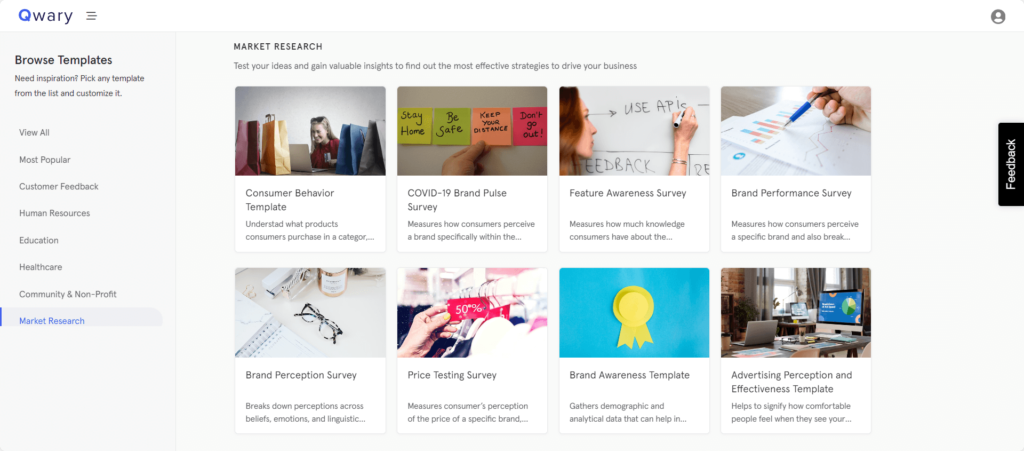 Qwary also comes with many pre-built market research surveys, so you don't have to build everything from scratch.
Affora AI
Market research always involves reading lengthy research documents. When you're in this situation, looking at multiple academic papers, Afforai is a God-sent.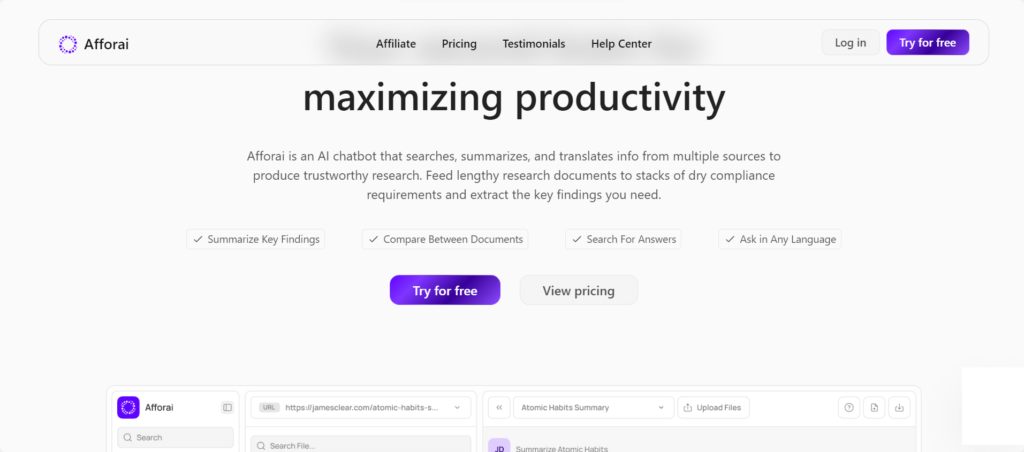 It acts as your research assistant. You can upload all the documents and create an AI chatbot trained on this information. You can then ask the chatbot to summarize its knowledge base. Within minutes, it skims through each record and gives you the key information. You'll save numerous hours by not having to review individual records manually.
You can ask questions, and Afforai will give you answers after digesting all the documents you uploaded. It can comprehend multiple languages and support various file types like PDFs, URLs, DOCX, PPTX, or XLSX.
The main differentiator is that Afforai provides citations for its findings. This fact-based approach makes it a reliable market research tool.
Afforai prioritizes privacy and security. They use leading cloud providers, encrypt data, and restrict data sharing to ensure Fort-Knox level security.
Afforai lets you focus on interpretation and decision-making instead of getting swamped with data.
Kimola
Analyzing customer feedback is a big part of market research, and Kimola makes that task easier to manage.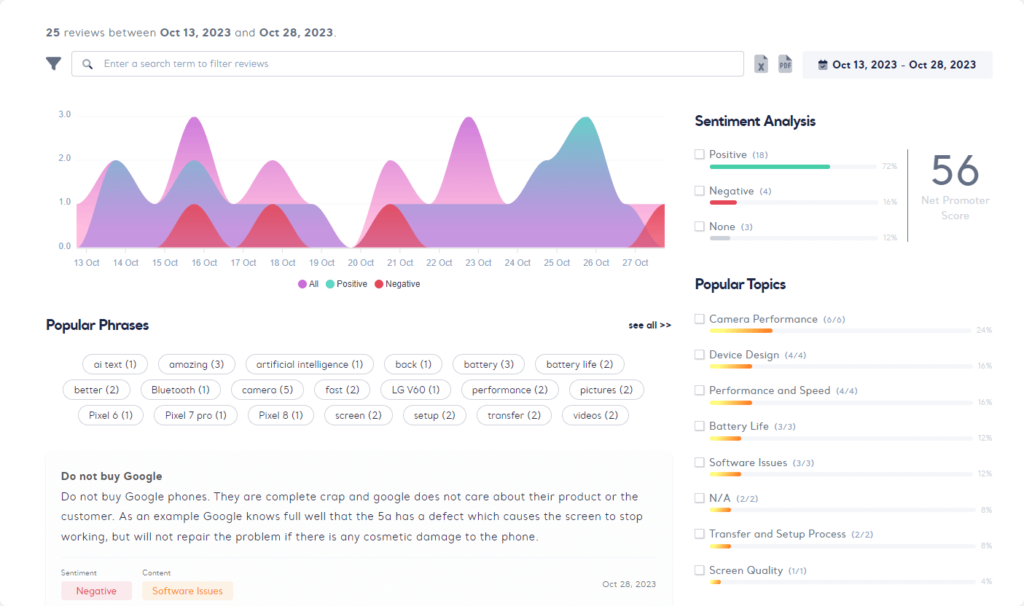 I love how effortlessly Kimola transforms reviews into actionable market research data. It supports platforms like Amazon, Trustpilot, Tripadvisor, Google Play, and App Store. It uses machine learning to process and categorize text automatically, saving both time and effort. The entity recognition feature helps Kimola understand what customers say about a person, place, or idea.
Kimola uses machine learning capabilities to create a SWOT analysis based on customer reviews and feedback. It comes with a collection of plug-and-play machine learning models suited for some of the most common use cases.
It's a robust solution for those seeking to understand their audience better by analyzing customer feedback.
GummySearch
GummySearch is an audience research tool designed to get insights from Reddit conversations. (You call it eavesdropping; I call it audience intelligence.)
With over 130,000 active communities, Reddit hosts a wealth of information. But most of these valuable insights are buried within threads that contain thousands of comments, making it almost impossible to find them.
GummySearch uses natural language processing to understand and find patterns from these conversations. So you don't have to wade through irrelevant Reddit threads for audience research.
It categorizes conversations into different content buckets:
Advice requests
Pain points
Solution requests
Money talks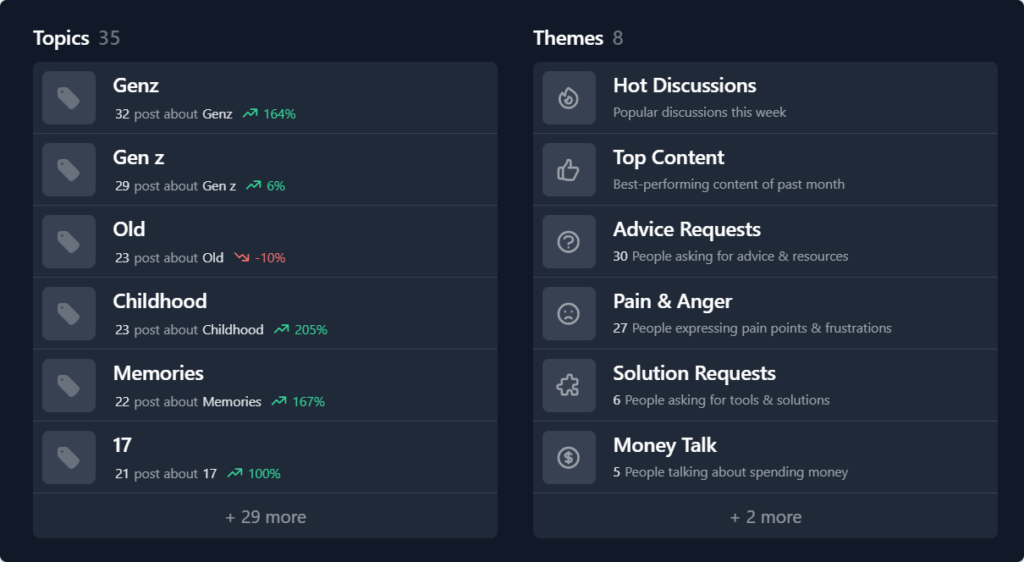 It also shows you the top content, hot discussions, and trending topics among your audience. You can use this data to inform your marketing strategy.
The AI tool summarizes the conversations happening in your subreddits using generative AI. It's like having a backstage pass to your customers' candid conversations.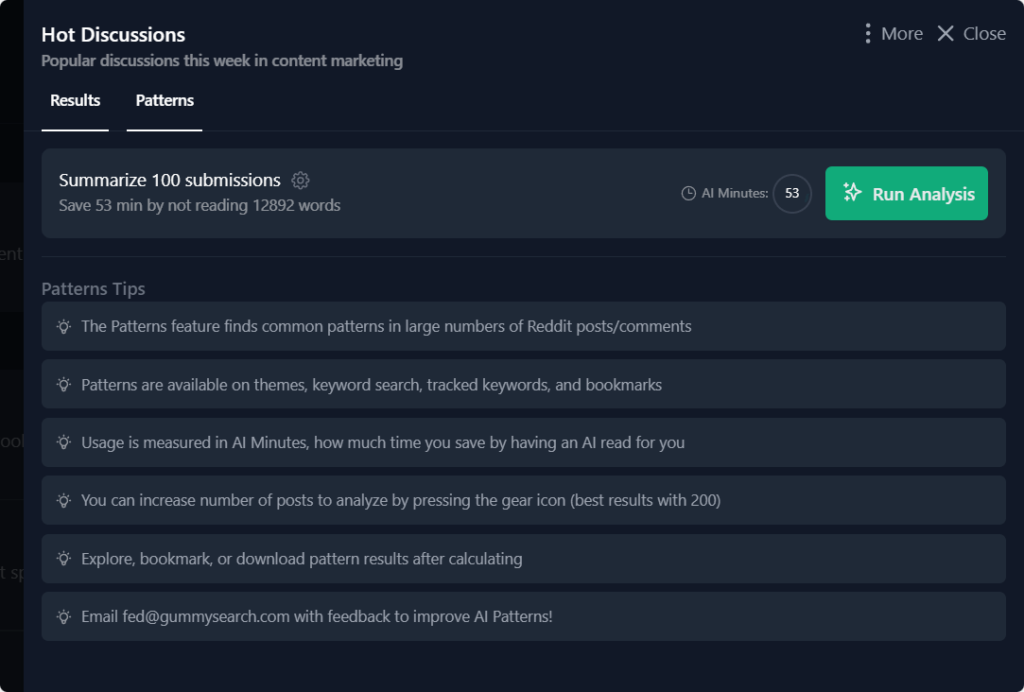 The AI-powered market research tool can also show you the growth or decline of various subreddits. It can also function as an AI marketing tool because you can set up alerts for your favorite topics. With these alerts, you never miss an opportunity to engage with your audience. It's a valuable AI tool for anyone seeking to tap into Reddit's vast user base for audience research.
Consensus
The concept behind Consensus is simple. You ask a question, and the AI sifts through a vast database of academic articles to answer your query.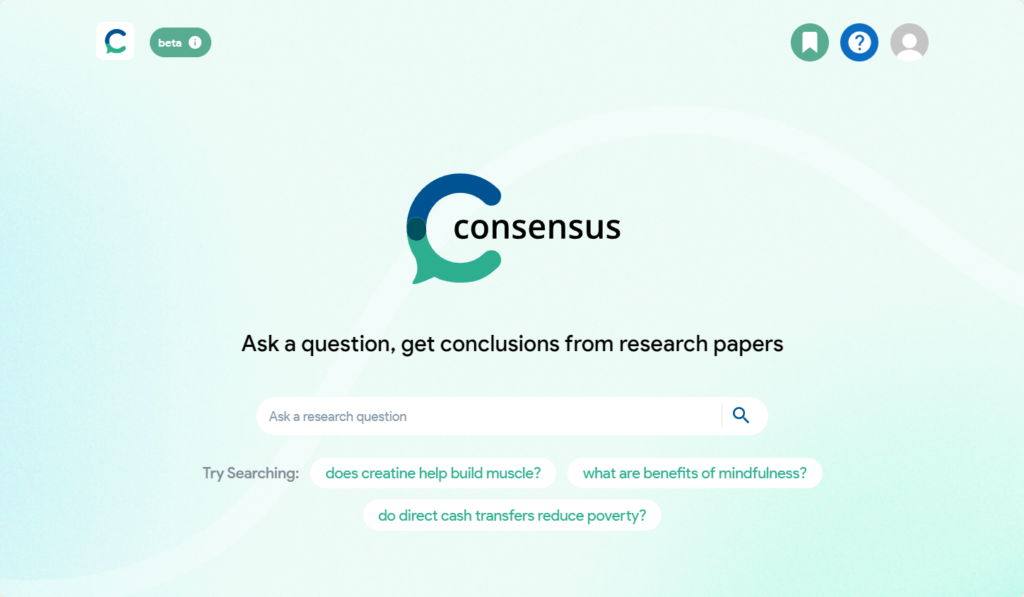 The software does one grand task: reduce exploration time. You get the answer without dredging through complex papers.
Consensus also has a ChatGPT plugin. It functions as a tool within the ChatGPT interface to help users get information about various scientific studies. It enables you to verify information, cite sources, and even draft content based on research findings.
Current AI
Current AI is a relatively new AI-powered trends discovery tool. It uses AI algorithms to find trending products, topics, influencers, events, and technologies. Think of it as an AI assistant for product and market research.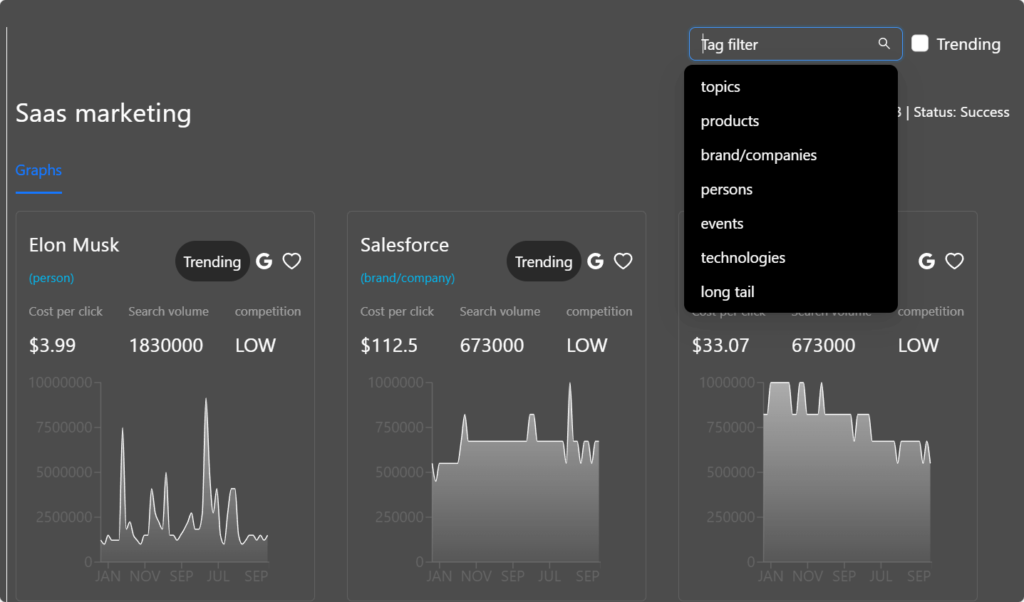 It uses the growth in Google search volume to spot market trends. Unlike most static databases, it uses artificial intelligence to find keywords related to your search.
While I like the idea and believe that spotting trends early gives you an unfair advantage, I wasn't very happy with the implementation. The results were too generic. Hopefully, that changes as the tool matures.
Current AI supports trend discovery in over 240 countries and 45 languages. They're reportedly working on a feature to download the search results to a CSV file or Google Sheets.
Common applications include:
Validating entrepreneurial concepts
Identifying trending items for online retail businesses
Discovering emerging topics early, enabling content creators to stay ahead of the trend
Assisting market researchers in gaining a deeper understanding of their industry
SparkToro
Even though SparkToro does not explicitly state the use of AI technology, I've included it because it's invaluable for market research. It's an audience research tool. It was co-founded by Rand Fishkin (former founder and CEO of Moz) and Casey Henry in 2018.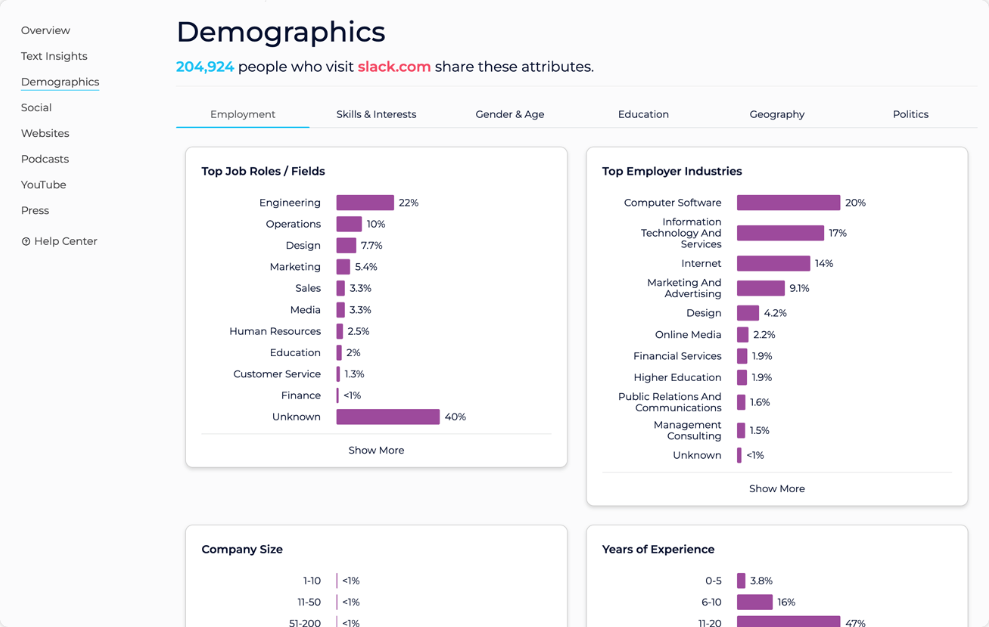 It uses a vast database of social media profiles, websites, and other online platforms to learn about your potential customers. It tells you what they're reading, watching, and who they're listening to and following.
Here are some things SparkToro can help you with:
Demographic information: Get insights into your audience's interests, job titles, gender, and education.
Behavior analysis: Discover what your audience talks about, reads, watches, listens to, and follows online.
Text data analysis: Understand how your customer describes themselves, the hashtags they use in social media posts, and the language they use.
Influencer discovery: Identify influential figures and accounts within particular sectors or industries.
Competitor analysis: Analyze competitors to gain insights into their strategies and identify opportunities.
The value of SparkToro lies in its ability to aggregate and interpret this vast amount of data. It condenses countless data points scattered across platforms into actionable insights. Doing this manually would be nearly impossible.
This information enables marketers to understand their audience, plan influencer marketing campaigns, strategize social media initiatives, optimize marketing campaigns, write better ads, and arrange media appearances. In short, it's a must-have tool for anyone in digital marketing.
Coefficient
Market research inevitably involves data analytics, and Coefficient makes this task effortless for researchers of all levels.
It's a data connector designed to help you bring your data into Excel or Google Sheets. It removes the need for time-consuming manual data entry. With Coefficient, you can create live dashboards that automatically refresh the data and visualizations.
Beyond the reports and data filters, it has AI features to accelerate data analysis. It's a productivity workhorse that uses advanced AI to help you connect to data sources and construct reports and dashboards.You can chat with Coefficient's GPT Copilot directly from your sheets. It can write powerful formulas to clean, format, and analyze your data. It even auto-generates formulas, pivot tables, and charts based on your text instructions.
They're working on an Excel version; you can sign up for their email list if you want to be notified when they launch.
Browse AI
While it's not your traditional market research tool, Browse AI can supercharge your research efforts. It enables you to scrape information from various websites without writing a single line of code.
In under two minutes, you can train a robot to extract data and deliver it to you in a spreadsheet. You can even schedule data extraction and receive notifications when there are changes on monitored web pages. It's as if you have an army of robots at your disposal.
Browse AI can handle pagination and scrolling, solve captchas, and adapt to site layout changes. It's integrated with over 7,000 applications and comes with a range of prebuilt robots designed for different actions. It has workflows to extract information from LinkedIn, Zapier, Monster.com, Upwork, and more.
The AI tool has many uses, such as monitoring company information and gathering job postings. If you can define the workflow, you can get Browse AI to do it.
Will Market Research Analysts Be Replaced by AI?
No, market research analysts will not be replaced by AI, at least in the current state. This is because the technology isn't mature enough to replace human intelligence and intuition needed for ethical and regulatory considerations. We need analysts to interpret data, railguard against bias, and form strategies based on the current political and cultural climates.
That said, AI market research tools can help analysts with mundane tasks and provide more accurate data than manual research.
Closing thoughts
The AI market research tools outlined in this article can enhance your market research. But remember that the perfect tool doesn't exist. Each tool has specific use cases and strengths. Sometimes, the most effective approach involves a combination of tools.
Understand your market research needs first. What's your goal?
Understand customer sentiment?
Sift through volumes of academic articles?
Spot emerging trends?
Cleanse and analyze data?
Scrape information web pages?
Once you answer that, you'll find it easier to select the appropriate tool.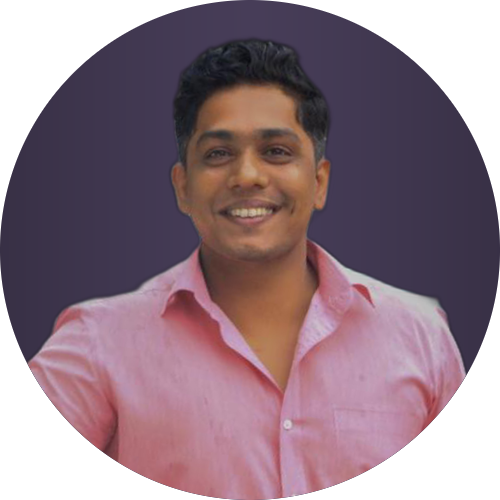 Vivek Mathew
(aka The Mindful Marketer, aka the guy who rocks a pink shirt 😄)
I'm a content consultant who helps small businesses become iconic brands by clarifying their brand message and creating strategic content. I've worked with brands like EY, Natwest, and some early-stage startups like Vivartah.

Click the button below and book a call with me.