How to Build a Business Around Your Brand Purpose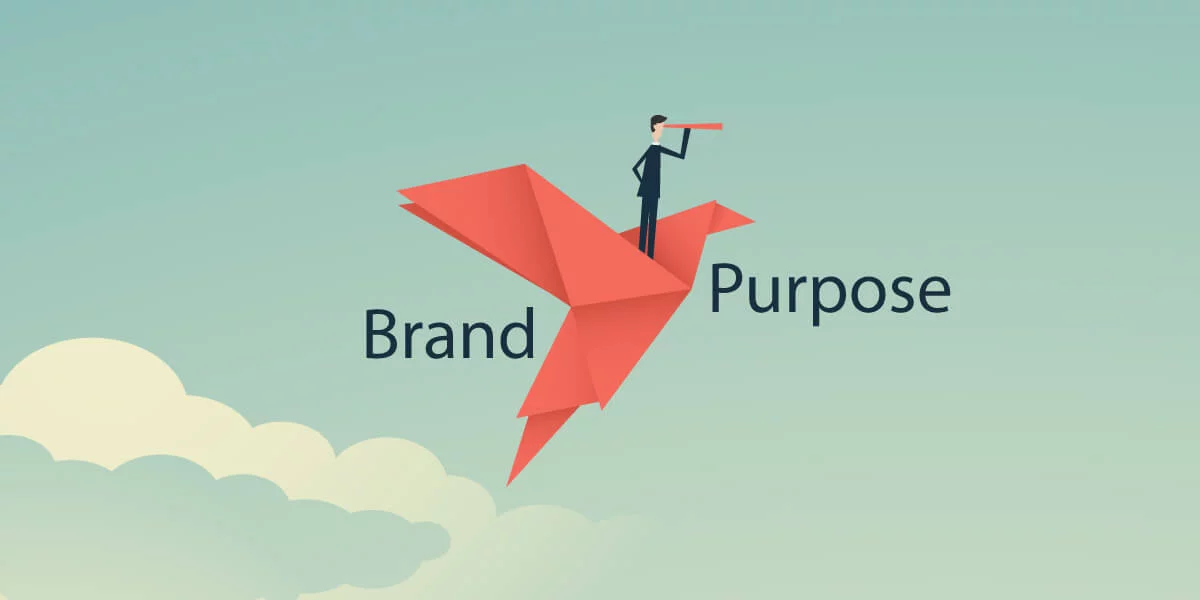 The word brand purpose is thrown around a lot when people talk about branding. But should your brand purpose come from the marketing department or the leadership?
How do you define brand purpose?
The purpose is the reason your company exists, the values that matter the most, and the philosophical foundation of your brand.
The purpose shouldn't be just a talking point in your corporate social responsibility program or a marketing campaign. It should become your company culture and a journey shared by everyone in the company.
This article is part of a series to develop your brand message.
Why do brands need purpose?
The increased visibility that comes with technological advancement and social media adoption has given individuals more platforms to voice their opinions. People have become more vocal and opinionated about brands they love and hate. The collective opinions of individuals directly affect your brand perception.
Nivea's 'white is purity' ad campaign flop is a good example that displayed the power of consumers' voice in the digital age. The company retracted the campaign after facing severe backlash on social media.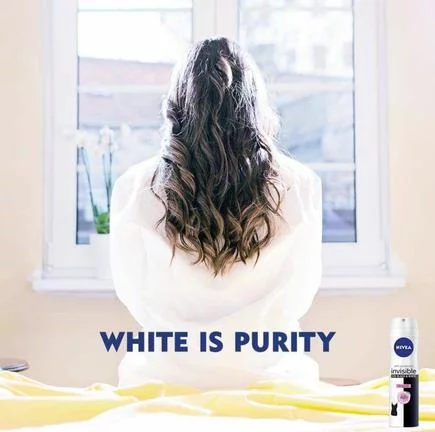 At the risk of sounding like a self-help guru, brand purpose is the key to making your business a success.
On an altruistic level, brands with purpose can create a positive culture and make the world a better place.
On a self-serving level, having a strong purpose will differentiate your brand from all the competitors and eventually translate into more business. Creating a brand purpose that people can fall in love with can be one of the most powerful marketing strategies you use.
So it's really a win on all fronts. Brands should lead with purpose to win in today's market.
What is the importance of brand purpose?
Gen Z and millennials, which make up a big percentage of the customer demographic for most businesses, are becoming increasingly conscious of choosing purpose-driven brands — both for employment and for purchase decisions. Your purpose helps you to future-proof your brand, build a strong reputation, and create an emotional connection with your customer base.
Some interesting stats that show the importance of purpose:
62% of global consumers want companies to take a stand on current and broadly relevant issues.
Source: Accenture 14th annual Global Consumer Pulse Research
US Labor Statistics, Mercer (2018): Employees are three times more likely to stay at a purposeful company.
Jim Stengel, the former CMO of Procter and Gamble, in his book 'Grow,' showed the results of a ten-year study of 50,000 brands and found that the ones that centered around improving people's lives beat their category competitors by significant margins.
Do small businesses need a purpose?
Absolutely! businesses of every size can benefit from a clearly defined purpose. In fact, smaller businesses have an advantage over enterprises when defining their purpose because they are more agile in implementing changes.
How do you develop a brand purpose?
Developing a brand purpose is going to take a lot of digging and soul searching.
Simon Sinek probably has the most popular TED talk explaining why brands should have why.
Start by answering the tough questions
Question for founders:
What gap did you feel in the market when you founded the company?
What problem are you trying to solve for your customers?
How does your product/service impact the lives of your stakeholders – employees, partners, customers?
What positive impact do you aspire to create in the world with the work you do?
What sets you apart from your competition?
What is that one problem you would like to solve in today's world, even if that means less revenue for you?
What is your brand going to do to solve that problem?
Existing staff:
Why do you choose to work here over any other company?
What causes should brands in our category stand for?
What are your character strengths that help you fulfill the company vision?
What fulfills you and inspires you to do the work that you do?
When are you at your best?
You can make use of this test by the Institute of character.
Customer
What made you choose us from all the other brands in the market?
If two companies had the same offering at the same price, what would you look for next?
Questions to uncover shared traits:
What are the key characteristics needed to achieve your goal?
What traits do you commonly find in people who inspire you?
Once you have enough information from interviews and sessions with all these stakeholders, you need to look for common themes. Select one theme that stands out strongest and create a brand purpose that has a positive impact on all your stakeholders and society while staying true to your business goals and the nature of your business.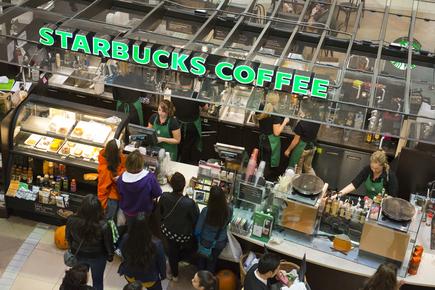 The Starbucks #Racetogether is an example of brand purpose and brand message mismatch because the Starbucks purpose had nothing to do with racial politics. The campaign received a lot of heat from the public, saying a coffee chain had no business discussing racial politics.
How do you bring your purpose to life?
We often think of brand purpose as a message, but it's so much more than that. It's about your company's culture and how you do things in your day-to-day business. But often, purpose doesn't transform from concept to concrete reality. So let's see how you can bring it to life.
Leadership who believes in leading with purpose
Leaders play a crucial part in shaping a brand's culture; they make the decisions that eventually become the brand culture.
Brining your purpose to life through your employees and partners
Creating a successful purpose does not happen in a room with a handful of leaders. Your purpose comes to life when your employees and your partners whole-heartedly accept it.
Helping your staff realize their personal purpose and aligning that with your brand's purpose is an excellent way to activate your purpose.
Translate your brand purpose into strategy
Brand purpose should not stay as a philosophy; it should be materialized. You need to translate your purpose into an actionable strategy and measurable KPIs to materialize it.
Your strategy should be anchored in your purpose.
Socializing your purpose
To create an impact on society, you need to get the word out. Create campaigns and collaborate with influencers to amplify your message. The campaigns should be coherent with your purpose, value, goals, and brand personality.
Kantar consulting published a three-step process to take your purpose from a tactic to a movement. The three steps are:
Articulation
Infusion
Amplification
How purpose differs from vision, mission, values, and positioning
Afdhel Aziz, the founder of Conspiracy of Love, has the most straightforward explanation about purpose, vision, mission, values, positioning, and how each one differs from the other.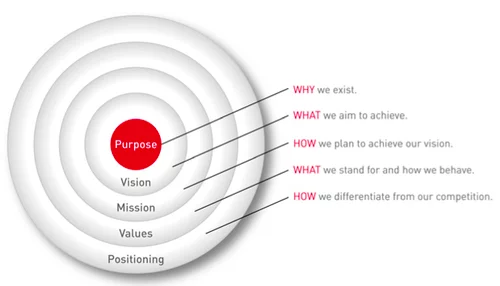 Vision statement: This is your ultimate destination. You would have done your share to make the world a better place when you reach this destination.
Mission statement: This is what you do practically every day to get to your vision.
Values: These are your shared beliefs that will shape your brand culture and actions.
Positioning: This is how you differentiate yourself from your competitors, selling the same product or service.
Afdhel Aziz makes a valid point about purpose being one of the foundational Ps in the marketing mix.
Initially, we had the 4 Ps by Philip Kotler: Product, Price, Promotion, Place.
Then the marketing scholars came out with the extended marketing mix, which had 7 Ps: Product, Price, Promotion, Place, People, Process, and physical evidence.
I was like, okay.
Now they wanted to add an eighth P: Productivity and Quality.
At this stage, it feels like they're just looking for words that start with P.
But in all seriousness, the most important P is still missing: purpose.
Best brand purpose examples
Let's look at some purpose-driven brands in the B2C space:
Ikea brand purpose
To create a better everyday life for many people.
Ikea believes that creating better homes will create a better society. The purpose statement is perfect because they align the higher purpose with their category.
Dove brand purpose
Make a positive experience of beauty accessible for every woman.
Dove promotes natural beauty and urges women across the world to embrace themselves. Sophie Van Ettinger, Global Brand Vice President, Dove, says: "research shows, seven in ten women say they don't feel represented in media and advertisement." She goes on to explain how this can have a lasting impact on their confidence.
As part of their campaign 'Real Beauty,' Dove partnered with Getty images and Girlgaze to form the biggest stock image library created by women for media and advertisers to use. The images were not digitally manipulated, and the women themselves tagged each image. You can see more of their campaigns here. The brand messages and ad campaigns are coherent with the brand's purpose.
Apple brand purpose
To empower creative exploration and self-expression.
Apple is one of the most successful brands in the world. They strive to empower people who want to explore their creative side and express their true selves. They appeal to the misfits, the rebellious and square pegs.
Brand purpose Nike
Our purpose is to unite the world through sport to create a healthy planet, active communities and an equal playing field for all.
You can see how Nike leads with their purpose in everything they do.
Their brand initiatives like Girls are made to play urge girls to adopt sports and make it accessible in underserved communities.
Tesla brand purpose
Tesla's mission is to accelerate the world's transition to sustainable energy.
Tesla tries to materialize their purpose by developing cutting-edge technology that reduces the dependency on non-renewable energy sources. This purpose starts with the founder, Elon Musk, who still does 120 hour work weeks inspite of being a billionaire.
Coca Cola purpose
The purpose of The Coca–Cola Company is to refresh the world and make a difference.
They do this with their strategic brand pillars: loved brands, done sustainably, for a better shared future. You can read more about it here.
B2B brand purpose examples
Purpose-driven brands are not limited to the B2C space. Let's look at some examples of purpose-driven brands in the B2B space:
EY brand purpose
Building a better working world
How does EY fulfill its purpose?
The insights and quality services we provide help build trust and confidence in the capital markets and in economies the world over. We develop outstanding leaders who team to deliver on our promises to all our stakeholders. In so doing, we play a critical role in building a better working world for our people, for our clients, and for our communities.
You can read more about EY Ripples initiatives here.
Accenture brand purpose
To deliver on the promise of technology and human ingenuity
Accenture makes this possible by offering "360° Value"— helping clients transform and reinvent their businesses, reskill their employees, or become more sustainable.
The Valuable 500
Caroline Casey, the founder of The Valuable 500, started a global movement calling for the world's most influential businesses to include disability in their inclusion agenda.
Conclusion
I hope you take inspiration from the various examples of purpose-driven brands and discover your purpose. It will help your customers, partners, employees, and community in the long run. Your purpose should not be limited to an ad campaign by the marketing department; it should come from the leaders, or at least be driven by leaders, and infused throughout the company. Once you discover your brand purpose, you should create an actionable strategy to materialize it. Marketers should focus on creating campaigns that are aligned with the brand's purpose and business goals.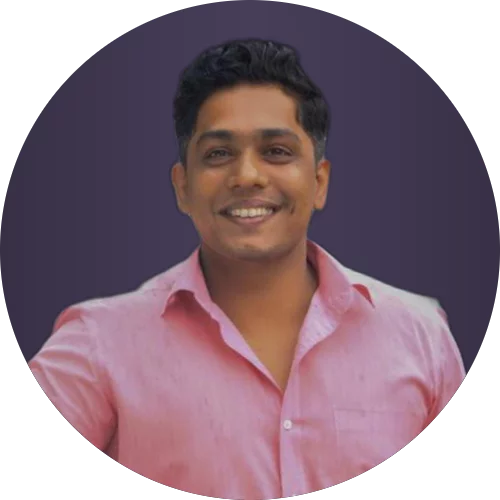 Vivek Mathew
(aka The Mindful Marketer, aka the guy who rocks a pink shirt 😄)
I'm a content consultant who helps small businesses become iconic brands by clarifying their brand message and creating strategic content. I've worked with brands like EY, Natwest, and some early-stage startups like Vivartah.

Click the button below and book a call with me.