12 Actionable Marketing Strategies every small business should be using in 2020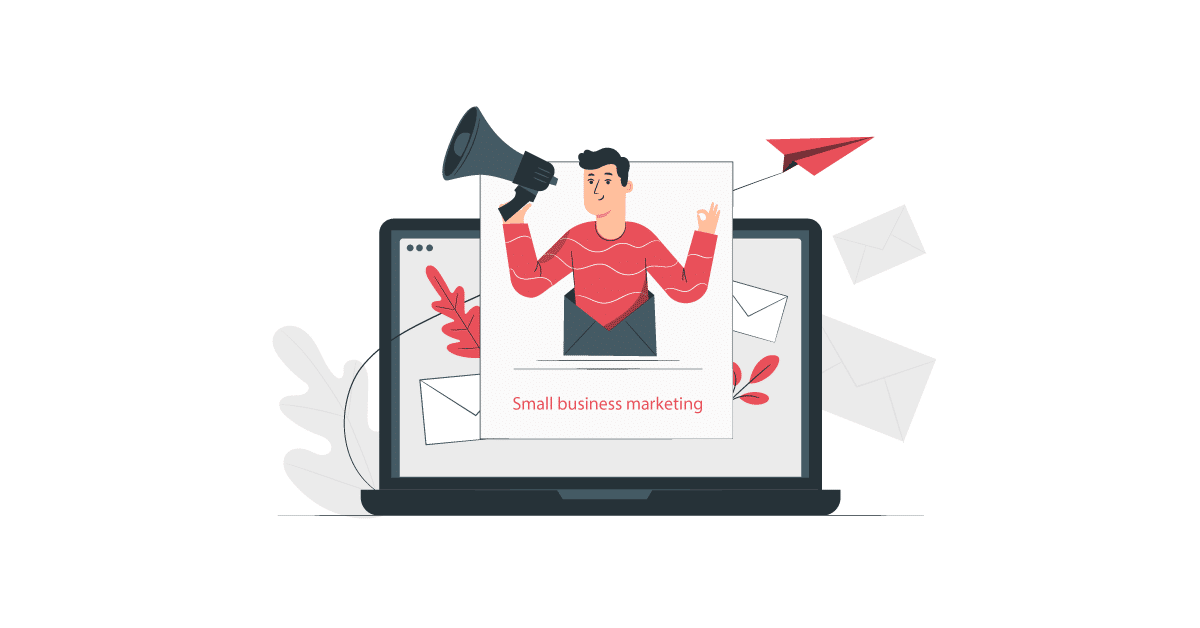 Marketing can be confusing and hard, with a lot of moving pieces. It's even more difficult doing it on a tight budget — which is usually the case for most startups. I've made a list of actionable small business marketing strategies to make sure your marketing efforts are in the right direction.
As any marketer worth their salt would tell you, blindly putting out content or using tools without a plan or direction will help no one except maybe the companies selling those tools.
Marketing is way more than that. Everything that you do should have a reason or a goal that you're hoping to achieve. So here are some actionable marketing strategies you can start implementing even if you're a small business. I've also included some out-of-the-box bonus tips at the end. Don't forget to read my post covering branding for startups.
Create a buyer persona
Some people might not consider buyer persona as a small business marketing strategy, but this is the foundation of your I'm a huge advocate of getting your buyer persona right. This should be the number one step before you deep dive into any fancy marketing strategy. If you don't get your buyer persona right, it could derail your entire marketing strategy.
Get listed on Google my business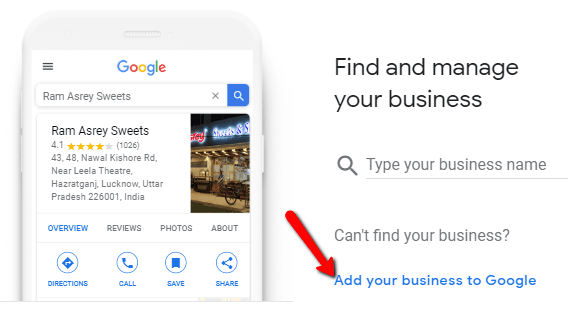 If you don't have Google listing on your small business marketing strategies to-do list, you should reconsider your list, especially if you're a local business. This helps you to connect with the customers through Google search and maps. One of the first things that I do when I'm looking for a service or product is searching "service name + near me," for, e.g., if I'm looking for a salon: I'll search for "best salons near me."
Google My Business could be a steady source of business, with 96% of the local companies seen at least 25 times a month in search results and 86% viewed over 25 times a month in google maps.
Here are some important points from a study conducted by BrightLocal
A typical business receives 59 actions from their Google My Business listing each month
On average, 56% of activities on GMB listings are website visits
16% of businesses receive over 100 calls each month from GMB
Only 5% of views result in an action. This grew between 2017 and 2018
Here are the steps to create your Google My Business listing:
Create a website
This should be the next task on your small businesses marketing strategy checklist. Every serious business needs a website irrespective of the size or nature of business. Having a website not only adds to your credibility, but it helps to provide enough value to your customer, they'd want to do business with you. Having customers on your website is like a sports team playing in their hometown. It gives you an added advantage and a chance to bring out the best tools in your marketing arsenal. This is where small businesses can level the playing field against big companies by providing value for their customers.
You need to choose a CMS, buy a domain (e.g., imeanmarketing.com) and host your domain.
Decide on the content management software (CMS)
Now that you've decided to create a website, it's time for the big decision: selecting the CMS of your choice. There are several choices out there like WordPress, Joomla, Magento, to name a few. If you don't have a tech team to back you up, then WordPress is the best way to go because of the shorter learning curve. There are other options like Wix, Squarespace and Weebly, which get you up and running quickly, but with limited functionalities compared to WordPress. Make a wise choice based on your requirement.
Buy your domain
IF you're opting for TMD hosting, they offer a free domain with most of their plans, but you will have to pay from the second year onwards. There are cheaper options like Namecheap and Cloudflare to get your domains, but go ahead, get it from the hosting provider if you want to keep things simple. You can always transfer it later once you get the hang of things. Don't worry about little things that won't have a big impact on your business.
Sign up for web hosting
Unlike getting a domain, choosing your hosting provider will have a direct effect on your business, so don't make your choice based only on price. I use TMD cloud hosting and can vouch that the service is top-notch. Most of my support tickets are closed immediately or maximum within 2 hours. My second choice is Cloudways from a performance standpoint. Siteground is another reliable hosting provider who won't let you down. They have some tutorials on getting started with their hosting, which you can find here.
Most beginners make the mistake of choosing a free hosting provider or a cheap one to save money, but this can really impact your website loading speed. Even though I haven't used Godaddy and some other EIG owned hosting services, there are a lot of complaints about them online, so make sure you do your research before you make your decision.
Word of caution: Don't go blindly by any review sites because many of them are just pushing out content stuffed with affiliate links to make a quick buck. I suggest TMD hosting and SiteGround for their performance and support.
Studies have consistently shown that faster page load can improve the conversion rate. The quicker a page loads, the more likely an user is to stay on the page and perform the targeted action. Skilled.co, testing by AI healthcare software company mPulse Mobile found the below results: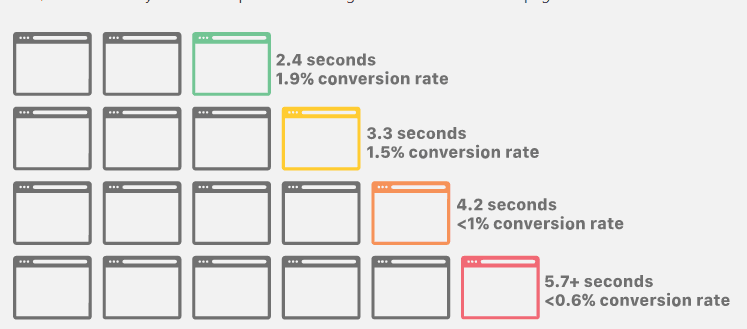 Select a theme
There are hundreds of wordpress themes out there, both paid and free. I'd suggest getting a free theme like Astra, or Ocean WP because you can do all the customization with the help of a builder like Elementor or even the new Gutenberg.
Select a builder
You can get started with the free version of Elementor, which is a visual website builder. You can see the changes you're making in real-time. Even the free version is more than enough to get you started with a beautiful website. There are a bunch of tutorials on YouTube, which will help you get familiar with Elementor.
Start a blog
A blog should be treated as one of your marketing channels. It adds value because you own the media, the same cannot be said for social media channels or paid ads where your content is platform dependent. Recent ban on Tiktok in some countries is a good reminder that it could happen even if the platform has a large user base. You can read more about the benefits of blogging for business here.
Content marketing and search engine optimization
I've clubbed both content marketing and SEO together because they are like a movie and popcorn. You get the best results when they go hand-in-hand.
SEO deals more with the technical aspects of a website and is one of the most essential small business marketing strategies that you should focus on because it can drive free traffic to your site.
Equally important, content marketing deals with delivering the right content at the right time to entice the right action once you get that traffic on your site. These marketing strategies take time compared to media buying, but you will see a compound effect once it starts paying off.
Social media marketing
Many people claim that getting organic reach through social media channels is impossible these days, but there are many people getting business purely from organic traffic. The key is to create valuable and entertaining content. Having a strong social media marketing strategy can differentiate you in the market, even if you're a small business. Creating (or joining) a Facebook group and providing value is an excellent strategy, which doesn't require a big budget. Most people underutilize live videos mainly because they're camera shy, so use this to your advantage and start doing more live videos.
Host your video content on YouTube
YouTube is the world's second-largest search engine and second most visited site after Google. YouTube is the 2nd most popular social media platform with 1.9 billion users. With stats like that, it should definitely be a part of any small business marketing strategy.
Participate in forums
Participating in forums, especially ones like Quora, can prove to be very valuable. As with any other form of marketing, make sure you're providing value and not just spamming links. There are many niche-specific forums where your ideal clients hang out. Identify them and establish yourself as an authority in the community by providing value. Soon clients will start reaching out to you.
List building
When I say list building, I'm referring to email marketing and messenger marketing; both are excellent ways to boost your business. When you develop a list of subscribers, you create an opportunity to connect with them and nurture them. This should be one of the KPIs to measure the effectiveness of your marketing strategy if you're a small business. Focusing on delivering value and building a relationship will help you cut through the noise. They get to know your brand story and create a meaningful relationship with you, which eventually results in business.
Get the word out with paid (kinda free) ads
You don't always need a humongous advertising budget to do paid marketing. Just make sure you're reaching only your target audience. Many huge brands don't optimize ads as efficiently as smaller companies because they have a bigger budget, so make sure you run laser targeted and optimized ads to keep your cost low. Many platforms like Adwords and LinkedIn offer a small amount as ad credit to get you started. Use this amount to add paid ads to your small business marketing strategy. Make sure your audience uses the platform you choose for running ads; otherwise, you'd be barking up the wrong tree.
Influencer marketing
You can also consider Influencer marketing to get your name out there. I'm not talking about people who charge thousands of bucks to put a post out. Identify micro-influencers who specialize in your niche and reach out to them. You can search for hashtags and see which posts get the most engagement and seem like a small business. Contact the owners of those accounts and send them free samples if that makes sense in your industry. The whole idea is to create good relationships.
Bonus small business marketing strategies
Offer free consultation
Offer free consultations to your prospects and deliver more value than they'd expect. Some of them will walk away with just the free stuff, but that's okay, they're not ready for you yet. You want your ideal clients; people who realize your value and are looking for a long-term relationship.
Create a network
Create relationships with other people in your industry who might offer services that complement yours. You could do tie-ups and cross-promotions, which is a win-win for both parties.
Guest post on industry blogs
Blogging on other sites is a great way to create valuable links to your website from influential blogs in your niche. Guest posting is not just about getting backlinks and ranking your blog; you are getting exposed to a new audience which means you must put out the best quality content. Check out this post by Moz, which explains 15 ways to find guest posting opportunities.
Delight and surprise your customer through live chat
Do you want to create a unique marketing strategy for your brand? Then you have to delight your customer with positive interactions when they're not expecting it. There are many tools out there that let you prompt a conversation with customers while they are browsing your site. Engage with them, solve their problems, or give them exclusive coupons to provide them with a pleasant experience.
Have you used any small business marketing strategies that worked very well for you? Let me know in the comments, and I'll update the post with the best ideas (and a link crediting you).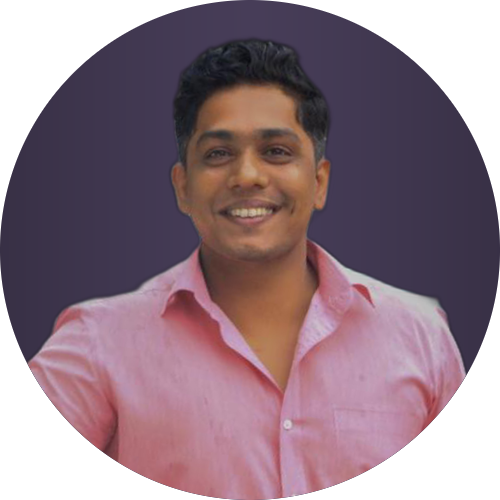 Vivek Mathew
(aka The Mindful Marketer, aka the guy who rocks a pink shirt 😄)
I'm a content consultant who helps small businesses become iconic brands by clarifying their brand message and creating strategic content. I've worked with brands like EY, Natwest, and some early-stage startups like Vivartah.

Click the button below and book a call with me.