19 Marketing Quick Wins: Boost Your Business Without Breaking the Bank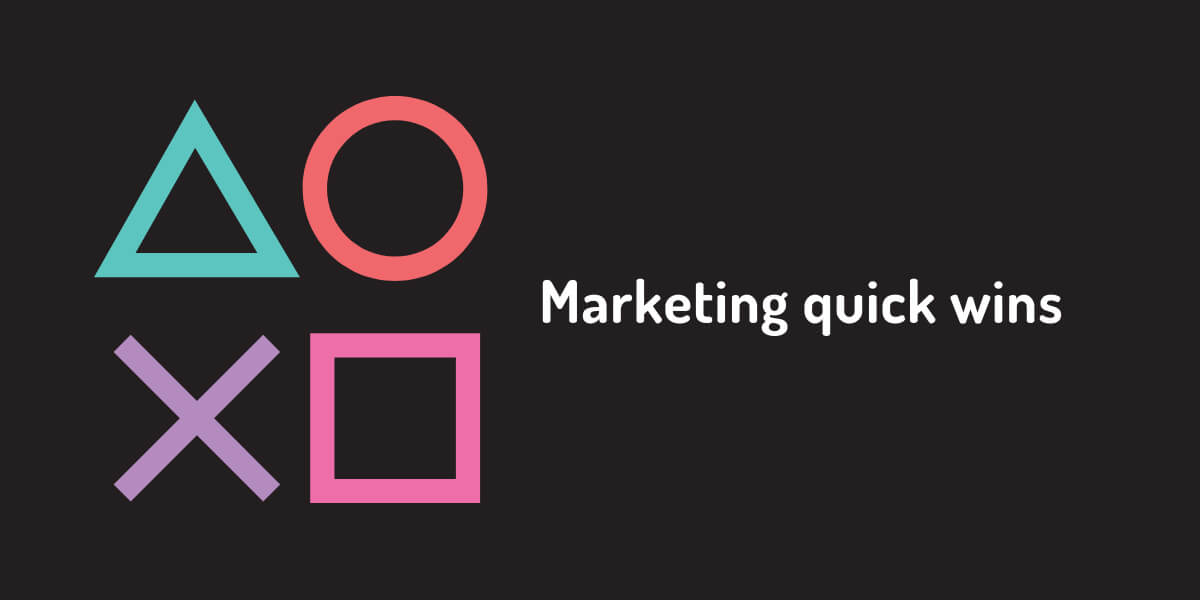 Starting and marketing a business is exhausting. You'll have to spend time, money, and effort to get it right.
You've got bills to pay, employees to hire, and customers to woo.
And if you have investors, they'll want to see that your efforts are paying off before investing more in your business.
Businesses need long-term digital marketing strategies, but those take a lot of patience and commitment.
Consider these marketing quick wins before you go too far down the rabbit hole. They'll help you build momentum and get your business off the ground quickly.
Content marketing quick wins
Just because content marketing is a long-term game doesn't mean you can't aim for some quick results.
Use Google Search Console to find the low hanging keywords
1) Go to 'Overview' in Google Search Console and open the performance report.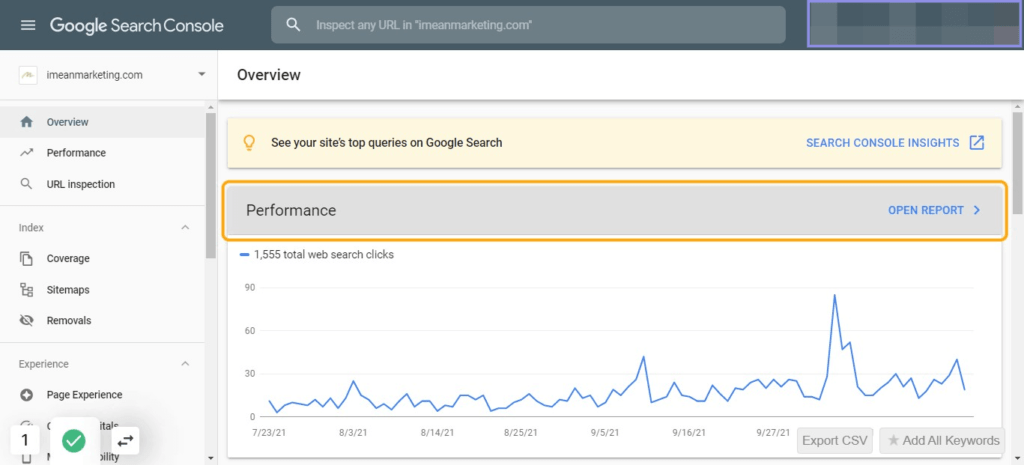 2) Now click on 'queries' to see all the keywords your site is ranking for in organic search.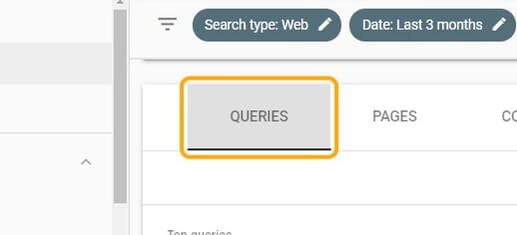 3) Click on 'Filter by Position.' Filter queries greater than position 10. This essentially gives you all the keywords on page two of Google.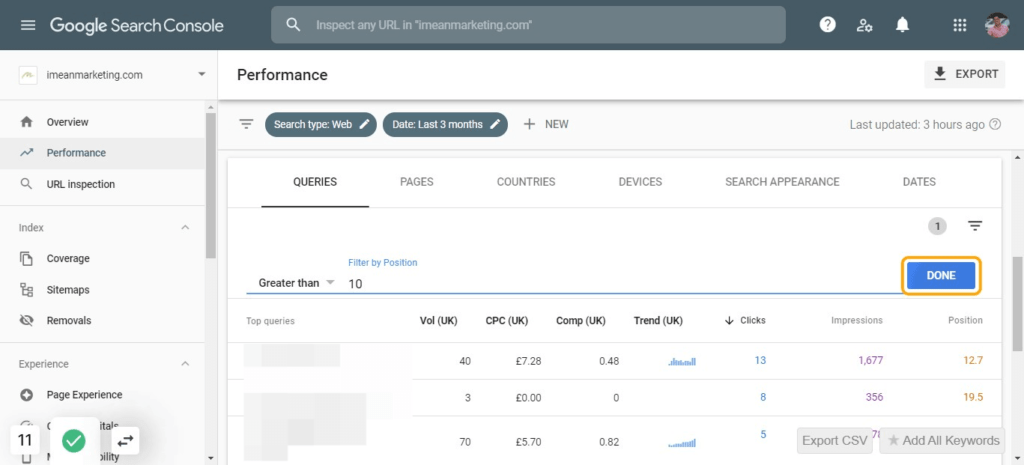 4) Sort ascending to see keywords closest to page one first.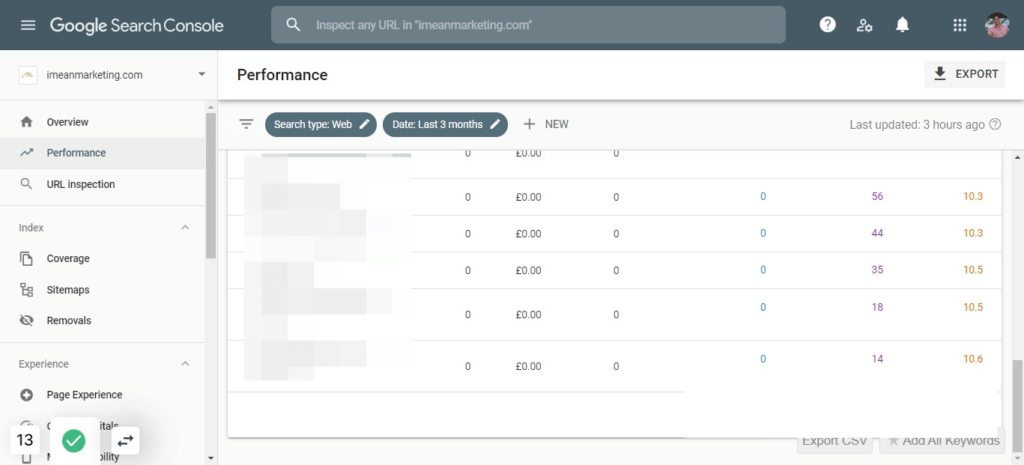 5) Browse through these keywords and choose those you haven't used in your blog posts and are valuable to your business.
6) Add the keywords to the pages that best suit them and optimize the page for these queries. You can do this by adding them as page headers or within the body text.
Perfect the on-page optimization
Improve your striking distance pages (pages ranked between positions 11 and 20) for your focus keyword. It's important to optimize your content with relevant keywords and topics. You can use a content optimization tool to make this step easier. These AI-driven SEO tools go through the search engine results and suggest topics to cover in your blog post based on the top-ranking pages.
Here's a comparison of MarketMuse, Frase, and Surfer SEO – the three most popular SEO tools. I have also written a review of Outranking.io, which is a relatively new but effective tool.
Win those featured snippets
There are several types of featured snippets. Here are some of the common ones.
Paragraphs
Numbered lists
Bulleted lists
Tables
Answer with image
Video
Here's an easy way to find featured snippets to go after.
1) Go to site explorer on Ahrefs. Enter your domain and run a search.
2) Click on Organic keywords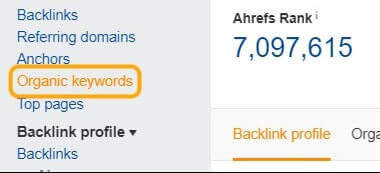 3) Click on SERP features.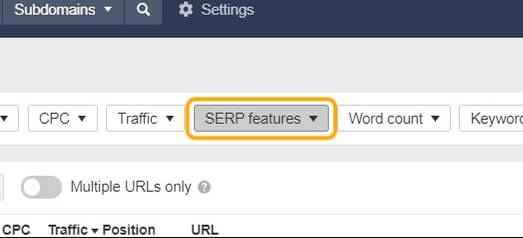 4) Filter featured snippets. You'll now see all the keywords that contain featured snippets.
Improve your click-through rate (CTR)
Find pages with low CTR and experiment with different meta titles. You can compare different periods to see if a title change helped to improve your CTR.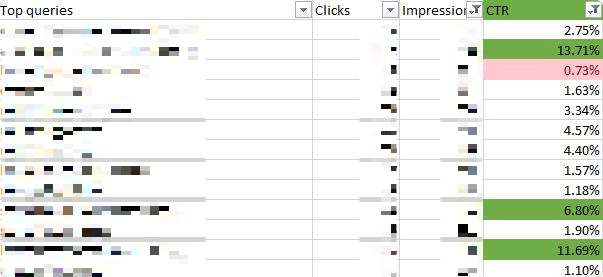 Repurpose Your Existing Content
Take your best piece of content and repurpose it into other formats like infographics, videos, or even an email course. Make sure you distribute the new content through different social channels, like Facebook and Twitter. If you have several blog posts on the same topic, you can combine them to create a high-value guide or resource and use that to generate leads.
Content upgrades and exit pop up forms
Another way to build your email list fast is to add content upgrades to your best-performing pages. It's crucial to offer a content upgrade that's relevant to the blog post. For example, offer a brand voice template if you talk about the importance of having a consistent brand voice. Set up goals in Google Analytics to track conversions from the various content upgrades you create.
Here's an example from the Optin Monster blog offering a downloadable cheat sheet of 700+ power words on a blog that discusses how power words can improve conversion rates.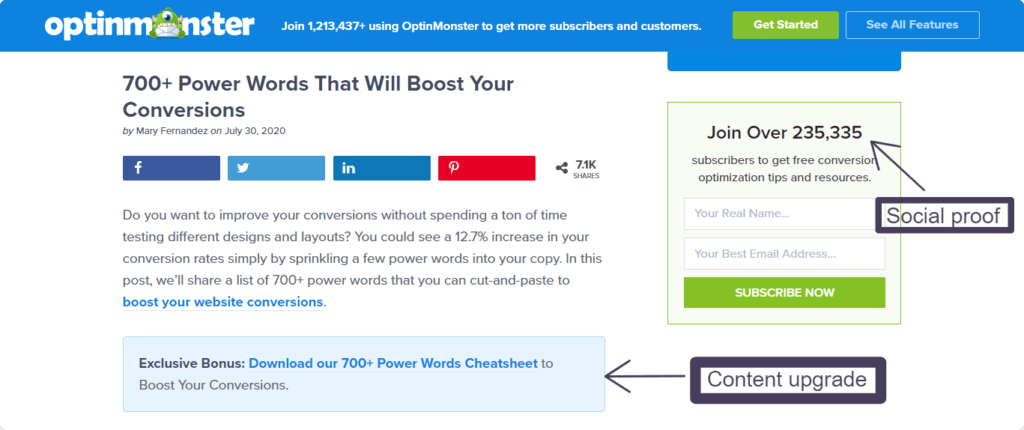 Identify the gaps in the customer journey
Run a content audit to take account of your current inventory. An effective inbound marketing strategy will have content for all stages of the customer journey. Create content to answer all the important questions your customer might have throughout their buyer's journey.
SEO quick wins
Secure those low hanging backlinks
While you can get a fair amount of relevant traffic without building links, you'll still need them if you're in a competitive market. A successful link-building or content marketing campaign requires considerable resources in terms of marketing content, technology, and effort. Since this post is about quick marketing wins, let's focus on the quick wins. These would be your local directories, review sites, social media profiles, and industry blogs. Writing guest posts is also a great way to build links and relationships.
Easy backlinks unlinked mentions 
Use Ahrefs content explorer or Google search to find unlinked brand mentions. For example, a search with your keyword filtering out your domain results should give you a list of external domains mentioning your keyword.
Find which of these mentions your keyword but doesn't include a link to your site. Now reach out to these sites and request to link back to your website.
Easy technical fixes
A clean, error-free site and a solid technical foundation will make it easier for Google to crawl and understand your website. Tools like Screaming Frog and Sitebulb can help you find and fix technical errors. Fixing broken links, avoiding thin content pages, having a good site architecture, and having good schema markup are some of the basic technical fixes you can do.
Optimize Your Website for conversions
The design of your website impacts your content marketing, so make sure it's optimized to maximize the return on your inbound marketing efforts. Here are a few ways to increase your conversion rates:
Optimize your website speed: people expect web pages to load in a snap and bounce if your page takes too long to display the result.
A/B test everything: Split test headlines, button colors, offers, CTAs, and anything else you think might make a difference.
Clarify your message: A clear brand message is more important than most small business owners think. Your messaging should tell your customers what kind of experience they'll get. Use your homepage to tell your brand story. The images, illustrations, CTAs, and voice and tone of your brand should all reflect the essence and personality of your brand, so you do not confuse the customer.
Advertising quick wins
Use remarketing
Retargeting is a great way to target customers who visited your website but didn't convert. You can create ads based on which pages website visitors viewed on your site. Retargeted ads allow you to reach your target audience while keeping the cost down.
Set up automation to scale winning ads
Businesses often lack the time and resources to test and monitor different ad formats, marketing angles and targeting options. So use automation and smart scaling strategies to increase ad spending on top-performing ads and turn off losing ads.
Marketing quick wins: Lead generation and growth hacking
Referral traffic
Referral marketing is one of the easiest ways to get prospective customers to try your product or service. For example, Dropbox grew 3,900% in 15 months using referral marketing. You don't have to use a complex referral program as Dropbox did. You can run a giveaway or use a simple referral tool instead. You can offer referral incentives to existing customers if you have a high-ticket product or service.
Collaborate with micro-influencers
Influencer marketing is a great way to get exposure if you don't have an email list or audience.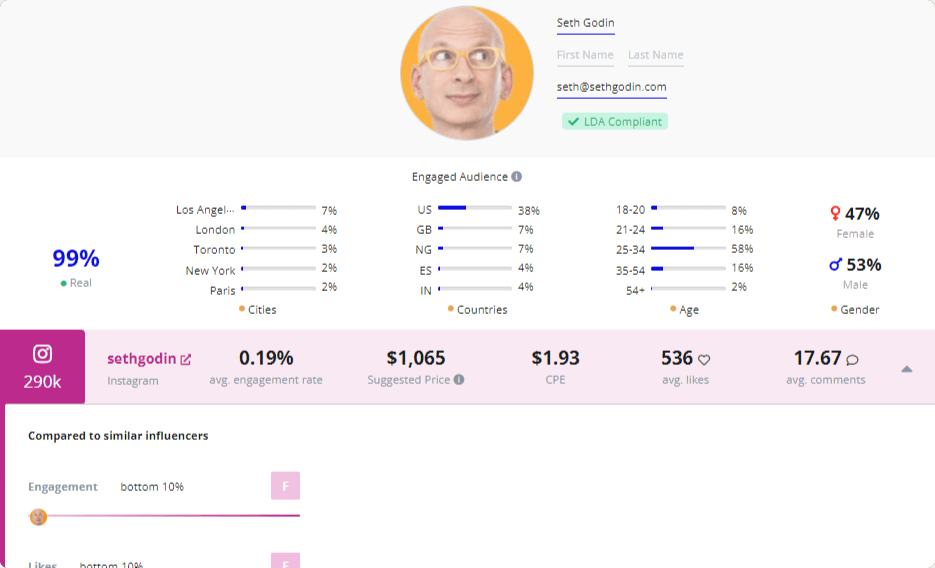 The problem is that collaborations with big influencers can turn out to be expensive and sometimes a swing and a miss since their audiences are broad, and they might not be right for your brand. That's why if you're a smaller brand, you might want to consider using micro-influencers in your marketing strategy. Make sure to analyze and track the effectiveness of each influencer for lead generation.
Add social sharing buttons
Writing valuable content doesn't always get the job done; you've got to nudge people to do what you want them to do. For example, adding social media share buttons to your blog posts makes it much easier for people to spread the word about your products and services. You can also set up time-based triggers to ask readers to share the article if they enjoyed it.
Google My Business profile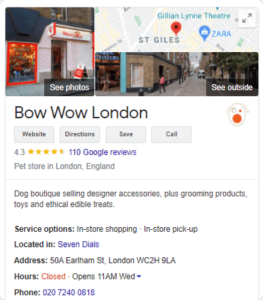 If you're a local business, setting up a Google My Business (GMB) listing is critical because it helps you appear in search engines. In addition, it gives prospective clients information about your business like client reviews, business hours, contact info, images, and so on. It also increases your chances of showing up in the local map pack.
Use social proof to increase conversions
Over 90% of customers read reviews before they make a purchase decision. Here's an example of Pat Flynn using social proof on his website landing page. He includes a GIF of testimonials and results from his students. It goes a long way to establishing trust with a first-time visitor. In addition, he has strategically incorporated testimonials from people from different backgrounds.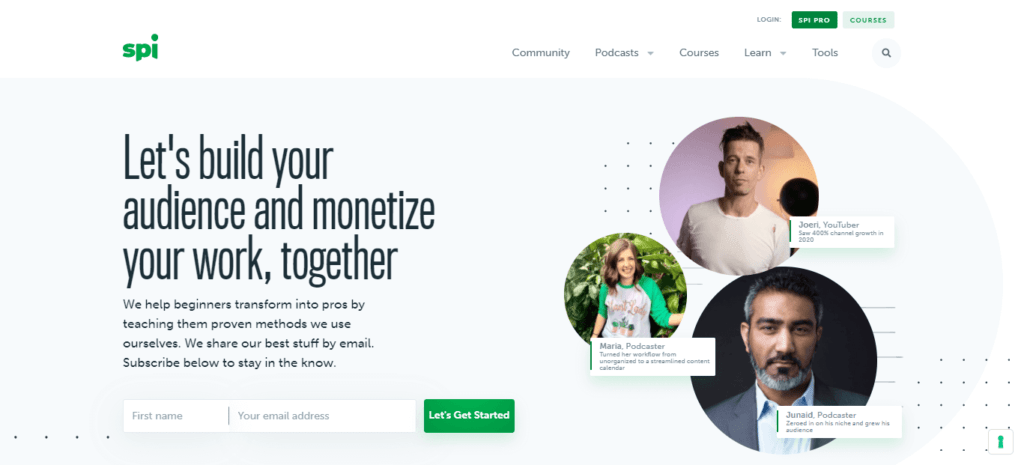 Marketing automation
Use marketing automation to become more efficient and create more touchpoints with your customers. Email nurture sequences, social media posting, and forwarding a marketing qualified lead to your sales team are some of the basic marketing automation you can set up.
Engage your employees to build brand awareness
Your employees can be your biggest ambassadors, so tap into them to amplify your messages. Help your employees build their personal brands. Engaging employees in brand building has additional benefits – it shows you have a great culture and that your employees love your company.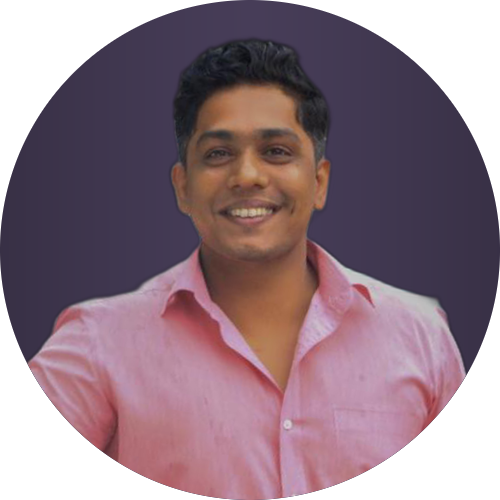 Vivek Mathew
(aka The Mindful Marketer, aka the guy who rocks a pink shirt 😄)
I'm a content consultant who helps small businesses become iconic brands by clarifying their brand message and creating strategic content. I've worked with brands like EY, Natwest, and some early-stage startups like Vivartah.

Click the button below and book a call with me.