7 AI SEO Tools to Save Your Time and Improve Your Results
Affiliate Disclosure: This post may have affiliate links, which means I get a commission if you buy using my link — at no extra cost to you. I never recommend products I haven't tried and found helpful. (You have ChatGPT for that.)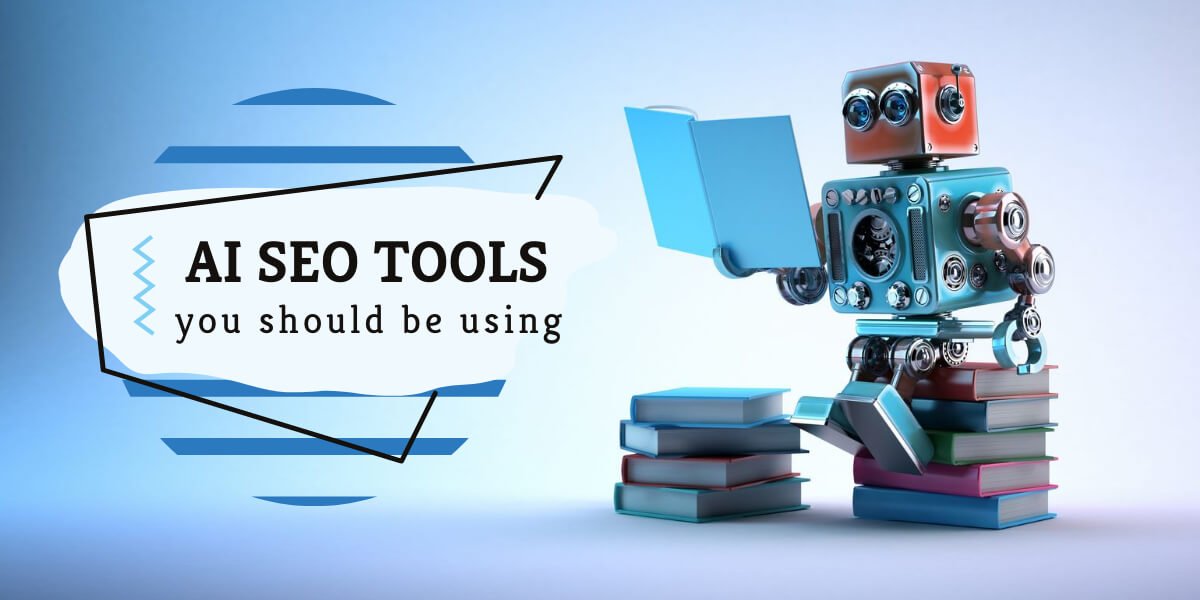 Search engine optimization is also a lot of hard work because there are a lot of moving parts. It requires constant monitoring, tweaking, and testing. So if you want to get the most out of it, you need the right tools. That's where AI SEO tools come into play. The bots will save you hours of work by just clicking a button.
Let's face it, there are tons of free tools out there, but they're not always reliable, and you have to do the heavy lifting. SEO AI tools, on the other hand, do the heavy lifting of generating optimized content and providing recommendations, resulting in more organic traffic and warm leads.
However, choosing one AI SEO software from hundreds of options on the market is no walk in the park. I researched extensively before picking tools for my own business. So I turned my final list into a post to save you some research time.
Obviously, this post isn't a comprehensive list of AI tools for SEO. Instead, they're the ones I picked after my research. Using any of these AI-powered tools should help you get ahead of your competition, even if you're a small business owner.
Why is AI SEO Important?
It's simple; because you want to rank well on Google and earn more money. With more competition, doing what everyone else is doing won't work. To outdo your competition, you need AI SEO. Perhaps you think this is all jargon and marketing speak, but it isn't. It simply means using Artificial Intelligence to help you with your search engine optimization effort. You use technology to do things you'd otherwise have to do manually.
How does AI impact SEO?
The emergence of Big Data brings many challenges. To stay ahead of the rest, companies must analyze large amounts of data in real-time with an outstanding level of sophistication. One way that you can do this is by automating your processes and using AI to your advantage.
How AI is used in SEO?
You can use AI to sift through tons of data for insights into search intent (what everyone is looking for on Google) and data to guide SEO decisions. It's the perfect complement to an SEO expert's skillset, so they'll be able to spend more time creating strategic content or discovering what users need.
With Natural Language Generation, SEO will get more competitive because more writers will create long-form content faster than ever. AI content generation could revolutionize the SEO industry. Add these tools to your SEO editing process and gain an edge over your competitors.
Best AI SEO tools for on-page optimization:
SEO software #1: MarketMuse
Coming up with content ideas and writing it is hard enough; now we have to worry about how people will find it? Jeez!
The art of content marketing can be tricky. Most writers want to focus on writing without worrying about the other stuff.
That's where MarketMuse comes into play! It uses AI, deep learning, and machine learning to help you optimize content for search engines.
MarketMuse offers the below applications:
Research: Writers can type in a search query and get back related topics and variants you need to cover a subject, just like an expert would.
Compete: It analyzes the top twenty pages in the SERP and shows you the content coverage and topic gap for your keyword. Color-coded heat maps make competitor analysis a snap.
Optimize: If you use the optimize app to write your text, you'll see a real-time score that goes up as you hit the best keyword usage. You'll also see suggestions to decrease your keyword usage to avoid keyword stuffing.
Inventory and dashboard: MarketMuse provides an easy-to-use content inventory and dashboard to help you craft your content strategy.
Connect: You can use Connect to find out which pages on your site you should link to help your SEO strategy. It's great to plan your internal links. You can read my full review on MarketMuse here.
SEO software #2: Frase
Frase is a simple and scalable content creation platform that allows you to create high-quality content with ease. With Frase, you can focus on creating great content instead of spending hours looking up keywords and jumping back and forth between apps.
It's easy to share documents with your writers and have them edit them without creating an account. You can organize your documents in folders and assign them to writers and editors.
Once you choose a topic, Frase will generate a list of related keywords, subtopics, questions, and phrases.
A stand-out feature is the Google Search Console integration. You can use this to find content opportunities, content gaps, trending topics, and decaying topics to boost your content strategy. With this integration, you don't have to log in to Google Search Console or Google Analytics. Instead, you can get key analytics right in your dashboard.
Another feature is the outline builder, which gives you a list of questions along with their search volume and user intent.
It's a great tool if you're an SEO specialist, blogger, content marketer, or content writer. Read my full review on Frase here.
SEO software #3: Inlinks
With the entity-based (think context instead of keywords) SEO recommendations Inlink provides, it's easier to rank your content in search engines. It helps you optimize your content using semantically related ideas from the Google knowledge graph (a database of entities and their relationships).
All you have to do is add a line of Javascript, and you get complete control over your internal linking strategy.
By scouring any common words and phrases, Inlinks automatically identifies related entities. For instance, "email" might find something like "email newsletter," if they have the same context. You can find interlinking opportunities, get anchor text suggestions using synonyms, add links from within the editor, and monitor stats on those links.
Schema markups allow search engines to figure out what entities mean and how they relate to one another. Unfortunately, manually creating custom schema markup for each page and entity is time-consuming. By automating the process, you don't have to worry about the mundane stuff.
SEO software #4: Outranking.io
Outranking combines the latest artificial intelligence technology (GPT3) with data from search engine rankings pages to guide your content creation.
Outranking gives you an overview of SERP Statistics, keyword search, and step-by-step instructions for SEO best practices. With this tool, marketers can create better content, assess ranking potential, forecast content effort, and organize content more easily. I have shared more uses cases in my Outranking review post.
The key difference between Outranking and other AI tools for SEO is what they call their 'Concepts,' which means they use the SERP information to guide their AI text generation. The advantage of this approach is that AI won't veer off-topic, as most AI writers do. As a result, it's easy to create SEO-friendly content that fits search algorithms and satisfies user experience.
Best AI SEO software for keyword research :
AI SEO software one: Keyword cupid
A huge challenge in SEO is understanding how to group the keywords that provide the same search result. Keyword Cupid saves the day by automating this part of your keyword research. It uses advanced neural network models to group keywords that you can use on the same pages and for linking purposes.
SEO software two: Writerzen
You can't just always summon that creative magic from deep within. Sometimes you need a helping hand… or at least some suggestions to get your creative juices flowing. Writerzen topic generator is great for generating content ideas.
Writerzen is one of the best keyword research tools out there. With keyword research, topic research, keyword clustering, and optimization, it's a Swiss army knife for the digital marketer. It can help jumpstart your next writing project.
They have everything you need for keywords – keyword ideas, search volume, Allintitle / KGR competition level, cost per click (CPC), and more! The KGR feature helps you find long-tail keywords and low-competition search terms. Writerzen uses AI to cluster keywords based on relevance, so you don't have to dig through everything yourself! You can import keywords from other keyword tools to cluster them or run a search inside Writerzen by adding a seed search term. By using search terms with the same user intent, you can rank for multiple keywords with the same content.
SEO tools for Off-page optimization:
Postaga
Link building takes time and effort, but you can't ignore its importance as a ranking factor for SEO performance. There are thousands of blogs and websites in your niche, so how do you find the best link-building opportunities? That's where Postaga, an AI SEO tool focused on backlink building, comes in.
Postaga analyzes your site and recommends the most relevant sites to contact for a backlink. You can find email addresses, Twitter handles, and LinkedIn profiles for these sites, so you don't have to spend hours looking for contact details.
Once you get their contact info, you send them personalized emails using merge fields and pre-defined templates. With Postaga, you can create hyper-personalized messages with snippets of information that you get from automatic summarization. You can also set up drip campaigns to send follow-up messages. There are several types of campaigns like guest posts, sales outreach, podcast guest pitches, review pitches, resources, multi scrapers, and more. Click the button below to get started with Postaga.
Smart writer
Time is money. Unfortunately, writing personalized emails takes too long. So you're basically losing money if you spend hours every week writing cold emails. Smart Writer can create high-converting personalized cold emails and save hours of research time. Smart Writer is an AI SEO tool for cold outreach.
You can have Smart Writer generate personalized emails based on Linkedin URLs and website URLs you provide. It analyses the online behavior of your prospects and learns their preferences, so it can create emails explicitly tailored for them. Smart Writer uses advanced natural language processing technologies to understand and match their writing style. As a result, you get more backlinks and ultimately better search rankings.
Click the button below to start sending hyper-personalized emails using a free trial Of Smart Writer.
AI-powered Content writing tools for SEO
AI content writing tool one: Rytr
It takes time and effort to write, and sometimes we don't have the luxury of time. Plus, there are so many distractions in our lives today, it's hard to focus on what's important.
Rytr is a writing assistant that uses GPT3 technology to help you write quality content faster and easier. You can use it to write blog posts, articles, emails, social media updates, and more.
Although Rytr has a great editor, it integrates with WordPress, Medium, email, and social networks, so you can write wherever you're comfortable. With a library of over 20+ tones and 30+ templates to choose from, Rytr can be your writer's best friend.
AI content writing tool two: Jarvis
Many content writers and copywriters struggle with writer's block. Some days are great, and you know what to write, but other days you're stuck staring at a blank screen. With Jarvis AI, you can instantly get inspiration for writing content that converts. You can get headlines, content outlines, and literally thousands of content ideas with a few clicks.
Jarvis AI is one of the best content writing tools available in the market. The tool has 53 content templates, including copywriting frameworks, video scripts, creative stories, SEO meta descriptions, product descriptions, social media captions, and more. It also integrates with Surfer SEO, a content optimization tool that optimizes content for search engines and helps you get more search traffic.
Use whatever tone and voice you want for your brand, including celebrity names. They're backed by Y Combinator, a venture capital firm, so they're financially sound and here to stay.
Artificial intelligence SEO tools automate much of the tedious work involved in SEO, allowing you to focus on what really matters. You'll need to pick the one that best suits your needs. Come chat with me on LinkedIn if you need help with your content strategy.
What is machine learning in SEO?
Machine learning is a subset of artificial intelligence used to develop algorithms that train computers to learn from data. The algorithm learns from previous experiences and makes predictions based on those experiences. Machine learning techniques are often used in search engine optimization (SEO) to improve the quality of results returned by Google.
Why Use SEO Software?
Search engines like Google use topics, keywords, links, and user signals to determine what pages should appear on search results pages (SERPS). SEO software help you rank higher by analyzing what's already working and recommending things you should do.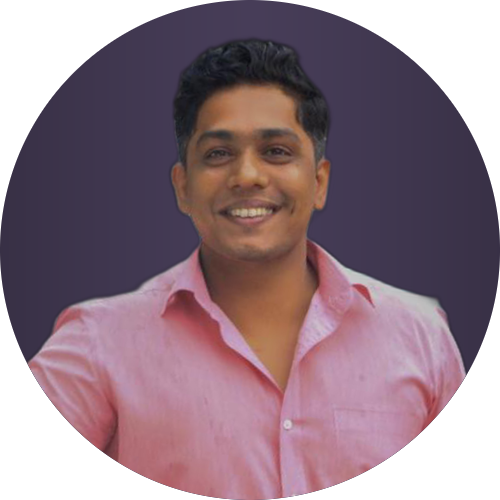 Vivek Mathew
(aka The Mindful Marketer, aka the guy who rocks a pink shirt 😄)
I'm a content consultant who helps small businesses become iconic brands by clarifying their brand message and creating strategic content. I've worked with brands like EY, Natwest, and some early-stage startups like Vivartah.

Click the button below and book a call with me.