MarketMuse Review: Is It Worth The Hefty Price Tag?
Affiliate Disclosure: This post may have affiliate links, which means I get a commission if you buy using my link — at no extra cost to you. I never recommend products I haven't tried and found helpful. (You have ChatGPT for that.)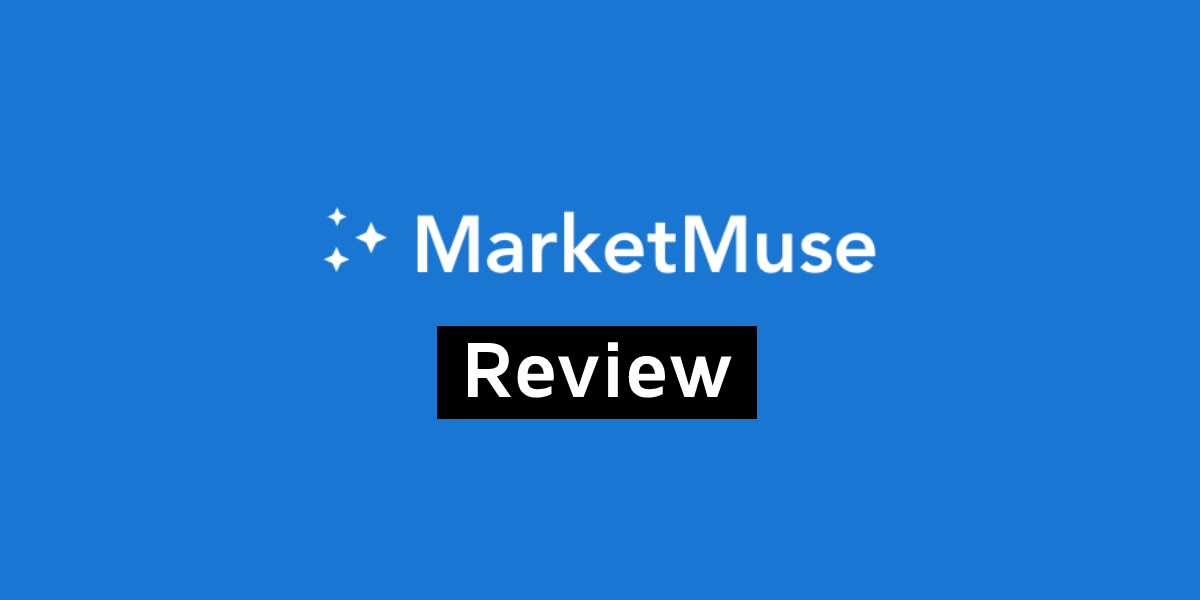 MarketMuse helps you create the right content, the first time, every time.
Topic modeling
Ease of use
Price
Effectiveness
This tool is ideal for teams and entrepreneurs who recognize the value of top-quality content and count on search engine rankings for their business. It's one of the best content marketing platforms that can scale your content creation process and improve your organic search rankings. I already see results with it on brand new sites with zero link-building effort.
Why Use a tool like MarketMuse?
With Google's algorithm as unpredictable as an ape with a hockey stick, you can't rely on SEO hacks anymore. The problem with hacks is that your ranks go up for a while…
… until Google rolls out an update.
The next thing you know, your page goes down faster than a stone thrown into a still pond.
The only sustainable solution is to create high-quality content that meets search intent. That's where MarketMuse comes in. The rest of this MarketMuse review will give more details that can help you make an informed decision.
Benefits
It's a fantastic tool for making strategic decisions faster. Many content creators and entrepreneurs vouch for the effectiveness of the tool.
Helps to create comprehensive content that satisfies searcher intent
Search intent is an important consideration for marketers and creators. MarketMuse can help you find out what they're searching for by looking at the questions they're asking. You can make sure every piece of content you create meets their search intent.
Save time on content research
MarketMuse helps you develop ideas in a fraction of the time it takes to do it yourself. You can write like a subject matter expert without spending days and weeks manually researching related topics. The tool saves businesses countless hours on research and writing.
It helps you outrank your competitors
Many companies prioritize search engine optimization because they want to cut ad costs. MarketMuse is a solution that gives you a clear perspective of how your content is ranking, where it can rank, and how to make it rank. With data-driven insight, MarketMuse software helps you take a smarter approach to marketing strategy and optimization. Learning about what's currently working for your competitors allows you to identify and capitalize on your unique opportunities.
It makes it easier to create content briefs
MM makes it a breeze to create briefs you can share with your writers. Research and question applications can help you find relevant terms associated with your target keyword to rank in the search engines. Then you'll share the brief with your writers so they can work their magic. Once you've received the final piece, you or your writer can check its MarketMuse scores with the Optimize application.
Set yourself up for success with data-driven insights
Tools like MarketMuse help you write the right content the first time around. It provides accurate, actionable recommendations for improving your page. MarketMuse analyzes your text and makes recommendations as you write. It can tell you what you're missing and how to improve it.
Build Better Content that covers all the important topics
When you're writing about a topic, you need to write about it like an expert. In other words, you don't want to rehash what's been written before but rather add new information. To make your blog posts stand out, you need to include topics that other top-ranking pages haven't discussed.
AI-powered automatic content creation software
Marketmuse analyzes massive amounts of pages based on the topics in your brief and uses the power of natural language generation (NLG) to create content for you. The proprietary NLG technology creates SEO-optimized content that requires minimal editing; you don't need to rely on third-party writing services for your needs. MM is not using GPT3, which is all the rage at the moment. I believe GPT3 is not ready for long-form text yet, so that's good news.
Who Should Use MarketMuse software?
Marketing teams looking to scale content creation
One of the biggest challenges most teams face is making sure their content meets the business goals. With so much to do, it's hard to get everything done. However, with an AI-powered tool like MarketMuse, teams can scale up their p without compromising quality.
Non-SEO creators
Many solo entrepreneurs aren't SEOs, and most tools require SEO skills to make them work, but MarketMuse makes it easy for everyone to use. It lets you create authority pieces without getting bogged down in SEO details.
Solo entrepreneurs who rely on organic traffic
It can be a blessing to have MarketMuse in your toolbox as a solo entrepreneur. It helps you write better content, which leads to better ranking and higher traffic.
What does MarketMuse offer?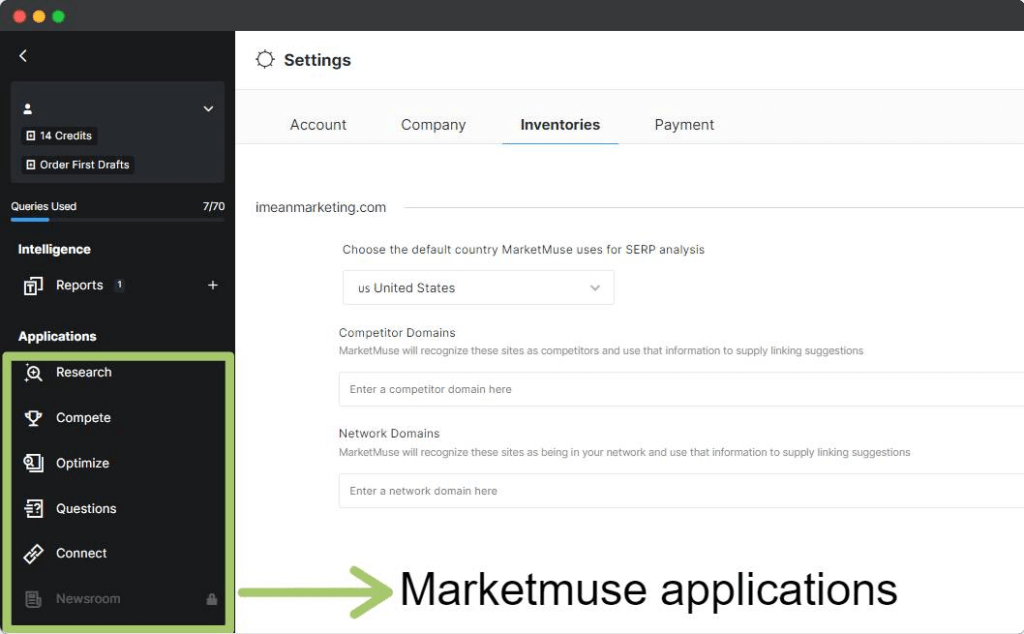 Optimize
Optimize is the actual editor where you'd be doing most of your writing. You'll see a panel (right rail data) on the right side with three columns: feed, research, and compete.
Within the editor, the feed column updates in real-time, telling you what to include or not include to avoid overuse.
The research column shows your topic distribution and suggested frequency.
The compete tab shows the top 20 ranking pages along with their content score and word count. By clicking on individual competitors, you can compare each of them side-by-side. This is handy if you're benchmarking results.
It lets you choose which elements to see to maximize writing space and reduce distractions. You can also check the word count, MM score, and target word count.
It will store your past runs as snapshots, and you can visit them at a later point if you want to. You can also export the insights to an excel document. Optimize application is perfect for updating existing content.
Note: It's good to rerun your keyword next time if it's been a while because your competitors might have updated their page, and the SERP landscape might have changed.
Questions application
Questions application is where MarketMuse software shines; it analyzes much more than the top 10 or top 20 results. This tool analyzes forums and thousands of other websites to create a comprehensive list of questions on a topic – this is incredible for ideation.
Note: Any of the questions can be directly run in the optimize application for generating a new article. This is useful for making supporting pages for your pillar pages.
Research
Running a keyword through the research application produces a list of topics and their variants. Clicking on a topic with variants will open a new window showing the variants for that topic. You can use the topics and variants to create an article outline. You can then export the selected topics.
Research can also help you identify topic clusters. Adding a head term like "content strategy" can give you long-tail terms like "digital content strategy" or "social media content strategy."
Note: make sure you choose a focus topic that matches your writing objective. For example, the focus topic "brand positioning" and "what is the importance of brand positioning" can offer you wildly different outcomes.
Compete
The compete tab gives you a nice little heat map visualization with the topic coverage across all the top 20 ranking pages for your keyword. If you hover over each URL's rank, the icon changes, and you can see a comparison between that URL and your page.
Each slab in the compete represents the number of times or range of topic usage.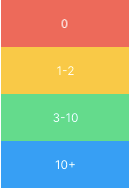 Red- there is a topic gap.
Orange – the writer used the topic one to three times.
Green – the writer used the topic three to ten times.
Blue – the writer used the topic over ten times.
You can choose to show the exact number or the range.
Compete also has a list view of the top 20 ranking pages with MarketMuse scores and word count.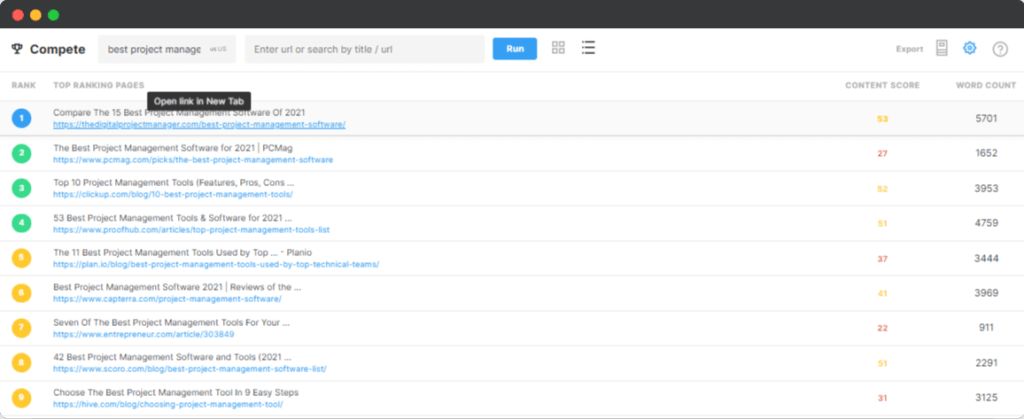 Connect
When you use the connect feature, MarketMuse will detect pages that would be appropriate to link to and find external links that you can add.
Standout feature: MM allows you to list your competitors and your network of domains, so you get tailored recommendations that exclude your competitors and include your network.
Inventory
The inventory feature helps you understand the pages on your site, determine their value, how well they do, and what you should prioritize for updates.
The Inventory is one of the most useful features in MarketMuse; it makes content audits easy. There are two approaches to inventory in MM.
Topic inventory
Topic Inventory reveals what's performing, what's not, and what gives you the best chance at success. Each row of topic data contains top-related pages, opportunity, authority, difficulty, competitive advantage, personalized difficulty, seasonality, and insights.
Page inventory
In Inventory, all your pages are in one place, so you can search and organize by metrics. You can find relevant pages quickly based on coverage, ranking, and traffic potential. Every page has a URL, title, top-related topics, topics, opportunities, word count, internal links, external links, page type, page authority, and other insights.
Dashboard
Dashboards are a quick way to see your key performance indicators (KPIs) or most important metrics. MarketMuse comes pre-built with these dashboards:
Starter Planning Dashboard
MarketMuse Suite Advanced Content Strategy
Choosing a Page to Optimize
Writer's Dashboard
Simple Striking Distance Plans
Your Personalized Difficulty
You can create your dashboards by adding modules and filters.
Content briefs
The research application in MarketMuse creates 50 topics, all semantically related to the core topic. There is a lot more detail to the topic model created for the Content Brief, which includes a model for the primary subject and a model for each section or heading.
First Draft
The natural language generation and machine learning engine will construct the information and present it as a long-form text by analyzing thousands of pages on the topic. The draft aims to meet the critical KPIs as defined in the content brief for this draft.
Final Draft
The final draft is the version that is ready to be published. It is proofread, fact-checked, and edited by a team of experts.
Is MarketMuse Worth It?
It's 100% worth it if you have the budget for a premium SEO tool. If you want a tool that's a little cheaper but equally effective, I'd suggest Frase or Outranking. You can read my full Frase.io review and Outranking.io review to learn more about these tools. The only downside is Frase doesn't offer head-to-head comparison features. I compared Frase vs. MarketMuse vs. Surfer SEO in this article, so check it out if you want a full comparison of these SEO tools. I prefer to have an AI-powered content marketing assistant in my corner.
How I'm using MM
MarketMuse plays a significant role in my content marketing strategy. I figure out my focus topic and jump into a keyword research tool (for rough search volume). Then I Google my hand-picked topics to verify the search intent and search features. By then, I know if I need a single page or a topic cluster to rank for my focus topic. I use the optimize application to get ideas for the main page and long-tail supporting pages. Then it's all about writing the content.
MM gives you an edge over your competitors. If you prefer to work with only one tool that helps you consistently produce the best-performing content, then you need to check Out MarketMuse.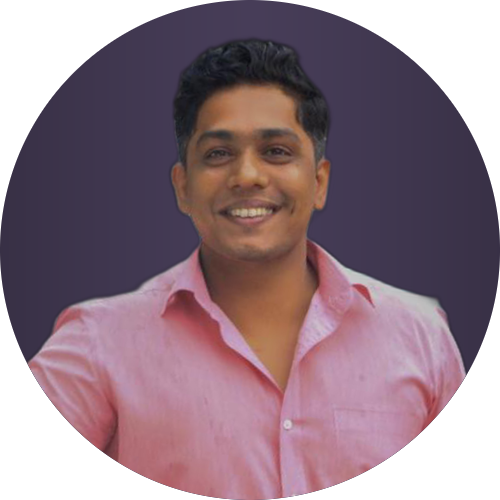 Vivek Mathew
(aka The Mindful Marketer, aka the guy who rocks a pink shirt 😄)
I'm a content consultant who helps small businesses become iconic brands by clarifying their brand message and creating strategic content. I've worked with brands like EY, Natwest, and some early-stage startups like Vivartah.

Click the button below and book a call with me.