The Best Content Editing Tools for Writers: Grammar, Spellcheck, and More
Affiliate Disclosure: This post may have affiliate links, which means I get a commission if you buy using my link — at no extra cost to you. I never recommend products I haven't tried and found helpful. (You have ChatGPT for that.)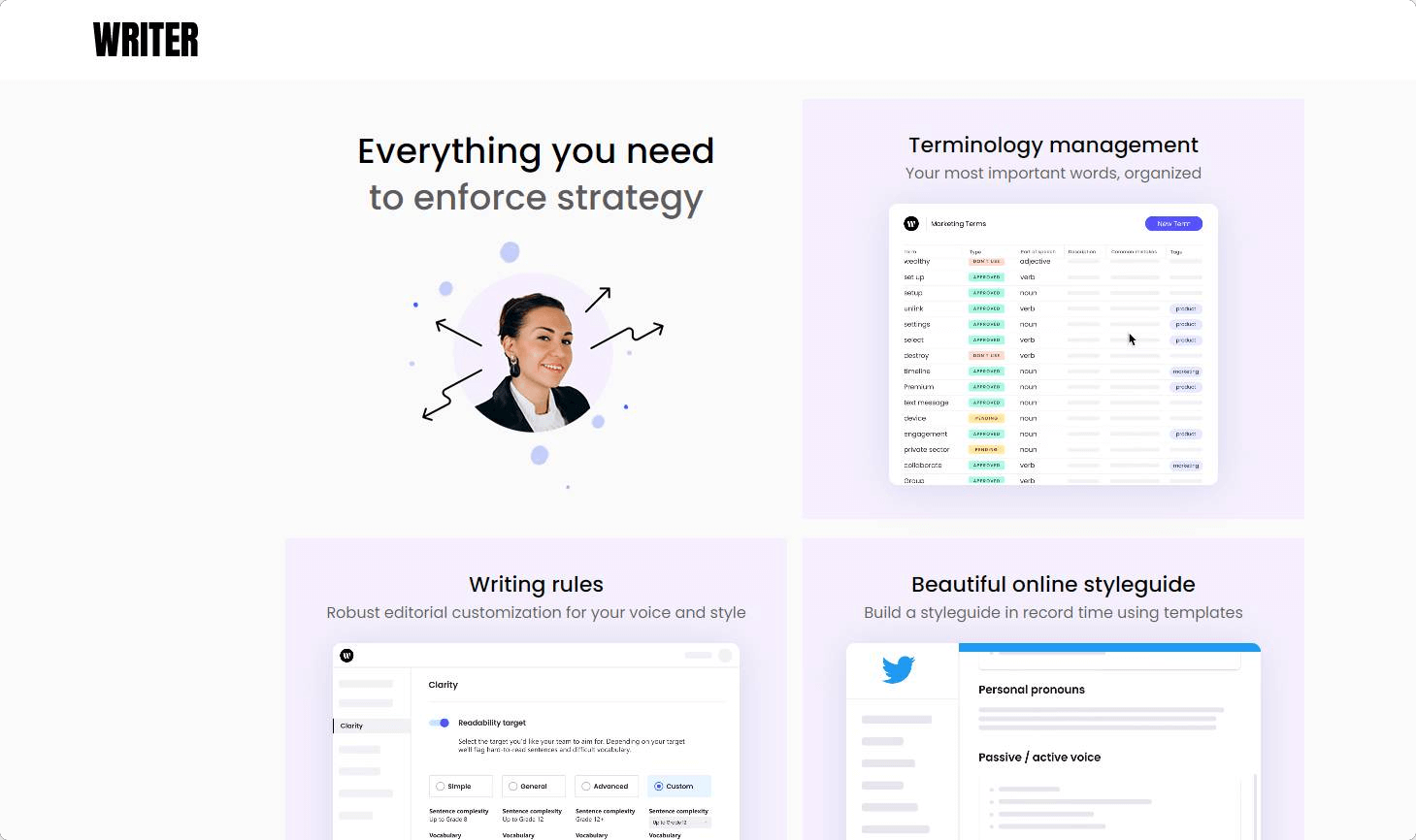 Whether you're a blogger, writer, or journalist, you're putting your reputation on the line each time you publish your content.
It only takes one typo or grammatical error to make you look amateurish. You're no longer speaking from a place of authority because your expertise is undermined. Your hours of research and writing are wasted.
That's why it's important to edit your content effectively before you hit publish.
Don't worry if you're not a grammar whiz. There are tons of tools out there that handle most of the heavy lifting so you don't have to be a professional editor to produce high-quality content.
We'll discuss the best content editing tools that'll help improve your writing — even if you don't have professional content editors or proofreaders in your company.
We'll cover everything from grammar checkers to spellcheckers to plagiarism detectors. Whether you're starting out as a content writer or you've been at it for years, these content editing tools will help take your content to the next level.
Here are some of the main areas you'll want to focus on when editing your content:
Grammar
Spelling
Sentence structure
Brand writing style
Originality
What are content editing tools?
Content editing tools are software programs designed to help writers edit their work before publishing it online. They include spell checkers, grammar checkers, plagiarism detectors, and more. Some content editors even offer suggestions for improving the writing style.
Grammarly
Grammarly is an excellent tool for error-free writing. It has a free version with limited features. It has a content editor and a chrome extension that you can add to your browser, and it will catch errors as you type. If you're using Microsoft Word or Google Docs, you can use the add-on to get real-time feedback as you write. I run all every single blog post through Grammarly before I publish them.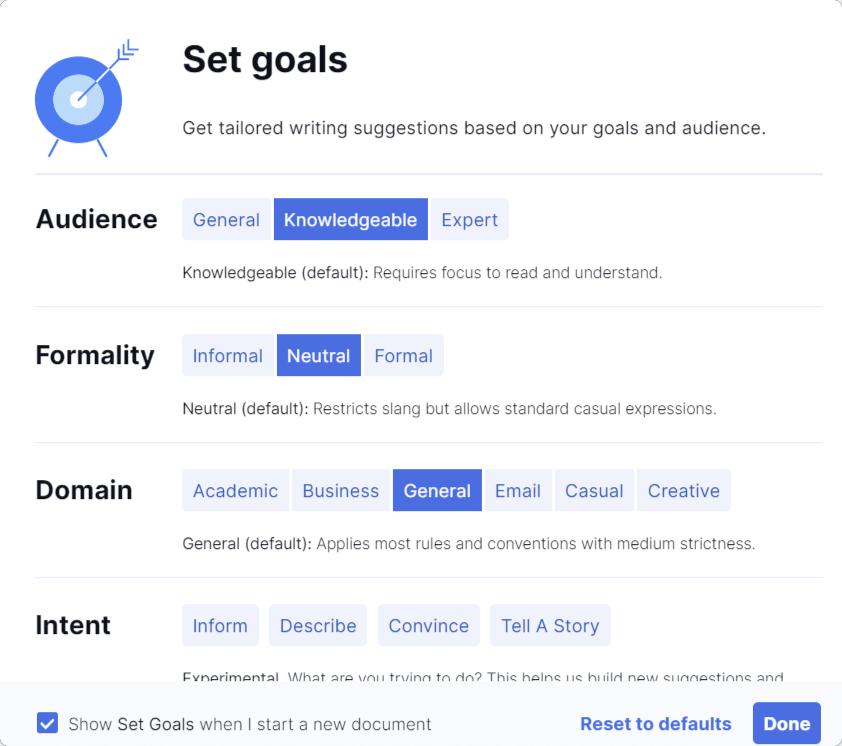 The paid version of Grammarly will give you more features, like the ability to check for plagiarism, readability scores, and more. If you're not ready to commit to the paid version, the free version is still a valuable tool.
Grammarly is probably the best-known grammar checker out there. It also gives you the option to send your writing to a human content editor.
Hemingway Editor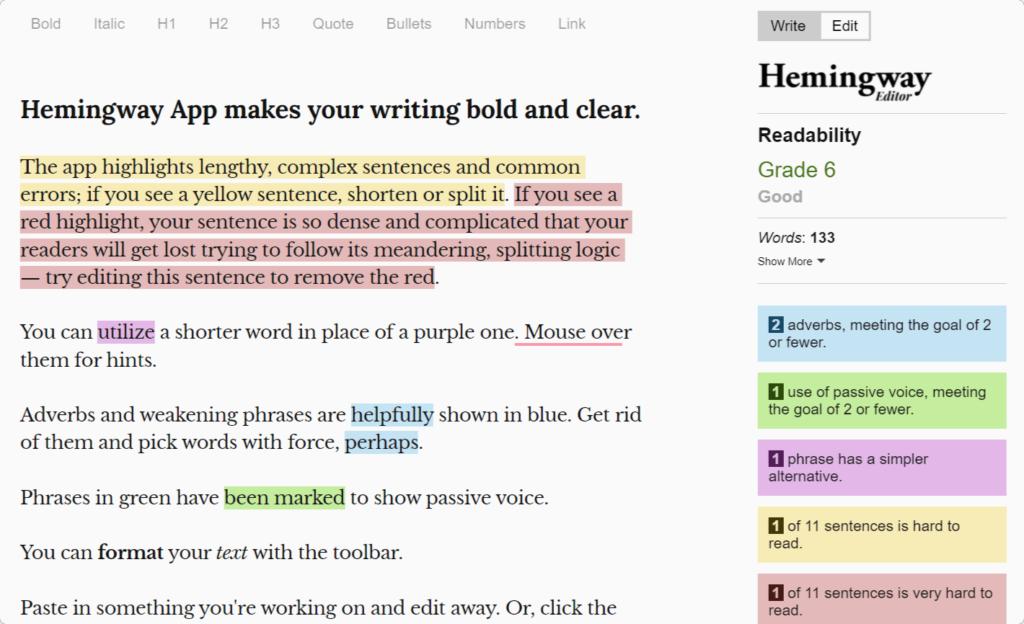 Keeping your writing clear and concise is essential for keeping your readers interested. Hemingway Editor is a fantastic tool for checking the readability of your content. It will help you spot long, complicated sentences and suggest ways to make your writing simpler and easier to read.
It's a valuable content editing tool for bloggers and content writers. It reminds you to keep your writing readable and straightforward.
It has a free web version and paid desktop versions for Mac and Windows.
ProWritingAid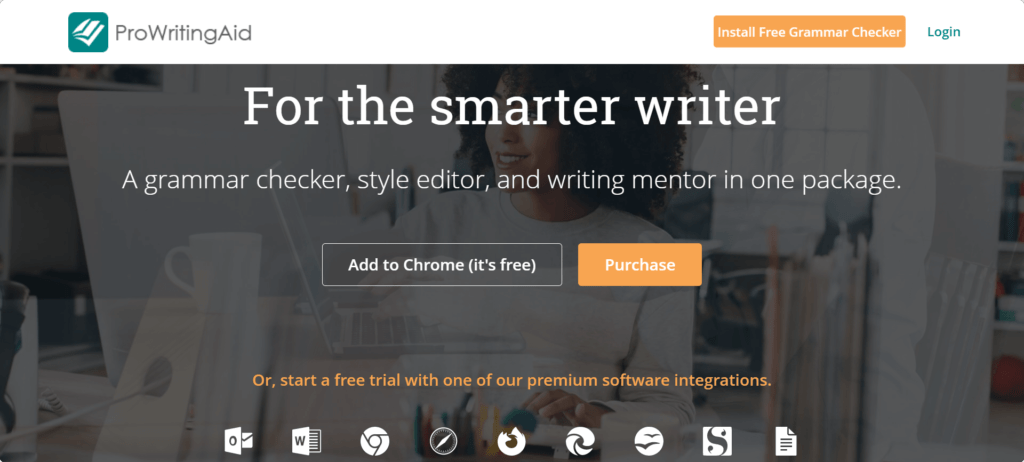 ProWritingAid is another content editing tool for finding complex sentences, punctuation errors, and other proofreading features. It will flag repetitive words, business jargon, and sticky sentences.
It offers a free version with limited features and premium plans with unlimited checks. The free version allows you to check up to 500 words at a time, which is ideal for shorter blog posts.
The paid version gives you more features, like unlimited documents, the ability to check longer pieces of writing, and detailed reports on your writing. You can get a lot of reports about style and structure, as well as a thesaurus and a readability checker. ProWriting Aid also has Firefox, Edge, Chrome extensions, and it works with MS Word and Google Docs. There's a desktop version that integrates with everything from Scrivener to MS Office to Outlook.
Copyscape
If you outsource content writing or use AI content writing tools in your workflow, it's easy to use someone else's content without realizing it. Copyscape is a plagiarism checker that will help you make sure your content is original. Copyscape will help you spot copied content so you can either edit your text or give proper credit.
Just enter the URL of your article, and Copyscape will scan the web for any instances of copied content. Copyscape has a free version that checks published articles and a paid version that checks bulk text.
Copyscape also protects your content from being copied by others. You can track down anyone who copies your work without permission and take appropriate action.
Writer free plagiarism checker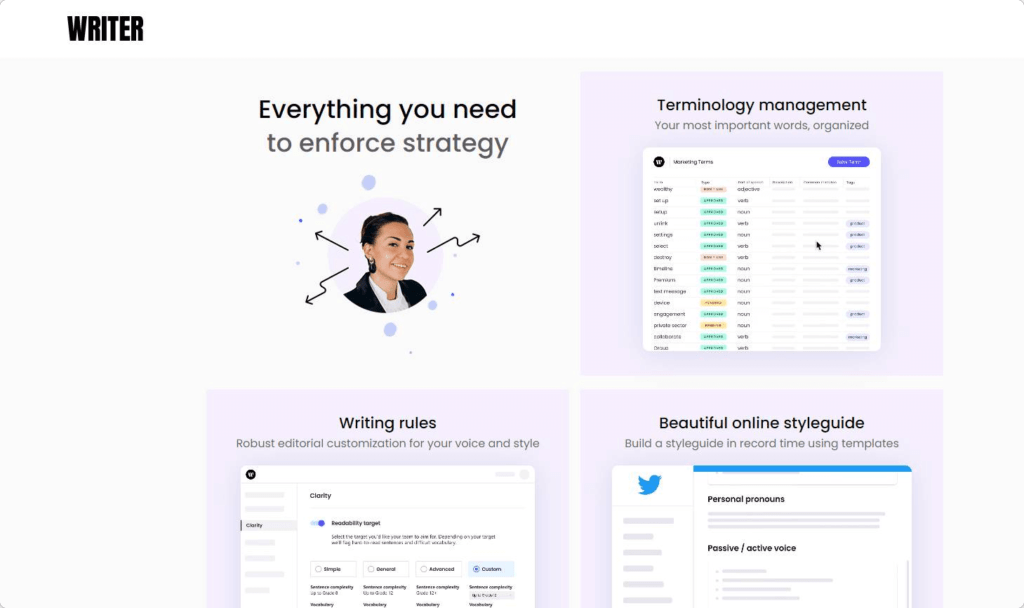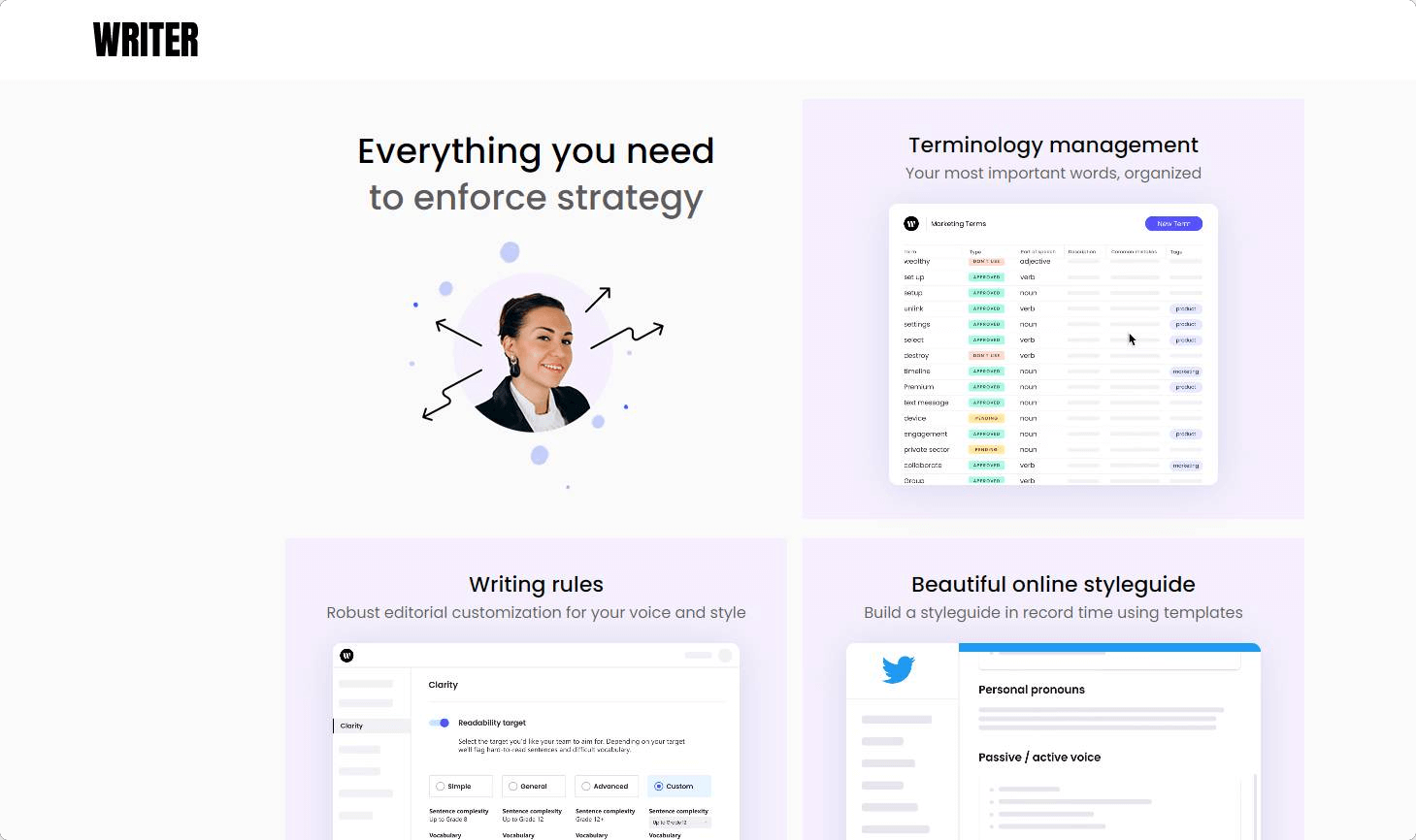 Writer is a great content editing tool because it eliminates grammar and punctuation errors and goes beyond standard grammar checks. It also offers suggestions for word choice and terminology, proofreading, and style and tone corrections. You can even train the AI writing assistant on your brand voice and tone. It's easy to bake your brand guidelines into Writer to ensure consistency no matter how many team members you have.
Writer offers a free grammar checker and plagiarism checker, and a paid premium version with more features.
Ginger
Ginger is a useful resource for writers of all levels. It offers grammar and spelling checks, as well as punctuation corrections. The free version checks up to 300 characters.
Ginger also offers an AI-powered writing assistant, which auto-corrects your mistakes, suggests synonyms, and even lets you rephrase whole sentences with one click.
The paid version gives you more features, like unlimited grammar checks and rephrasing, multiple corrections in a single click, and language translations powered by neural machine translation.
The paid version of Ginger gives you access to more features, like unlimited text checks, advanced corrections, and more. It has a word document add-on, desktop version, and a mobile app to edit on the go.
Slick Write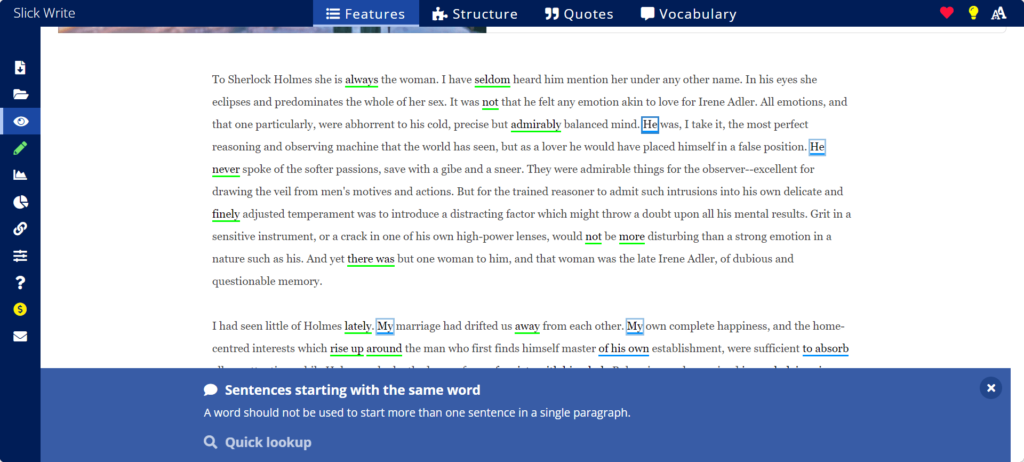 Slick Write is a free tool to help you with your content editing. You can use it to check your writing for grammar mistakes, style errors, and other errors. It's mostly used by content writers, SEO experts, authors, and students. It will flag complex phrases, overused words, and more.
While it doesn't have the best user interface, you can't complain too much about a free tool. It gives you statistics about your writing like average sentence length, pronoun, function words, passive voice index, readability, and vocabulary, to name a few. Slick write has some neat features like detecting weasel words, biased language, profanity, slang, clichés, and third-person pronouns.
Coschedule Headline Analyzer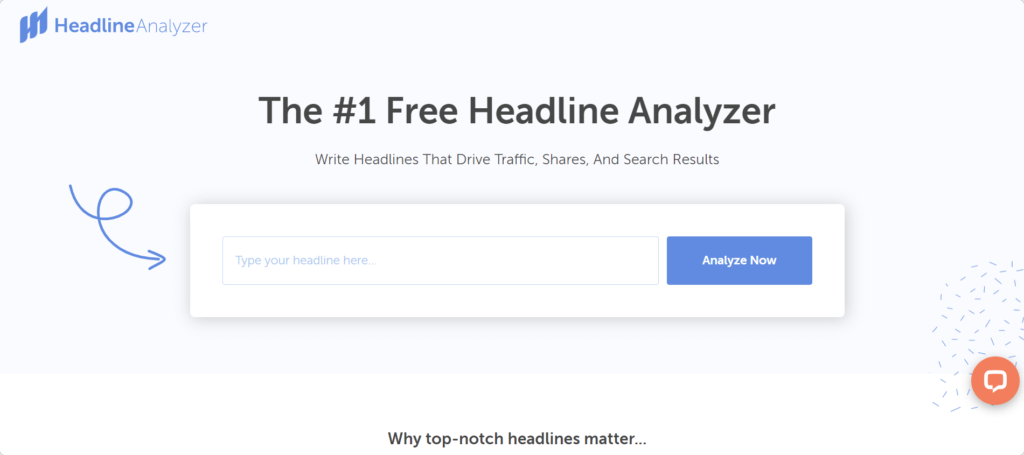 The Coschedule Headline Analyzer is a free tool designed to help you write attention-grabbing headlines. You input your headline, and it gives you a score, plus some tips on how to improve it.
It's important to have a catchy headline. They're often the first thing people see when scrolling through Google or social media. A good headline can be the difference between someone clicking on your article or moving on to the next one.
While you don't need a tool to write headlines, the Coschedule Headline Analyzer can help you fine-tune your headlines for maximum impact. Just enter your headline to get a score and tips to improve it. It analyzes word balance, sentiment, skimmability, and clarity.
Outwrite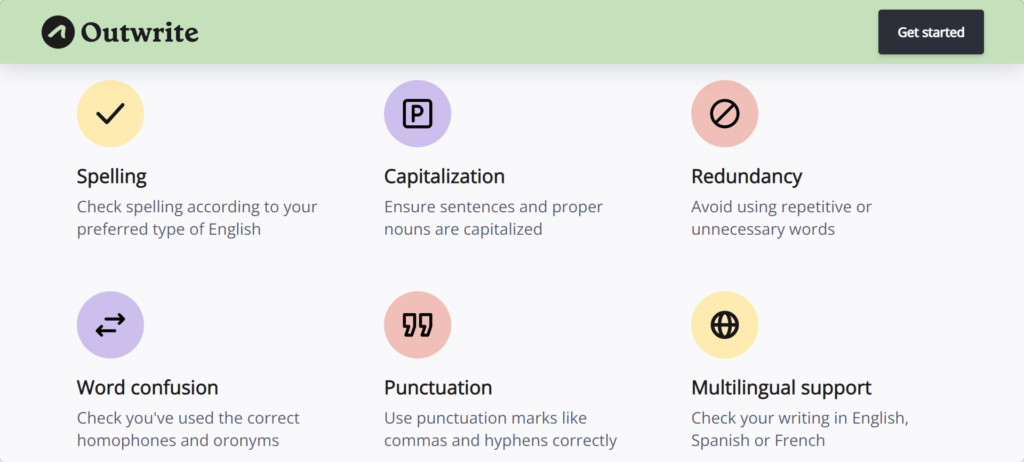 Outwrite's automated editing capabilities powered by artificial intelligence will free up your time as a content creator. It can correct punctuation and grammar errors. It works in English (US), English (UK), English (Australia), English (New Zealand), English (South Africa), French, and Spanish.
Outwrite's software will also help you with capitalization, punctuation, and style. It provides real-time writing statistics and suggestions to make your content more readable and persuasive. The product can paraphrase your content, which means you can spend less time rewriting and more time on content creation. The tool will identify passive voice sentences that need to be rewritten in active voice. Outwrite has a plagiarism checker, so you can make sure your content is original.
It also has a feature that helps you avoid using repetitive or unnecessary words. Outwrite works in various applications, such as Google Docs, Word, WordPress, and Outlook. It cuts rewriting time and makes your writing more powerful and precise.
Tips for content editing
Content editing is like tuning a car engine. It's not easy, but it's necessary to create great content marketing results. Here are some things to keep in mind:
1. Always proofread your work before submitting or publishing it.
Nothing says "unprofessional" like a misplaced comma or a misspelled word. Luckily, there are a few easy ways to achieve error-free writing. One of the easiest ways to avoid these errors is t use a grammar checker. These handy little tools can catch mistakes that you might miss. Some even suggest alternative wording for awkward or unclear phrases.
Proofreading may seem like an extra step, but taking the time to double-check your grammar, spelling, and punctuation can make a massive difference in the quality of your work. Plus, it helps avoid embarrassing mistakes that could reflect poorly on you or your company. So take a few minutes to make sure your work is error-free.
2. Use a plagiarism checker to make sure your content is original.
As any writer knows, plagiarism is a serious offense. It can lead to legal penalties and ruin your reputation. The most effective way to avoid plagiarism is to use a plagiarism checker. By running your content through a plagiarism checker, you can be sure that you're not inadvertently copying someone else's work. It protects yourself and ensures that your work is of the highest quality.
3. Pay attention to sentence length and structure.
Varying your sentence length can help to keep your reader engaged, and well-structured text ensures your message is easy to understand. Of course, there's no hard and fast rule about how long or short your sentences should be. Just as a general guideline, try to mix things up: use some shorter sentences to add variety. When you use long sentences, make sure they're well-organized and easy to follow. You can take your writing to the next level by paying attention to sentence length and structure.
4. Make sure your content is skimmable and persuasive
You'll increase your chances of getting people to read your content if you make your content skimmable. This means that readers should be able to scan through your piece and get the main points quickly. You can also highlight key phrases with bold or italicized text.
Use short paragraphs, clear headings, engaging crossheads, and bulleted lists to do this. It will make your content more digestible and easier to read. Remember, people often read on different devices and platforms, so make sure it's optimized accordingly. Mobile-optimized platforms are also better for user experience and ranking on Google.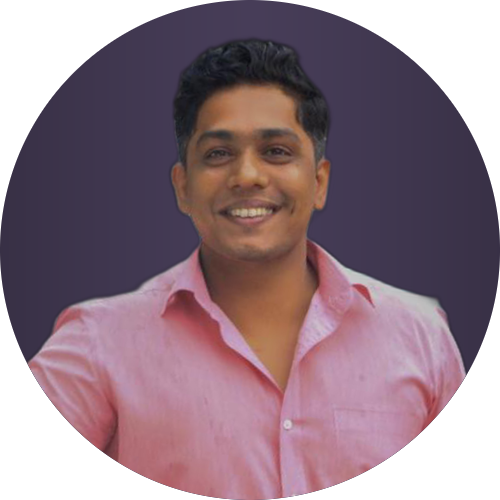 Vivek Mathew
(aka The Mindful Marketer, aka the guy who rocks a pink shirt 😄)
I'm a content consultant who helps small businesses become iconic brands by clarifying their brand message and creating strategic content. I've worked with brands like EY, Natwest, and some early-stage startups like Vivartah.

Click the button below and book a call with me.