The Best SEO Tools for Small Businesses: A Comprehensive Guide (Based on Value and Price)
Affiliate Disclosure: This post may have affiliate links, which means I get a commission if you buy using my link — at no extra cost to you. I never recommend products I haven't tried and found helpful. (You have ChatGPT for that.)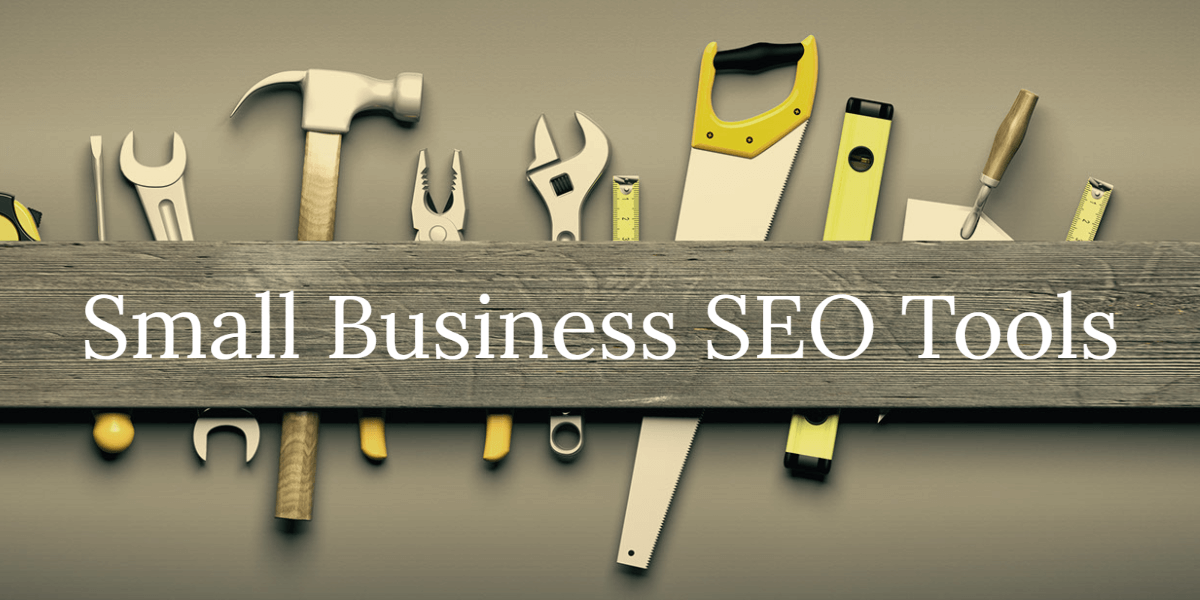 If you landed on this post, chances are you're on the hunt for the best SEO tools for small businesses. I get it; it can be daunting with thousands of tools out there and all the affiliates out to make a quick buck pushing crappy products for higher commissions.
Two promises before you read the post:
I won't recommend tools based on affiliate payouts.
I will only recommend software I think is the best value for the money.
This post is a guide to help you make an informed decision about which SEO tool best fits your needs and budget.
What is Small Business SEO?
Small business SEO is the process of optimizing a website for search engines like Google and Bing to earn higher web traffic levels and improve the visibility of the site. SEO is one of the most effective digital marketing strategies a small business can use to increase leads, customers, and revenue.
Best SEO software for small business
Here's the list of best SEO tools for small businesses broken down by category. You don't need all of them to do search engine optimization for your small business, so click on the links below to jump directly to the section you need.
On-page SEO software for small business
Google's algorithm has evolved over the years to focus more on the user experience. The result has been a greater emphasis on quality content. Writing one page for a single keyword is not effective anymore. Today, Google ranks pages that provide value to users and solve their problems. You have to make sure your content covers all related topics.
Frase
Frase is a content marketing tool that helps you write SEO-optimized content quickly. It gives you the keyword and topic suggestions to create rankable content. With its powerful features, you can easily create well-researched content briefs in a matter of minutes. Frase also comes with a proprietary AI that uses natural language generation (NLG) to develop high-quality AI-generated copy. You can read my full Frase review to deep dive into the tool.
MarketMuse
MarketMuse helps you create expert-level content that outperforms your search competitors. Data quality is one of the best things about MarketMuse. While most on-page tools compare the top 20 page ranking in the search engine, MarketMuse analyzes thousands of pages to create a topic model. Then, it gives you a list of topics so you can write like a subject matter expert.
Surfer SEO
Surfer is another AI-powered SEO tool. It analyzes the top 20 search results for your keyword to come up with a list of suggestions. Once you get the topic suggestions, it's easy to create great content around those.
Read my post for a head-to-head comparison of MarketMuse, Frase, and Surfer SEO.
Technical SEO software
Technical SEO is the process of optimizing your website by improving the technical aspects of your site to make sure it's accessible by search engines and humans. It covers everything from site speed to indexing and crawling. There are several great tools you can use to run technical SEO audits on your website.
Screaming Frog SEO Spider
Screaming frog is a powerful desktop application that crawls your websites to analyze your site. It's one of the most popular technical SEO tools used by agencies and in-house teams worldwide. You can crawl up to 500 pages with the free version of Screaming Frog.
Sitebulb
Sitebulb is another great crawler tool to spot technical SEO issues. It's easy to use and scalable, making it perfect for small business owners. I love the UI and the data it provides. Sitebulb lays out all the technical SEO issues in an easy-to-read format, complete with recommendations on fixing them.
Google PageSpeed Insights
You can use Google PageSpeed Insights to analyze your website's speed and make recommendations on fixing it. PageSpeed Insights is free to use and provides valuable insights into the performance of your website.
GT Metrix
GTmetrix is a free SEO tool you can use to monitor and test the performance of your web page. I think it'd be a great addition to your small business toolkit if you want to speed up your website. You can either follow the recommendations in the speed impact report or hire a developer.
WP Rocket
WP Rocket is a simple WordPress plugin that speeds up your website load time by caching your pages and eliminating render-blocking JavaScript and CSS. It's a great plugin for small businesses that want to improve their website speed without hiring a developer.
Analytics tool
Google Analytics
You can't improve your work if you're not measuring your results. Google Analytics gives a ton of data that helps you understand what's working and what's not.
Google Analytics provides a ton of essential metrics such as:
Acquisition Metrics: Acquisition metrics indicate how many users land on your site and how they find your site.
Behavior Metrics: Behavioral metrics indicate how users interact with your site.
Few examples:
Site content
Pageviews
Bounce Rate
Pages per session
Average session duration
Audience metrics: Audience metrics give you insight into your site users.
Few examples:
Visitor location
Visitor demographics
Visitor interests
Devices
Conversion Metrics: As the name indicates, Conversion metrics focus on goal completions.
Few examples:
Goal Conversion Rate
Goal Completions
Goal Value
Google Search Console (Google webmaster tool)
Google search console might be the most underestimated SEO tool for small businesses. It's free to use and provides a wealth of data about your website. With Google search console analytics, you can track things like:
Organic traffic
Spot technical issues
Internal links
Keyword ranking
Trending keywords
Pages indexed by Google
Page-level performance
Total impressions
External backlinks reports
Google Trends
A lot of search terms are seasonal. Google trends give you an insight into how the demand for a topic or keyword changed over time. You can use it to find new and related trending topics for your content. You can also compare two different topics and see which one is more popular. Here is a guide to get started on Google Search Console.
SEO Content writing software
Jarvis AI
There are several AI copywriting software out there, but Jarvis is the market leader and offers the best value. It uses NLG to generate unique, human-quality copy in minutes. Jarvis has several pre-written templates like SEO meta descriptions and meta titles to speed up your content creation process. You can also use Jarvis AI (now rebranded to Jasper AI) to create social media posts, emails, and blog posts. It's one of the few AI writing tools with a long-form editor that understands free-form commands. You can use it to write blog pages or services and location pages if you're doing local SEO.
Keyword research and content ideas
Answer The Public
It's a great software to discover what people are looking for on the internet. Answer The Public is a free tool that does just that. It'll give you a list of questions based on your keyword, which it mines from search engines like Google auto-complete. You can use it to understand what people are looking for and make content around it. It can help you find long-tail keywords and create SEO buyer personas.
Keywords everywhere
Keywords Everywhere must be the cheapest keyword research tool on the market. You can see keyword ideas, search volume, and cost-per-click for search queries right inside your Google search results page(SERP). You can also enable these metrics in Answer The Public, Google Analytics, and Google Search Console.
Ubersuggest
Ubersuggest is a keyword research tool by the famous marketer Neil Patel that you can use to expand your list of long-tail keywords. You just have to plug in a seed keyword, and it'll give you a list of relevant keywords. It's a good tool if you cannot afford tools like Ahrefs or Semrush. I find Ubersuggest keyword difficulty inaccurate in many cases, so manual SERP analysis to check keyword difficulty. It also has a good backlink checker since they use Moz's backlink database. Their website traffic estimator is among the most accurate out there.
Topic mojo
Topic mojo is a new tool very similar to Answer The Public. It mines Google autocomplete, People Also Ask questions, and content from various social media channels, forums, Google news, and much more. You can also see trending topics, and they have a search listening feature on the roadmap.
The Google Keyword Planner
The Google Keyword Planner is a free AdWords tool that you can use to get search volume and competition data for your keywords. While it doesn't provide accurate search volume, it's good enough to get a rough estimate. You can use the Google keyword planner for your content ideation process and find related keywords.
Keysearch
Keysearch is my recommendation for a small business on a limited budget. Keyword research, keyword lists, backlink checker, SERP position tracking, organic keywords explorer, site audit tool, competitor gap analysis are some of the features it offers. It has almost everything you'd need to step up your search engine optimization game. Although it isn't on the same level as Ahrefs or SEMrush, it's an excellent tool for beginners. Here's my detailed write-up on Keysearch.
Local SEO tools
Local SEO can help increase your visibility in Search Engine Results Pages (SERPs) to increase your website traffic, leads and sales. Let's look at some local SEO tools a small business can use.
Google My Business
A Google My Business account is one of the most powerful tools available when optimizing your online presence. It's is a free service provided by Google that allows you to create, manage and optimize your business listing on the search engine. Having GMB makes it easy for potential customers to find valuable information about your business online. If you set up your Google my Business profile correctly, customers can find you in Google Maps and search results. You can also add additional information like your office location, address, phone number, customer reviews, photos, and posts.
Local Falcon
Local Falcon provides you with a snapshot of search results from multiple scan points in your local area. It also works with service area businesses. It shows your Share of Voice in the local area. It also works with service area businesses.
GMB crush
GMB crush is a free SEO chrome extension that shows you a snapshot of every Google My Business profile ranking for your keyword. It's helpful to analyze your competitors and see what they're doing.
About Whitespark
Whitespark is a local SEO tool for small businesses that can help you manage your business citations, local rank tracking, customer review checker, and reputation builder. They also offer managed local listing services for people who don't have the time to do it themselves.
Moz local
Moz Local is an SEO software for small businesses that can help you manage your business listings, citations, share social posts, and manage customer reviews. You can use it to ensure your listings are consistent on different search engines, social media platforms, online and directories. It comes with robust reporting and monitoring features to improve your local search performance.
Bright local
BrightLocal is an SEO software for local search engine optimization and lead generation. BrightLocal is an SEO software for local search engine optimization and lead generation. You can track local search rankings, monitor reviews, and find new opportunities in your local search results – all from one easy-to-use dashboard.
Rank tracking
Nozzle.io
Nozzle is a rank tracker and competitor analysis tool that provides a ton of data so you can analyze the SERP. The amount of data might be a little overwhelming if you're not used to it. But, if you want to get into the nitty-gritty details of your website's ranking, then this is the tool for you.
SERP Robot
SERP Robot is a rank tracking tool that gives you insights into your website's visibility in SERPs. You can track your competitors and keywords in multiple locations. It's perfect if you're a small business looking for an affordable and simple rank tracker solution.
All-in-one SEO tools
SE Ranking
When you're a startup, you probably don't want to spend a boatload of money on SEO tools. You'd want to find an all-in-one solution that'll do the job without breaking the bank. Fortunately, SE Ranking is exactly that. It's an all-in-one SEO software with all kinds of features like on-page SEO tool, page change monitoring, backlink monitoring, website audit, keyword research and grouping tools, and competitor tracking for ads and organic rankings, to name a few. All this data can be delivered to company stakeholders with SE Ranking's automated report builder.
The flagship feature of SE Ranking is the keyword rank tracker, which shows you the historical ranking for keywords that are most important to you. You can use that information to see if your rank improves over time. It reports all the major search engines, like Google, Bing, Yahoo, and YouTube. It also shows rank data by device, so you can compare how well your site ranks on desktop versus mobile.
The backlinks analyzer is also pretty nifty. It makes it easy to analyze each backlink by giving you data points like Domain Trust, anchor text, nofollow/dofollow attribute, target URL, and more.
In short, SE Ranking is an affordable and comprehensive all-in-one SEO solution that's perfect for startups. Give it a try; you won't be disappointed.
SEMrush
SEMrush is an all-inclusive SEO toolkit that you can use for competitor analysis, keyword research, and backlink analysis. It has a massive keyword database. It also lets you see the organic search traffic for any website. The only downside is their high price tag, which might be a bit much for a small business. SEMrush also gives you information about Google ads that your competitors are running, giving you some insights into their marketing strategy.
Ahrefs
If you're willing to shell out $99 per month, Ahrefs is a great all-in-one SEO tool. It makes sense to get a subscription if you're heavy on off-page SEO and link building because it has one of the largest link databases. It has several other features like content explorer, site audit, search ads tracker, and keyword tracking explorer. You can also use it to spy on your competition by auditing their content and backlink profile.
Moz pro
Moz Pro is a powerful tool for online marketers. Moz offers a variety of tools to optimize your online visibility and help you manage your search presence in all the major search engines. From keyword research to competitive analysis, site audits, and link-building opportunities, you can do it all with Moz Pro. It is one of the best SEO tools available in the market today.
WordPress tools
Link Whisperer
Link whisper is an AI-powered SEO tool to help you find internal linking opportunities and broken links on your website. It automates the tedious task of finding the right anchor text on related pages and creates a list of recommendations for you. It helps improve your website's crawlability, increase traffic, and reduce bounce rates.
Rankmath
Rankmath is a popular WordPress SEO plugin created to help you optimize your website. Some of its features include XML sitemap generation, canonical tag optimization, 404 error monitoring, schema markup (structured data), and much more. Even the free version of Rankmath has more features than most paid SEO plugins. The pro version comes with additional features like Image SEO, more scheme types, local SEO settings, a news sitemap, video sitemap, WooCommerce settings. They recently came out with a Content AI, which uses artificial intelligence to suggest topics you should cover in your content to rank better in search results.
Yoast SEO
Yoast SEO is another WordPress SEO plugin similar to RankMath. Yoast has several features like page analysis, sitemap optimization, breadcrumbs, category, and tag optimization. Although the free version of Yoast isn't as generous as Rankmath, the premium version includes most of Rankmath's core features.
Link building
Postaga
Postaga is an AI-powered SEO tool that can help automate a lot of your outreach process. It can analyze your content and make smart recommendations on the outreach campaign you should create to build more links. You can also use it to find influencers and relevant content in your niche and contact them for links. Postaga includes a mail warmer, contact finder, and email verification tool so you can save time and increase your success rate.
Free SEO tools (Chrome extensions)
SEOmoz MozBar
The Mozbar is a free Chrome extension that gives you instant insights about any page on the web, including search engine optimization (SEO) metrics like Page Authority, Domain Authority, Spam Score, and more.
SEO minion
SEO minion is a free SEO chrome extension with many valuable features like on-page analysis, broken link checker, keyword location checker, SERP preview, and much more. It's a really handy tool to have if you're doing your own SEO.
SEOquake
SEOquake is another free Chrome extension that gives you SEO metrics for any website. You can run an SEO audit for any page you visit by clicking on the extension. You can view several SEO metrics such as Baidu, Google, Bing, and Yahoo indexes, Alexa rank, SEMrush rank, backlinks number, and more.
What is Small Business SEO Software?
SEO software is a program that helps you to improve your website's visibility in search engines. The best small business SEO software will provide value beyond just rank tracking, so there are several features I'll be covering today.
Why Use Small Business SEO Tools
You can use small business SEO tools to optimize content, create an SEO strategy, and track SEO metrics like organic rankings.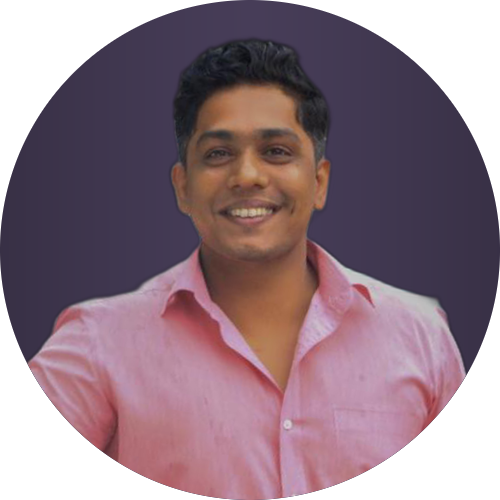 Vivek Mathew
(aka The Mindful Marketer, aka the guy who rocks a pink shirt 😄)
I'm a content consultant who helps small businesses become iconic brands by clarifying their brand message and creating strategic content. I've worked with brands like EY, Natwest, and some early-stage startups like Vivartah.

Click the button below and book a call with me.