SEO Proofreading: 7 Tips to Get Your Business Content SEO-Ready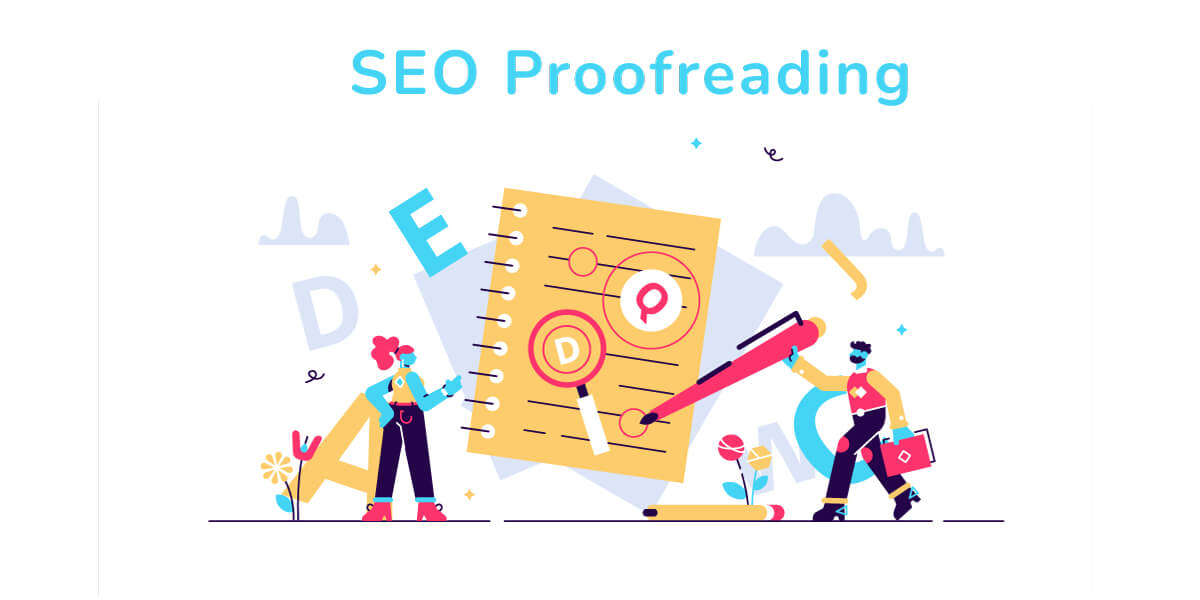 Let me ask you something. You see two websites; one is full of typos and bad grammar, while the other has excellent copy and grammar. Which one would you consider professional?
I'm sure 99.99% of the people would prefer to do business with the one with no grammatical mistakes. Sure, you can hire a proofreader and call it a day, but not many proofreaders come with SEO knowledge. And you can't expect your web page to appear in the search engines simply because it has correct grammar.
That's where another important — and often overlooked — aspect to SEO copy editing comes into play. It's called "SEO proofreading." Proofreading content should be part of your content publishing workflow. SEO stands for Search Engine Optimization. It's the process of optimizing your blog or website copy for search engines like Google, Bing, and Yahoo.
If you want to get more organic traffic to your site, your content needs to be SEO-friendly. Content optimization includes adding SEO keywords and other factors to improve your search engine ranking.
Some companies have a dedicated proofreader, while smaller companies outsource or make it part of the SEO editor's job description.
What is proofreading?
Proofreading is the process of finding and correcting errors in written text. It involves checking for grammatical mistakes, spelling errors, punctuation errors, repeated words, copy-paste errors, and typos. Consider the brand voice and leave room for creative expression unless it's crucial for clarity. You don't want to mess up the original meaning by fixing the grammar or punctuation. Proofreading is a part of copywriting and content writing.
What is SEO proofreading?
SEO proofreading involves checking for common language errors such as grammatical mistakes, spelling mistakes, typos, and punctuation mistakes, plus an additional step of SEO optimization such as checking for keyword usage and topic coverage. Depending on the company, proofreading can be done by an SEO editor or a dedicated proofreader. It helps if your proofreader has a content optimization checklist.
SEO proofreaders focus on the search engine optimization (SEO) aspects of your website copy. The goal is to spot mistakes in your website copy that could hurt your rankings and enhance the quality of your web page. You can do it manually or automatically with software like Frase or Grammarly.
What's the difference between proofreading and editing?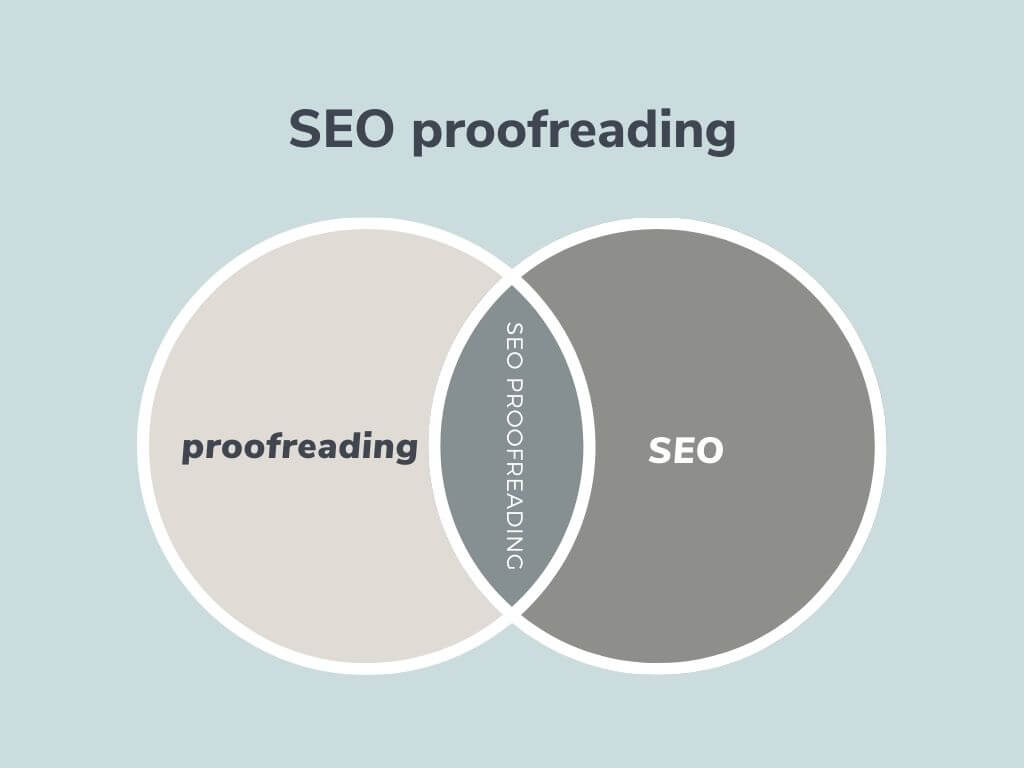 Proofreading involves detecting linguistic errors within a document. It involves scanning through your text to identify common mistakes in spelling, punctuation, grammar, or word choice. It also includes checking for consistency, plagiarism, or factual errors.
On the other hand, editing is a more in-depth process that involves rewriting, adding, or deleting parts of the text.
Proofreading tips
Here are some proofreading tips to make the process easier for you.
1) Proofread with the client and user in mind– It's not just about getting the grammar right; you have to consider your client's brand voice and tone. Your primary goal should be to make it easy for users to understand your message.
2) Use spell checkers and grammar checking tools– They're not perfect, but they help when you're working with a lot of text. You won't catch all errors, but they'll save you time and flag things you might have missed.
3)Get a fresh set of eyes – If you're working alone, get someone else to look over what you've written. They might spot things that you missed.
4) Read it out loud– Reading your writing out loud helps you catch errors. If you need help with this, some tools can dictate your copy for you.
5) Put it on ice – Don't try to edit while you're still emotionally attached to the piece. Instead, take a little break after you finish. Then, you'll be able to evaluate the piece objectively when you come back.
Here are five reasons why you should consider SEO proofreading and editing before you publish your content.
1. Improves Credibility
People scan your website for trust signals to see if you're a trustworthy source of information. The best way to build trust is by having good grammar and clean writing. Whereas sloppy content with spelling and grammatical errors will make readers question whether they can trust you. I always joke that the scam emails would've done better if they had better grammar and fewer typos.
2. Makes Your Content Easier To Read
People don't like reading long pages with huge blocks of text. They prefer short paragraphs and easy-to-read sentences. A good copy editor makes sure the outcome is high-quality content with enough bullet points, crossheads, and images to break down your ideas into smaller chunks.
3. Makes your content flow
Your content will flow better if you keep each paragraph focused on a single idea. It's hard enough to keep up with all the info on a page, don't make it harder by adding unnecessary and unrelated information. The more text you put that doesn't add value, the more difficult it is to keep a visitor on your page. Also, having unrelated information can confuse your reader. You want them to understand your message, not be confused by it.
4. Use words and language that resonates with the reader
People tend to connect with other people who talk and sound like them. SEO proofreading makes sure your copy sounds natural and conversational. Use words your audience would use in daily conversations.
5. Keeps Your Copy Short & Sweet
Longer posts usually mean longer attention spans. People won't stick around to finish reading something unless it is exciting and engaging from the start. So to grab their interest and give them a reason to stay until the end. One way to accomplish this is by keeping your copy concise and to the point. Remove all the fluff and keep only the best parts.
6. Helps SEO indirectly
Correct spelling and grammar don't affect SEO directly. Yet, it keeps users on your page longer, so it indirectly affects it. It helps search engines understand that your audience likes your content. When Google knows your content is valuable, it favors your site when ranking pages. That means your articles will get more traffic.
Tools that can help with proofreading and SEO editing
The problem is, if you aren't an SEO writer, it can be expensive to find someone providing the service. Luckily, there are tools out there to make sure your content is SEO-friendly.
Grammar checking tools:
Conclusion
Proofreading improves readability and indirectly improves SEO by making sure your users have a great experience. Grammar checkers are great for catching simple mistakes, but they might miss the big ones. If you want to hire a professional for proofreading services, then look for one with experience in SEO proofreading.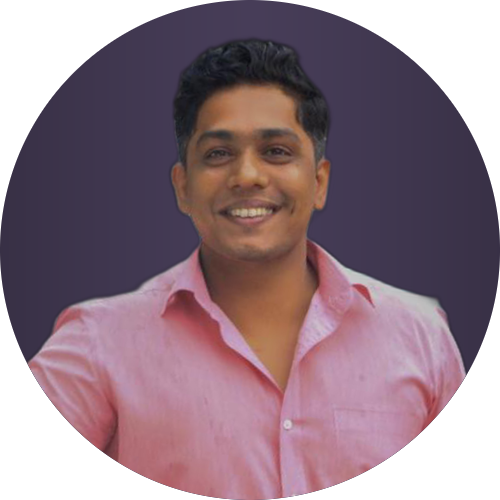 Vivek Mathew
(aka The Mindful Marketer, aka the guy who rocks a pink shirt 😄)
I'm a content consultant who helps small businesses become iconic brands by clarifying their brand message and creating strategic content. I've worked with brands like EY, Natwest, and some early-stage startups like Vivartah.

Click the button below and book a call with me.