10 Benefits Of Hiring A Marketing Agency and tips to hire the right one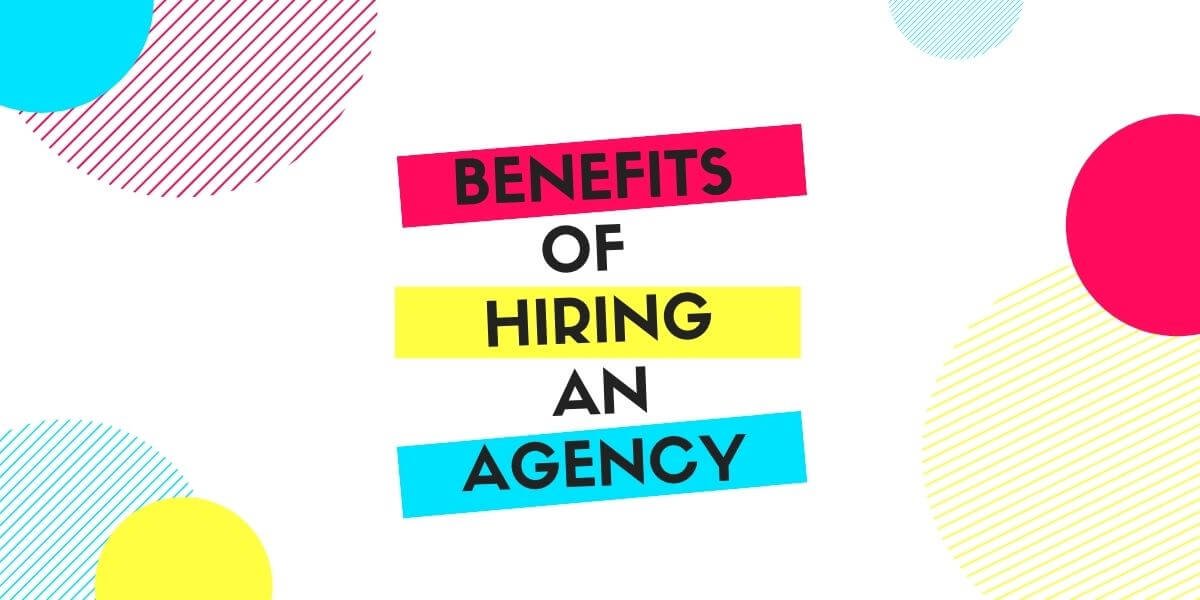 In just the past few years, the way companies do marketing activities has transformed. Print advertisements, radio and television commercials, and word of mouth used to be the primary methods of reaching customers. Now, the marketing landscape is much broader and fragmented. In this article we discuss the benefits of hiring a marketing agency and when to hire one.
Many companies are investing in social media marketing, search engine optimization, and paid ads, and a host of other techniques. While these efforts can be powerful and effective, many find they can't get enough leads or sales because they're doing it themselves.
Signs that it's time to hire a digital marketing agency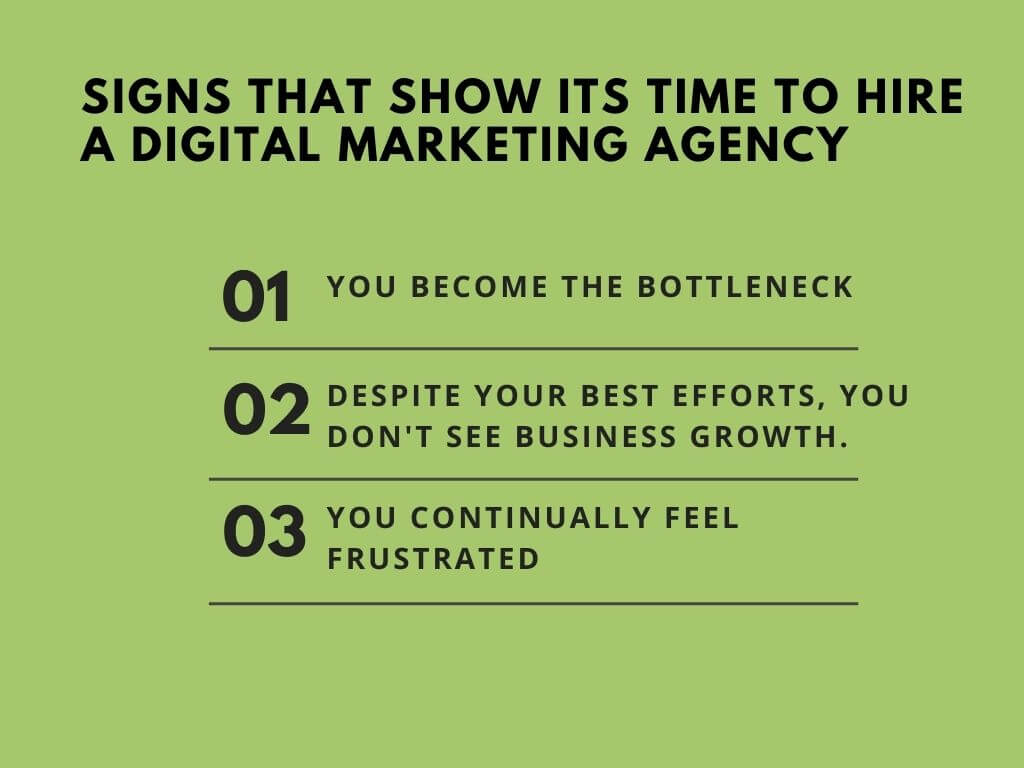 Scenario one: you become the bottleneck
You're trying to create content, but your technical skills aren't great. You need to get professional help if you constantly get stuck. Creating digital content is not just about writing anymore. You have to write for both users and search engines, you can read more about the importance of content optimization in this article.
Scenario 2: the needle is not moving despite your best efforts
If you see little to no results with your marketing efforts, that may be a sign that your strategy isn't working. If it doesn't work, then why keep doing it? Maybe it's time to take a step back and consider its effectiveness.
Scenario 3: you continually feel frustrated
It's time to hire a digital marketing agency if you constantly feel overwhelmed with the various aspects of promoting your business. It's time to call in the big guns if you spend most of the time trying to fix technical issues. Hiring an agency is a great way to make sure you're getting the help you need to ensure your business's growth. They will help you develop a strategy and guide your brand's development from early on. Here are some reasons why you should hire an agency.
Benefits of hiring a marketing agency
You save a lot more money on ads compared to DIY-ing
Hiring a digital marketing agency usually costs less than figuring it out yourself. This alone can drastically lower the amount of money you spend on advertising by planning everything out in advance. Advertising agencies are good at creating ads that resonate with your audience and don't waste your ad spend.
You can focus on doing what you love
You get more bang for your buck because you can dedicate your time to growing your business instead of catching up with the marketing industry changes.
Read this article about how liking your job will help you succeed.
A clear set of KPIs that meet your business goals
A good advertising agency will discover the KPIs that are beneficial for your business before starting your campaign. This way, you'll know your campaigns are optimized for what you want instead of just copying what your competitors do.
More staffing and content production rate
An agency can keep up with the demand when launching a new product or when a piece of content goes viral. They can turn around a blog post, podcast, or video in a matter of hours when you need it. The Search Engine Journal conducted a Twitter poll in which 70 percent of respondents said high publishing quality and quantity content is the best publishing frequency.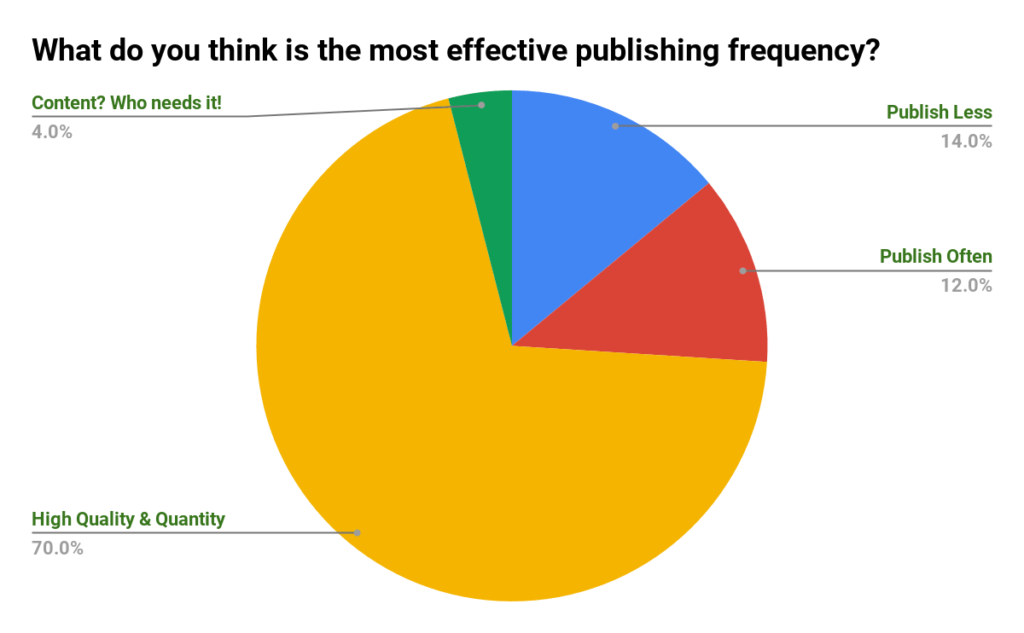 Impartial analysis and recommendations
Human nature often causes us to be hesitant to share our honest feedback, even if it's for the greater good. This is especially true if the feedback is for someone high up the chain of command, like a boss or a manager.
This is why employees tend to agree with their bosses' decisions even when they know they're wrong because they don't want to offend the seniors. Marketing agencies don't have to worry about this because they're coming in as experts. So you get a more unbiased and objective report from agencies compared to in-house marketers.
This is not a problem that occurs only in a small business setting. One of the biggest problems in airplane cockpits is how power dynamics play out between captains and first officers: Captains fail to listen, and first officers don't speak.
Now, this is not to say that agencies are always right. That's simply not true. The point is, when they're wrong, they're much more likely to admit their idea was wrong and rethink the strategy since their mistakes wouldn't have cost them anything since they're coming from outside the company.
They come with a playbook
From marketing campaigns to website redesign, agencies usually develop a blueprint of marketing strategies to achieve different goals. If you have the time and budget to invest in an agency, they can put together a strategic plan to allocate resources for a specific business goal. In a nutshell, this means your agency will have a project plan and know how much effort and investment is needed to execute a successful campaign. Their battle-tested marketing strategy will help minimize your expenses on experimentation.
Save money on Martech
Agencies have access to advanced marketing technology, which can give you an edge over your competitor. The investment is justified for them since they have multiple clients, but the same investment in marketing tools might not make sense for you if you're a small business owner. If you're considering using AI for content creation to improve your SEO, then make sure to read my post covering the various AI tools for SEO.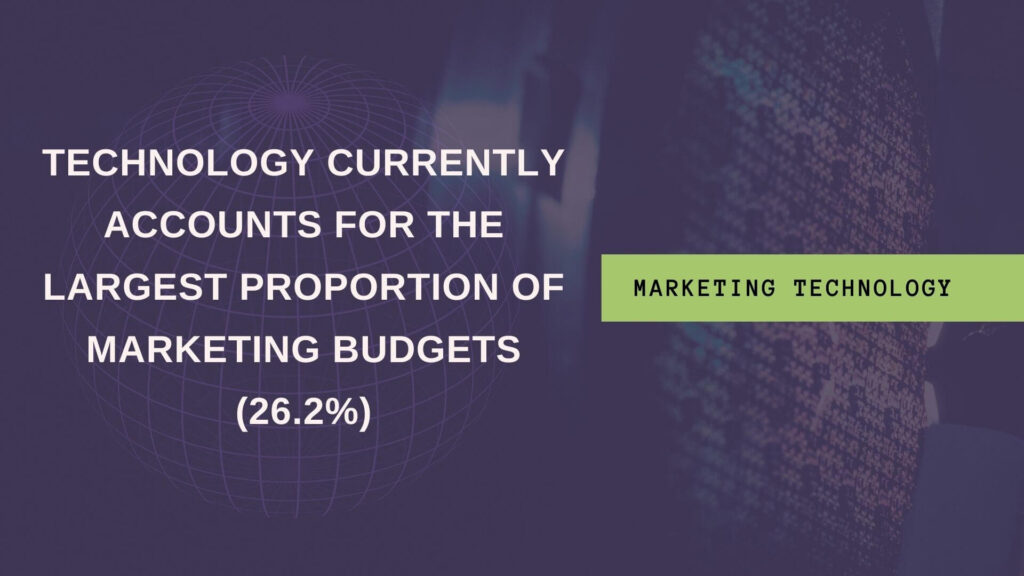 According to Gartner, Technology makes up the biggest chunk of marketing budgets (26.2%), followed by media (24.8%), in-house labor (24.5%), and agencies (23.7%). 68% CMOs expect technology spending to increase in the coming year, the same as last year.
Industry experts who can spot patterns earlier than you can
Most agencies work with several clients and projects across several industries, so they can quickly notice marketing trends, patterns, and changes in the algorithms. The collective experience of these people will be helpful for your business.
Save Money on salary and training an employee
The total expense for in-house marketers goes up when adding in expenses such as training cost, onboarding cost, payroll taxes, health insurance contributions, paid vacation, and sick days on top of the base pay. All this and you don't even know how they will perform. The cycle continues if you need someone else.
When hiring someone through an agency, you hire someone with marketing expertise but without the overhead costs. You also get someone that will be invested in your company's growth. You don't have to set up payroll taxes, health insurance payments, vacation days, etc., so you spend less money. If you do not have the institutional knowledge to make the right hire, there's no reason to risk it.
When not to hire an agency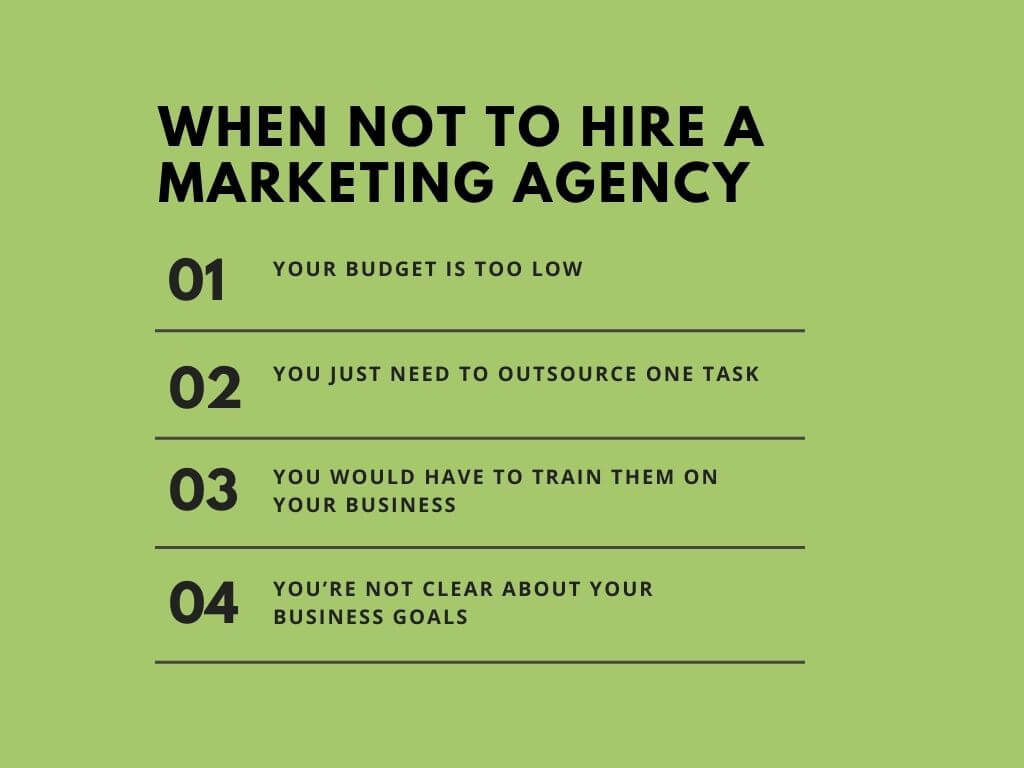 You'll probably get frustrated trying to learn marketing and the technical stuff. You might feel like outsourcing all the marketing activities to an agency so you can focus on what you do best. That's all right, but hiring an agency might not always be the best solution. Here are some scenarios you should refrain from hiring an agency.
Scenario one: your budget is too low
There's a reason agencies have price tags that scare you. Agencies have the technology, resources, and talent to help grow your business. It's like hiring a team of experts to work in your marketing department.
While agencies are great at what they do, I don't think they're the best option when you have a limited budget. I say this because many clients get slammed with pressure and pushback on their very first budget proposal. Agencies cut corners to meet client budgets and leave you with a half-baked strategy that fails to produce results.
Scenario two: you just need to outsource one task
In a lot of cases, all you need is one part of what a full-service digital marketing agency offers. When you need to outsource only a few graphic design jobs or a single-page web design, hiring a full-service digital marketing agency might be overkill. You're much better off hiring a freelancer who's an expert in just one area after conducting a skills gap analysis. You get to work with an expert who understands your business and can provide services customized to your needs – with none of an agency's overhead.
Scenario three: you would need to train them on your business.
If your business requires a lot of local/industry knowledge, you might be better off hiring someone in-house or hiring a local marketing agency with relevant experience. If you hire the wrong people, you might end up paying for them to learn your industry. In this case, it's better to build an in-house marketing team.
Scenario four: you're not clear about your business goals
A lack of a goal in a contract with an agency may cost you money with little or no results. If you can't hire someone in-house, take a course or hire a mentor instead. Learn how to become a content creator before you start outsourcing it. Avoid wasting money on an expensive agency when you don't know what you're doing yet. Many agencies will quickly understand that you're new to the game and pile on additional services you might not need right now.
Get clarity on what you want. There are several ways to bring in leads and sales. If you're looking for immediate results and don't mind consistently paying money for it, go for PPC ads. If you like sustainable growth and compound results, then inbound marketing might be more suitable. Ideally, you should have an omnichannel strategy, but it's better to be laser-focused when you're just starting. If you find all this very daunting, then you could consider hiring a marketing manager to manage your marketing effort. Here is an article about branding tips for start-ups and the benefits of brand positioning if you're doing it yourself.
Tips for choosing the right agency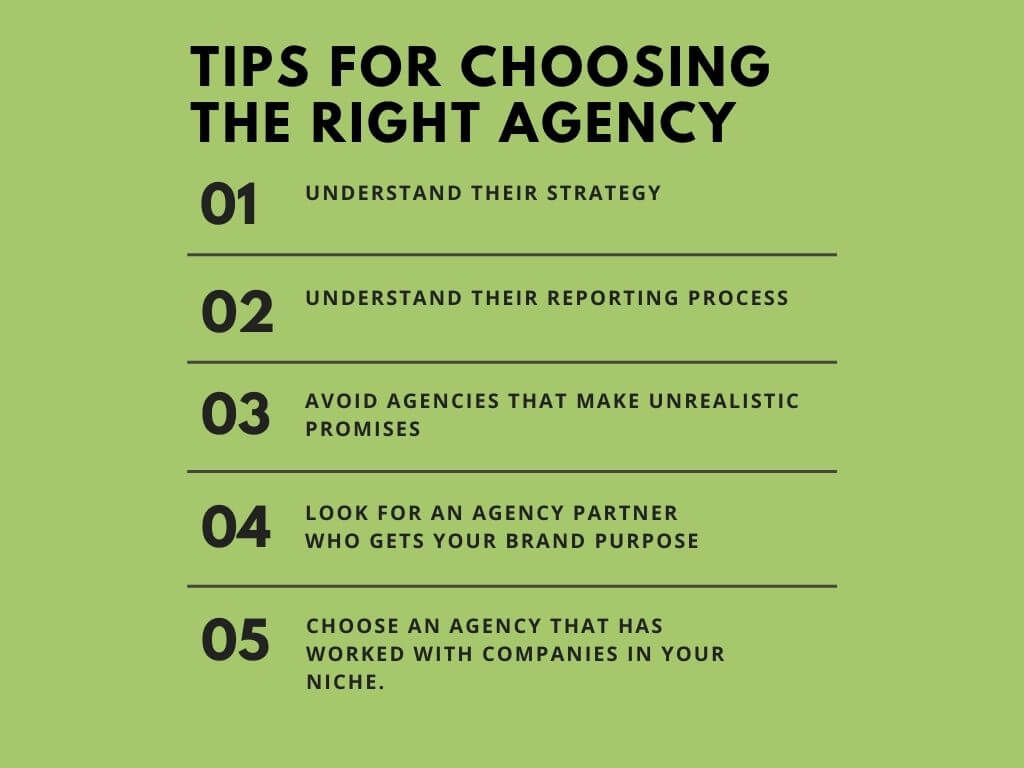 Understand their strategy
You want a process that includes strategic planning, creative ideation, in-depth research and testing, copywriting, and design. You want to be involved in the creative process by having insight into what goes into creating a comprehensive and cohesive content marketing strategy.
Understand their reporting process
Every good marketing agency will track KPIs. Choose one with a regular reporting structure, so you know where you stand and what progress you make.
Avoid agencies that make unrealistic promises
You should run for your life if the digital agency promises you'll rank on page one in a month. Any good marketer will tell you that's not possible.
Look for an agency partner who gets your business style
Always choose a marketing firm that tries to understand your brand purpose rather than blindly implementing their plan, disregarding your marketing needs and allocated marketing budget.
Choose an agency that has worked with companies in your niche.
For example, if you are a small-scale restaurant owner looking for online marketing solutions, don't just pick the first agency that comes to mind. Instead, look for an agency that has focused on restaurants before. This way, they will know how to best target customers in your industry and find the right indirect channels to reach them.
Conclusion
When you get bogged down with any aspect of marketing, it's time to hire an agency. It's important to note that you shouldn't hire an agency just because you feel you need to outsource some work. It's normal to feel overwhelmed – there is a lot to learn. But if you can stick with it, it's worth it. When you're first getting started, you may not see any results from your marketing efforts. It can take a while for you to see the results kick in. It can take months or even years to see the results you want to see. Be patient with your marketing efforts and don't give up.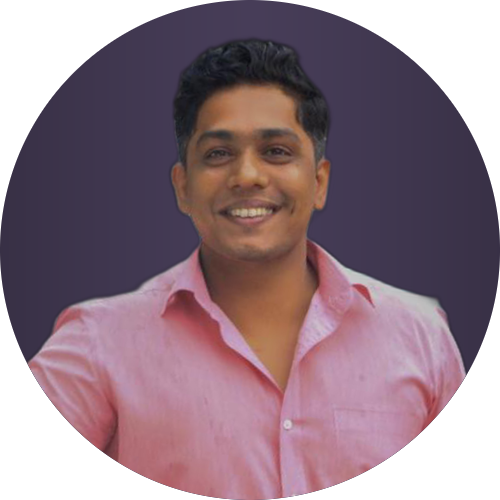 Vivek Mathew
(aka The Mindful Marketer, aka the guy who rocks a pink shirt ?)
I'm a content consultant who helps small businesses become iconic brands by clarifying their brand message and creating strategic content. I've worked with brands like EY, Natwest, and some early-stage startups like Vivartah.

Click the button below and book a call with me.