Using AI to Write Articles: how I churn out 2000 words in 20 minutes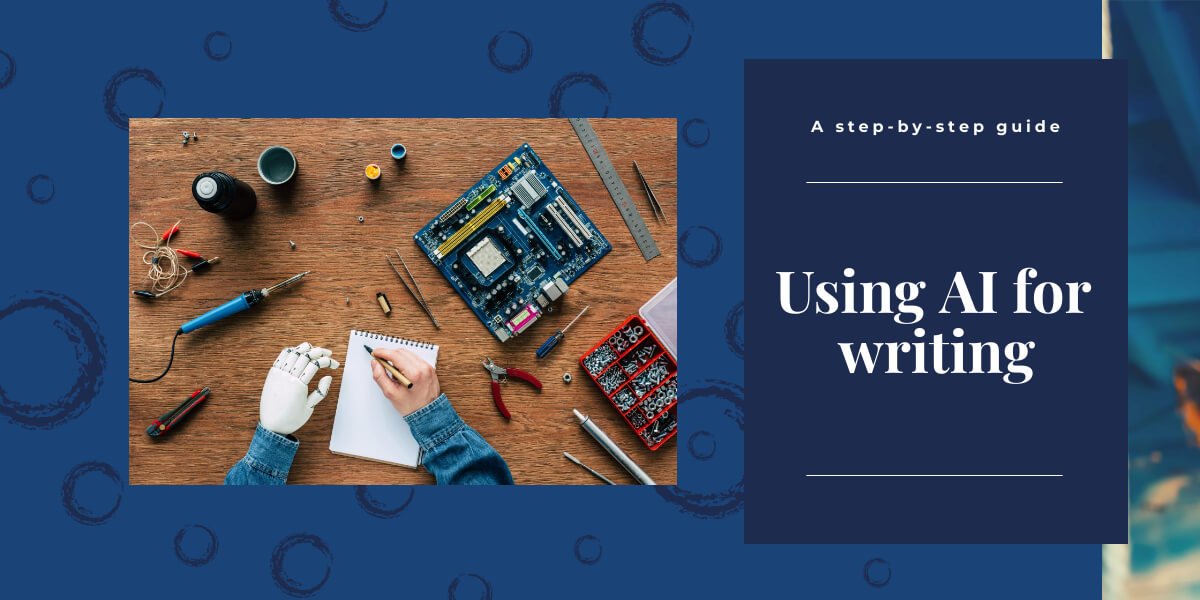 The idea of using AI to write articles might sound like science fantasy, but it's already happening. This post is for you if you're looking for ways to improve your writing workflow.
In this step-by-step guide, you'll learn:
Note: I haven't taken into account the time for research and editing. I have a clear idea of the topics to include and the content outline before I even start writing my article. I have four phases in my editing cycle: content, structure, style, and presentation edit.
How to write articles using AI (Quick read)
Here are the steps to using AI to write content:
Use AI to brainstorm topic ideas
Create an SEO-driven content calendar
Create an SEO-optimized article outline
Cut research time with AI for content creation
Draft your article using AI
Editing your article (manual step)
AI writing assistant to polish your writing
Proofreading your article
Check for plagiarism
Step 1: Use AI to brainstorm topic ideas
If you're struggling to come up with topics to write about, let AI do the work for you. AI can generate a list of potential topics based on your input. You can then choose good ones from the list to create your blog posts or articles.
Here's the output an AI writer gave me.
Input: We help small businesses by creating a strategic content plan
Output:
How to Create a Strategic Content Plan
7 Tips to Build Trust in Content
12 Logical Ways to Generate Leads for Your Business
8 Ways to Improve your Content
Step 2: Create an SEO-driven content calendar
You can use AI to create an SEO-driven content calendar. This would mean using an AI-powered tool to do your keyword research. You can add all the keywords related to your main topic to a keyword clustering tool, and it'll search Google for each keyword to show you which ones you should target with the same article.
Step 3: Create an SEO-optimized article outline
I manually checked the top-ranking pages to see what they've written about before I started using SEO AI tools to write articles. Then I'd create an outline for my article that is better than existing content. With an AI-based tool like Frase, what used to take me 30 minutes now takes me 5 minutes.
Frase can also help me analyze data and spot patterns quickly. It runs a topic analysis on the topic ranking pages to suggest topics and keywords I might have overlooked.
Step 4: AI assisted research
Using AI can help you considerably cut your research time. For example, with AI-powered tools like Genei, you can quickly find summaries of articles, reports, and pdfs without having to wade through the entire document.
Step 5: Draft your article using AI
Once you have a good outline, it's time to start drafting your article. You can use AI to help with this step. A few different AI-based tools can help with this, but I like using Frase or Jasper AI for this step, depending on the topic.
Step 6: Edit your article (manual step)
Once you have the first draft, it's time to start editing your article. This step includes fact-checking, style edits, structure edits, presentation edits, and SEO edits.
Step 7: Rephrase and polish your sentences
Once you've finished writing your blog post, it's time to polish it using artificial intelligence. AI writing assistants are great for rephrasing and polishing your sentences. It can help you with the structure of your sentences, so they flow together to create a more natural-sounding dialogue. Tools like Wordtune can rewrite sentences one by one to make them more conversational and natural. These tools are particularly helpful if you're not a native English speaker. There are also AI writing tools like Article Forge that can rephrase text in bulk.
Step 8: Proofread your article
While AI can't completely replace a human proofreader, it can help identify errors that an editor might miss. Grammarly is a good example of an AI writing assistant that can help you proofread your article. Grammarly blends machine learning with natural language processing technology to help you find and correct mistakes in your writing.
Step 9: Check for plagiarism
If you're using external writers or an AI writer in your workflow, it's important to use a plagiarism checker to make sure you're publishing original content. A plagiarism checker will compare your article against other articles on the web to make sure nothing's been copied or reused without permission. I like Copyscape, but there are several other plagiarism checkers. Grammarly comes with a built-in plagiarism checker if you're using the paid version. If you're looking for a free option, Writer offers a free plagiarism checker with unlimited word checks.
Recommended AI article writing tools
Let's look at some of the best AI article generators on the market today.
Jarvis AI (previously conversion AI)
Jarvis is an AI writing tool that can help with a wide range of writing tasks, including summarizing articles, creating a blog post outline, and drafting articles. It's particularly helpful for non-native English speakers who want to improve their writing skills.
Frase AI writer
Frase is an AI content generator focused on SEO writing. It can help you create SEO-optimized long-form content by suggesting topics and keywords that will help your blog post rank higher in search engines.
Wordtune
WordTune is the go-to AI writer for smoothing out those rough sentences. This AI tool uses different language models to help you structure your sentences to flow more naturally. It can turn stiff-sounding sentences into something more conversational in nature. For example, if you had an e-book with very formal and stilted language, WordTune could help make it more readable.
Advantages of using AI to write articles
Short learning curve: most of the time, using AI to write an article takes less time than writing it manually. It requires no more effort or skills than using a word processor like Google Docs.
Increased productivity: AI tools are designed with speed and efficiency in mind-you can try out different variations of phrasing your ideas until you find the best one.
Improved phrasing: If you're not a native English speaker, using AI can help with sentence rephrasing and polishing, so your articles read more naturally.
Risks of writing with AI
Risk of copycat content: There is a risk that using AI to write articles will lead to content that is not original. Be sure to check your work for plagiarism using a tool like Copyscape before publishing.
No quality control: Another risk is that the quality of AI-generated content may vary. Sometimes the AI-generated text won't sound natural or grammatically correct. However, this can be easily fixed by editing and proofreading your content.
Risk of low-quality AI tools: Different tools have different levels of sophistication, so make sure you pick a technologically advanced tool to ensure quality.
Inconsistent brand voice: With different writers using AI content generators in their own way, there is a risk that your brand's voice will become inconsistent. You can avoid this by having guidelines and enforcing a style guide when using AI writers.
Factual errors: AI-generated content may contain factual errors, so make sure you have a solid editing process in place if you're using it in your content marketing workflow.
Other Ways Content Marketers Can Use Artificial intelligence
You can use artificial intelligence for a lot more than just writing blog posts.
Social media marketing:
You can use AI to write social media posts tailored to your audience. You can generate and schedule several months' worth of content by combining an AI writer and a social media scheduling tool.
AI Copywriting:
AI copywriting is the process of using artificial intelligence to write copy for ads, sales pages, and other marketing materials. It's the easiest way to create high-quality content consistently and efficiently. AI writing software can help you write sales pages, email content, and even create entire landing pages.
Content curation:
AI can help you automate the process of finding and curating content for your blog or social media feeds. For instance, you can use AI to recommend articles, videos, and images based on your publishing habits and audience engagement.
Email marketing:
You can use AI to create automated email sequences tailored to your audience. It's a great way to warm up leads, sell products, or just keep your audience engaged. If you're cold mailing potential customers, AI can also create personalized icebreaker emails that are more likely to get a response.
Data analysis:
You can use AI to help analyze data and find trends that you would not have otherwise noticed. These recommendations can be valuable to create strong content clusters around specific topics.
Responding to customer queries
You can train AI to generate responses to customer queries. For example, Frase has an answer bot that crawls your website and delivers answers to frequently asked questions.
Writing video scripts
You can use an AI writer to write the scripts for your explainer and marketing videos. It'll help you create high-quality content without spending hours writing the scripts yourself.
The options are endless, so get creative and see how you can use AI to make your life easier.
Conclusion
Overall, using AI to write articles can help increase your publishing frequency and create better content. Make sure you have systems in place to deal with the drawbacks of these AI article writing tools. With a bit of creativity, you can use AI for a variety of tasks in your content marketing workflow. So get out there and start using AI to make your life easier!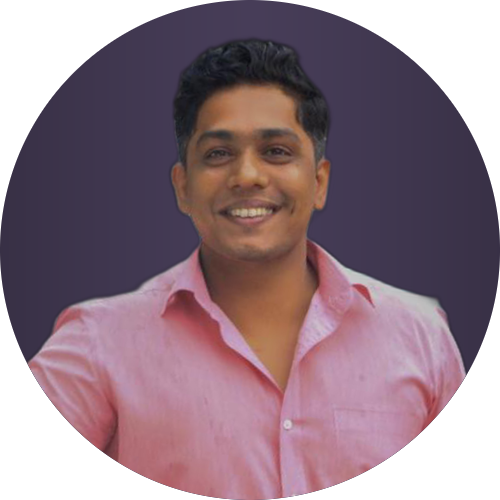 Vivek Mathew
(aka The Mindful Marketer, aka the guy who rocks a pink shirt ?)
I'm a content consultant who helps small businesses become iconic brands by clarifying their brand message and creating strategic content. I've worked with brands like EY, Natwest, and some early-stage startups like Vivartah.

Click the button below and book a call with me.