Jasper vs. Writesonic: Close Combat, but We Have a Clear Winner
Affiliate Disclosure: This post may have affiliate links, which means I get a commission if you buy using my link — at no extra cost to you. I never recommend products I haven't tried and found helpful. (You have ChatGPT for that.)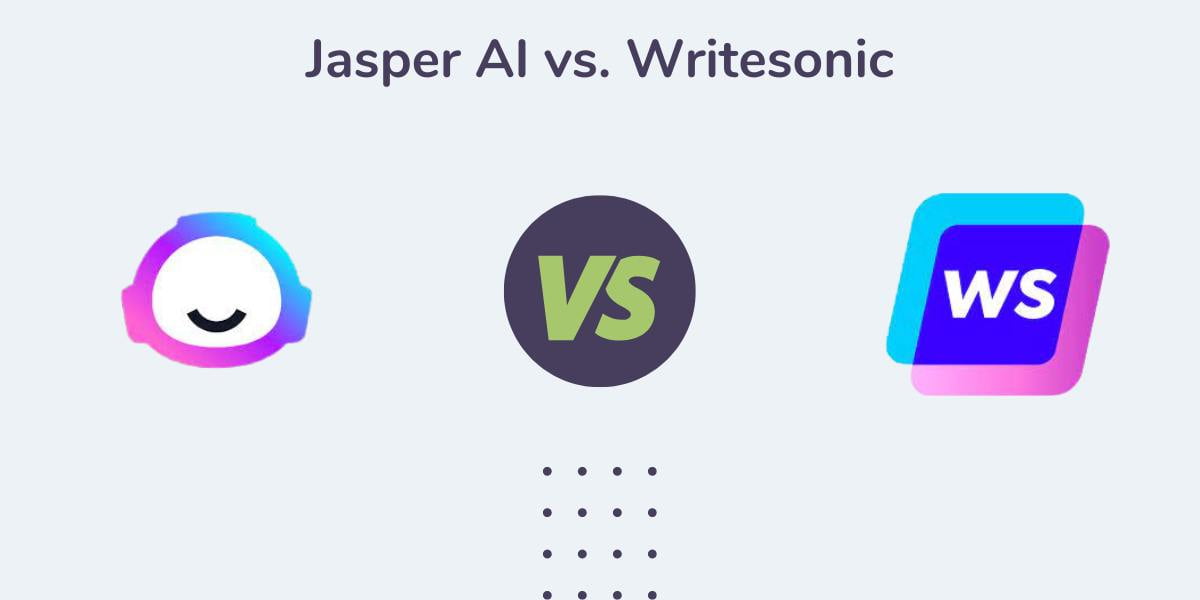 Ahhhh, the dreaded dilemma: Jasper AI or Writesonic.
Since you're reading this post, I assume you're already familiar with AI copywriting tools. And now it's down to Writesonic vs. Jasper.
So I'm not going to bore you to bits with a long-winded speech about how AI writing has changed the game and yadda yadda… let's just get straight to the good stuff.
By the end of this post, you'll have everything you need to decide between Writesonic and Jasper AI. We'll cover all the good stuff, like:
Getting a closer look at each tool's unique features
Breaking down their different pricing options
The type of content each tool is designed to handle
Which one of these tools would be better for your use case
All right, let's dive in…
The Quick Answer
For the easiest comparison, I'd say Jasper AI is like an iPhone — seamless and sophisticated. And Writesonic is like the OnePlus — reliable and affordable.
If money is not a constraint, then I'd recommend Jasper. It's just better overall – better quality, better features, and greater flexibility. And, dare I say it, a more sustainable company(more on this later). Jasper AI's freestyle commands feature, the community, recipes, and flexibility of use are some factors that give it an edge over Writesonic.
Writesonic works well, but it doesn't offer the same flexibility that Jasper does. Instead, it has very rigid frameworks that limit your creative potential. It is, however, cheaper than Jasper when it comes to price. Plus, there are no additional charges for any feature. So if you're a beginner or have a budget constraint, you may want to consider this tool.
Writesonic vs. Jasper (Comparison Table)
Recipes, workflows, and freestyle commands

Starting at $29/month (excluding long-form copy)

Boss mode is $59/month

Starts at $12.67/month (includes long-form copy and AI image generation)

Ease to create long-form copy

Surfer SEO Integration (paid extra)

Surfer SEO Integration (paid extra)

No (click the button for free 10K words)
The technology behind these tools
Jasper and Writesonic rely on Open AI's language models ( GPT-3 and GPT-3.5). These models were trained using massive datasets and can generate human-like text within seconds. There is, however, a difference in output quality based on how these companies fine-tune these models. I prefer Jasper AI's output. You can read my full Jasper AI review to learn more about the outputs.
Heads-up about recent Writesonic drama:
The Writesonic team faced major backlash for denying lifetime deal (LTD) holders access to new features — something they'd previously promised. Understandably, this has stirred up a great deal of resentment among LTD customers who felt duped.
I get that Writesonic did this to be more sustainable. However, it could've been handled better — especially when other companies with similar technology are honoring their lifetime deals.
While the incident doesn't reflect the tool's capabilities, it seemed relevant enough to be included in the review. I wasn't affected by their decision in any way, but it's difficult not to feel that this move from Writesonic is a little sketchy.
Jasper AI vs. WriteSonic (head-to-head comparison)
Since most features overlap, let's see how these tools compare in terms of individual features.
User Interface
Both Jasper and Writesonic offer intuitive user interfaces.
Jasper AI:
When you log in to your Jasper account, your dashboard will be the first thing you will see. It's clutter-free and has tons of white space, which makes it visually appealing. You get a handful of sensible options on its left-hand sidebar that navigates you to different tasks. The minimalist UI makes sense to me because I don't want a screen full of options and advanced features I may never use. The beauty of UI design is that most of these advanced features remain accessible to advanced users; they just don't get in the way.
You can organize your work into projects and multiple folders within each project. This feature comes in handy when you have multiple brands and want to keep them separate.
Writesonic:
Writesonic's interface, on the other hand, focuses more on its templates and pre-designed frameworks. When you open its dashboard, you'll see three recommended templates — the "instant article writer," "article rewriter," and "AI article ideas."
Writesonic has A LOT of templates. There's a template for almost every use case. While these templates can save you a lot of time if you have a specific use case, having them all in one place can be confusing. Finding your favorite template among the sea of options becomes a hassle. As someone who primarily writes blog posts, I was overwhelmed seeing so many templates I'd never use.
Comparison: But if I had to pick one, I'd go for Jasper. I find Jasper's interface more pleasing and fun to use — especially the dark mode.
AI image generation
Writesonic and Jasper AI use Open AI's generative language model DALL·E 2 to generate images from text descriptions.
Jasper AI:
Jasper launched its text-to-image generation tool called "Jasper Art" on August 19, 2022. The AI-powered image generator can produce unique, high-quality images for your blogs within seconds.
Just give the AI a brief description of the image you want to create and hit enter. The software will generate four outputs based on your input. You can choose the one closest to the idea you had in your mind.
The AI is so advanced you can create almost any image you want, no matter how bizarre it sounds. For instance, you can write, "A penguin standing in front of Taj Mahal on a bright sunny day." The AI image generator will return pictures that match your description. You can even specify the style you want.
Here's the cartoon version.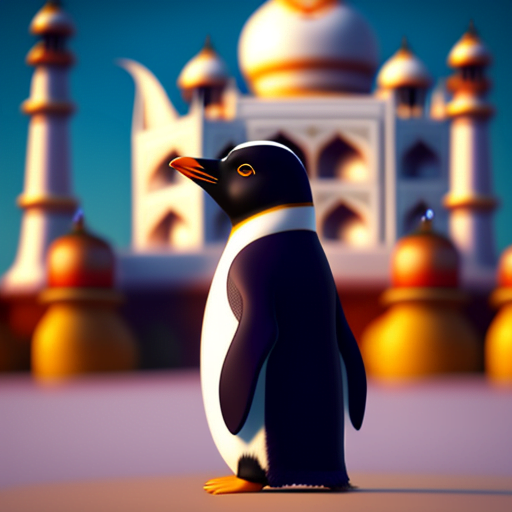 And here's the hyperrealistic version.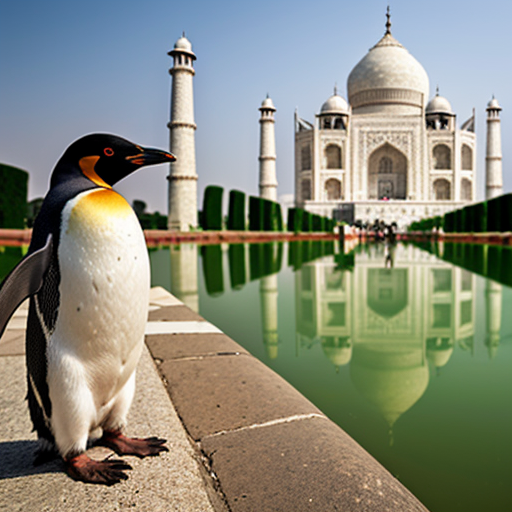 This is an add-on feature in Jasper, so you must pay extra to use it. However, it's an absolute steal at $20 a month for unlimited image generation. You can visit the website to check the latest price, as this tool has seen an increasingly high demand since its launch.
Writesonic:
Writesonic also offers AI image generation. Days after Jasper launched Jasper Art, Writesonic came out with their own AI image generator called "Photosonic."
Photosonic is very similar to Jasper Art in its functionality and features. It can create visuals based on your input, whether it's logo designs, illustrations, or realistic images. It's the same process as Jasper.
However, unlike Jasper, Writesonic does not charge extra for this feature. It's included in the standard plan, so you don't have to buy it separately.
Comparison: As far as the quality of the output is concerned, both tools produce excellent results. But I find Jasper's quality is slightly better than that of Writesonic because it's easier to specify style, tone, mood, and keywords. So you have more control over the images you generate. I'd rate Photosonic an 8.5 and Jasper Art a solid 8.
Templates
Templates are pre-designed frameworks you can use to create different types of content. If you can find a template that fits your use case, it can save you a great deal of time. The templates are plug-and-play. You don't need any tutorials to understand how they work.
JasperAI
Jasper offers as many as 50+ writing templates. Apart from templates, you'll also find "Documents" and "Commands." The document is simply your long-form editor, and commands are the instructions you write in the editor.
As you navigate further, you will find many pre-built templates, including copywriting frameworks like PAS (Problem – Agitation – Solution) and AIDA (Attention – Interest – Desire – Action).
Once you select your option, you'll be directed to a page where you'll have to give a few inputs about your product, like its name, description, and preferred tone of voice. Then, the AI will do its job and give you three different outputs.
The quality of the output will largely depend on your input. So you have to play around with the settings and input to get decent results. The more precise and clear your input is, the better the quality of your output will be.
Writesonic:
Writesonic offers more than 80 templates at the time of writing this review. There's a template for almost every use case. The three most popular and best-performing templates are "Instant Article Writer," "Article Rewriter," and "AI article ideas."
I tried the Instant Article Writer and the Article Rewriter. The results are okay, but nothing to write home about. That's probably because I prefer line-by-line editing instead of generating the whole article in one go.
Other than these, Writesonic has many other templates for different use cases. One of my favorites is the Landing Page Generator. You just provide the product title, a brief description, and its three benefits. And it'll instantly generate a landing page for your product.
Comparison: Writesonic has more templates than Jasper, but many seem unnecessary for my needs. So it really comes down to the templates you want. I prefer Boss mode in Jasper over templates because it's more flexible.
Flexibility of use
Jasper:
When it comes to flexibility, no other AI tool – I repeat – no other AI tool can beat Jasper. Flexibility, in my opinion, is the real USP that sets Jasper AI apart from the competition.
And by flexibility, I mean the level of control you have while writing the copy. Sometimes you want to create something beyond the pre-designed frameworks. Maybe something like a personal letter or a poem but with your creative twist. With Jasper, you get that flexibility. You can use its "freestyle commands" feature, where you simply tell the AI to do a task, and it does that for you.
For instance, you can tell the AI to "explain the above information in 2 points," or "Creatively rewrite the above paragraph." And the AI will do those tasks for you in less than a minute. It's quite a useful feature when you want to create something out of the box. However, it is only available in the Boss Mode, which is slightly more expensive than their basic plan.
Writesonic:
Writesonic has rigid frameworks that don't allow for much flexibility. It doesn't support free-form commands, so you're restricted to the pre-designed templates. This has both pros and cons.
On the one hand, it makes the process very simple. These templates have been designed in such a way that you don't have to do much to get the output. Simply fill out the fields, and you'll see results almost instantly. But, on the other hand, they fall short when you need something more creative or unique.
Comparison: Writesonic's biggest drawback compared to Jasper is its flexibility.
Plagiarism check
Most content managers are concerned about plagiarism because some writers copy text from the web, change a few words, and pass it off as their own. It becomes worse when you add AI to the mix because there's always the risk of plagiarism when you use AI text generators to write content. Plus, unique content usually ranks better on search engines.
Jasper AI:
Jasper AI doesn't have a plagiarism tool. But it's partnered with Copyscape – one of the best plagiarism tools in the market. You can run Copyscape checks inside your document editor to make sure your content is plagiarism-free. Unfortunately, this isn't a free perk. You'll have to pay separately for this integration. But the good news is Jasper offers a discounted Copyscape subscription.
Writesonic:
Writesonic doesn't have a standalone plagiarism checker. Although they insist the content is 100% plagiarism-free, I wouldn't trust any AI writer on this.
Comparison: Neither tool offers a free plagiarism checker. With Jasper AI, you can get discounted Copyscape credits and check your content inside the editor without copying and pasting.
Long-form copy
Both Jasper and Writesonic allow long-form content creation.
Jasper:
Jasper is, in fact, best known for its ability to generate long-form copy. For new users, there are blog writing workflows that take you step-by-step through writing an entire blog post. I also love using commands inside the document editor. And thanks to the fine-tuning, the output quality is simply outstanding. Most other AI tools don't deliver the expected results when it comes to long-form blog posts, but Jasper does. However, this feature is only available in the Boss Mode, the premium plan.
Writesonic:
Writesonic, you can create long-form copies even with its base plan. Writesonic has a more structured way of creating blog posts that gives you less control; you simply add a topic and keywords to get a full blog post. It's not bad, but it can't compete with Jasper in terms of quality. But it's not the same tag, either.
Comparison: There is a difference in philosophy in how the two tools approach blog writing. Jasper co-creates the article with you by giving you more control, whereas Writesonic takes a few inputs and creates a whole blog post.
Integrations
Jasper AI:
Jasper offers integrations with:
Grammarly: for fixing basic writing errors, spelling and punctuation mistakes, etc.
Copyscape: the most advanced plagiarism checker in the world that ensures your content is 100% unique.
SurferSEO: a premium on-page SEO tool that helps create SEO-optimized content using AI.
Chrome extension: Jasper Chrome Extension lets you access the AI tools in all your favorite tools (like Google Docs, Gmail, and so on).
Writesonic:
Writesonic has integrations with:
Zapier: an automation tool that connects Writesonic to 5000+ apps.
SurferSEO: a very recent integration.
WordPress: which saves time on content publishing.
Customer Support
Jasper AI:
Jasper has a Help Centre and FAQs section which answers most of your queries. But if your question is not listed in it, you can shoot them an email and get a response within 24 hours.
Jasper also has a Facebook group with more than 70k members as of right now. You can post your questions/concerns in the group and get answers quickly. Jasper's community is very active, and the members are very generous.
Writesonic:
Writesonic offers tutorials and a comprehensive product guide to help its users. They have a Facebook group with 6K members and a discord channel.
Comparison: According to LinkedIn, Jasper has 358 employees, while Writesonic has 30. So chances are Jasper will have a bigger support team, but both companies seem to offer decent support.
Pricing
Jasper has three packages, Starter, Boss Mode, and Business.
The starter plan is its cheapest, priced at $29 per month. It gives you 20k words per month. If you want more words, the price will go up. This is a good plan for beginners and hobbyists. Advanced features like the long-form editor and free-form commands aren't available in this tier.
The next tier is the most popular, the Boss Mode. Boss Mode unlocks all of Jasper's top-tier features. It gives users flexibility through its freestyle commands and recipes. You can also create a long-form copy in this plan. The Boss Mode starts at $59 per month, giving you 50k words. Price goes up as the number of words increases. Boss Mode is recommended for full-time bloggers and teams looking to scale their businesses. 
Finally, there's the business plan, which has custom pricing based on your business needs. You need to contact their sales team to get a quote. The business plan is mainly for large business organizations.
Writesonic is cheaper compared to Jasper. However, they have a slightly different pricing policy. They charge based on the AI content quality and word count. There are four levels of quality — Premium, Good, Average, and Economy — each priced differently. I'd recommend going for premium quality.
The premium quality long-form plan starts at just $12.67 per month, which gets you 19k words. Again, the price goes up as the word count increases. But $12.67/month is way cheaper than Jasper's Boss Mode. So as far as the pricing goes, Writesonic is a better option.
My recommendation
Overall, Jasper is superior compared to Writesonic. The biggest advantage is the flexibility and output quality it offers. Jasper is a better fit for those who need to write creatively without being constrained by templates.
Although Jasper is well worth the price, it's more expensive than Writesonic. If you're a beginner on a tight budget, it makes sense to go for Writesonic. It's also suitable for people who want to automate content creation without paying a lot of money.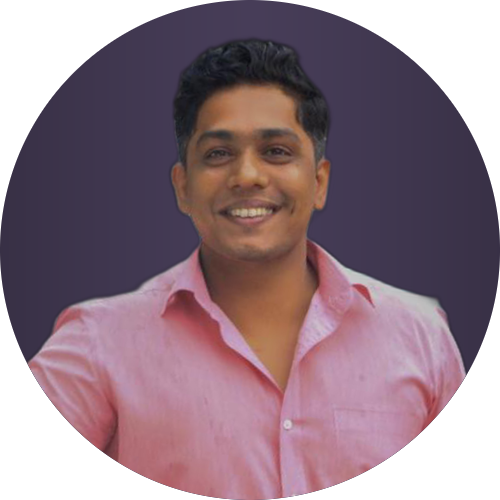 Vivek Mathew
(aka The Mindful Marketer, aka the guy who rocks a pink shirt 😄)
I'm a content consultant who helps small businesses become iconic brands by clarifying their brand message and creating strategic content. I've worked with brands like EY, Natwest, and some early-stage startups like Vivartah.

Click the button below and book a call with me.